Social media personality AC Soriano has gone viral after holding a virtual concert he called 'I Am Otin'.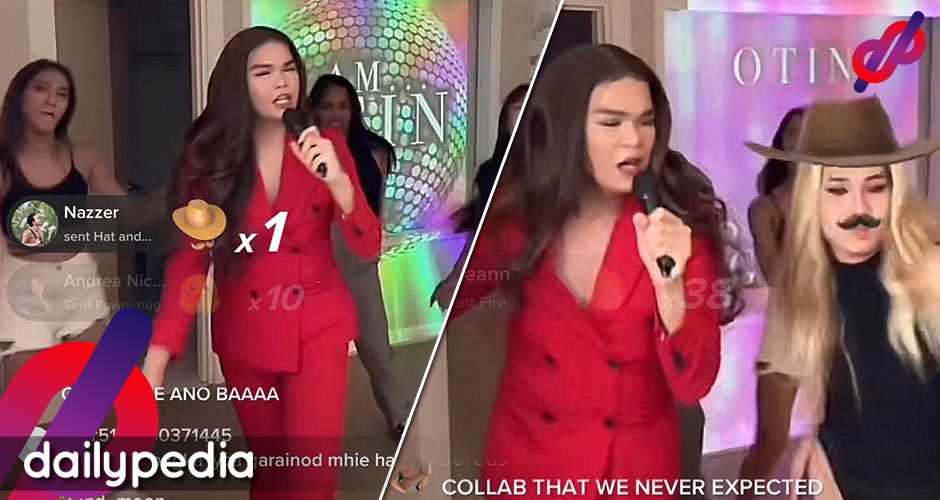 The event streamed live on TikTok and had 27k live viewers. Fellow influencer Sassa Girl joined in on the fun and performed Nicki Minaj's 'Super Bass'. TikTok star Junjun Salarzon was also present, performing 'Break Free' as actress Alex Gonzaga.
During the concert, the influencers reenacted the younger Gonzaga's controversial actions at her recent 35th birthday celebration where she smeared a waiter's face with cake frosting.
Soriano's concert was held at the same time as Toni Gonzaga's concert. Because the older Gonzaga is one of Soriano's idols, the songs 'Roar' and 'Titanium' were also performed by a Toni impersonator. These songs were performed by Toni Gonzaga at Pres. Bongbong Marcos' campaign rallies during the election season.
Meanwhile, AC got 41,511 diamonds for his virtual concert. He said they would double its value and donate the entire amount to the "home for the golden gays."
Netizens found the parody concert to be amusing and entertaining.
https://twitter.com/irene56733528/status/1614264683976085504?s=20&t=cTDogPYOIyG0E2TENQqCHA
In Toni Gonzaga's Concert at Araneta, very Awkward. I observe that the way their guest Andrew E. Performed is also Awkward.

So I prefer AC Soriano (OTIN G) Concert way better and more enjoyable.

— Christian Jeric B. Trance (@cj_trance17) January 21, 2023
https://twitter.com/isotope508i/status/1614071130096283648?s=20&t=cTDogPYOIyG0E2TENQqCHA
AC Soriano had previously been viral for his parody skits, in which he mimics celebrities' speeches, acting, singing, and fashion. On January 12th, he was expected to release the official poster of his virtual concert, which would be streamed on his TikTok account.
He is known for his viral 'Your Daughter Is Sleeping With My Husband' remix, which he released in April last year. It was based on the hit teleserye 'The Broken Marriage Vow' featuring one of the personas he impersonates, Jodi Sta. Maria.
https://twitter.com/ItsACsLife/status/1616461682116812800?s=20&t=txAhQxylOXTLrcNU4Sx12g