Entertainment vlogger Ogie Diaz has reacted to Senator Bato Dela Rosa's claim that he'd rather die than be bullied by China.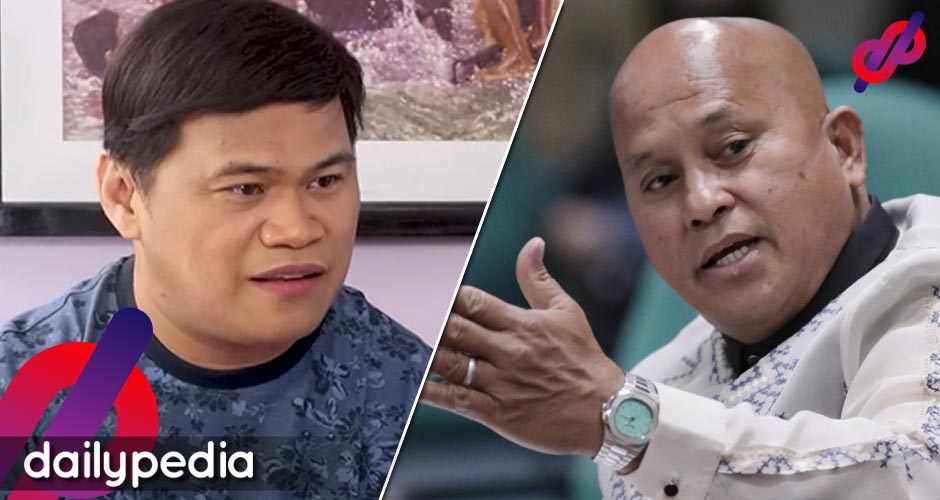 Dela Rosa mentioned this in connection with the incident last November where the Chinese Coast Guard seized the debris being recovered by the Philippine Navy near Pag-asa Island in the West Philippine Sea (WPS), prompting the Philippines to lodge a diplomatic protest on December 12.
"I'd rather die than be bullied by these people. Para tayong sinampal doon eh. Nasa ating teritoryo, Pag-asa Island nangyari. Parang wala tayong karapatan sa mundo na mag-exist doon sa ating territory," Bato said during an interview with ANC News.
It should be remembered that China ignored the international court's ruling that they had no legal basis to claim the entire South China Sea, including the WPS.
Dela Rosa said he feels sorry for the Philippine Coast Guard which is always being bullied by China in the WPS.
"Naawa ako sa ating Philippine Coast Guard porke maliit lang tayo na bayan binubully lang tayo ng China. That is unacceptable for me," Bato added.
Ogie Diaz wished the senator had said this under the leadership of former president Rodrigo Duterte.
Mas may impact sana ito kung noon-noon nyo pa po binanggit, Sen. Palagay nyo? https://t.co/kBCxQjNNUb

— ogie diaz (@ogiediaz) December 19, 2022
According to the Department of Foreign Affairs, the Philippines has filed 193 "note verbale" against China this year, 65 of which were submitted while under the new administration.
DFA Spokesperson Ma. Teresita C. Daza said,  "For 2022- 193 NVs were sent off which 65 NVs were during this administration (PBBM)."
Daza had announced on November 24 that they had sent a note verbale (formal letter) to China requesting clarification on the incident; on December 12 they had sent a protest note to the Chinese Embassy.
The Philippine Senate has passed a resolution condemning China's incursions into Philippine waters, with senators taking turns expressing outrage at the Chinese Coast Guard's actions.
President Ferdinand Marcos Jr. stated that his upcoming trip to China in January could provide an opportunity to find a solution to avoid further incidents.
"We want to have a mechanism, we have to find a way to prevent this from happening again," he said.