Several ABS-CBN teleseryes have had a significant global impact, particularly its classic drama series 'Pangako Sa 'Yo' in Malaysia and Indonesia.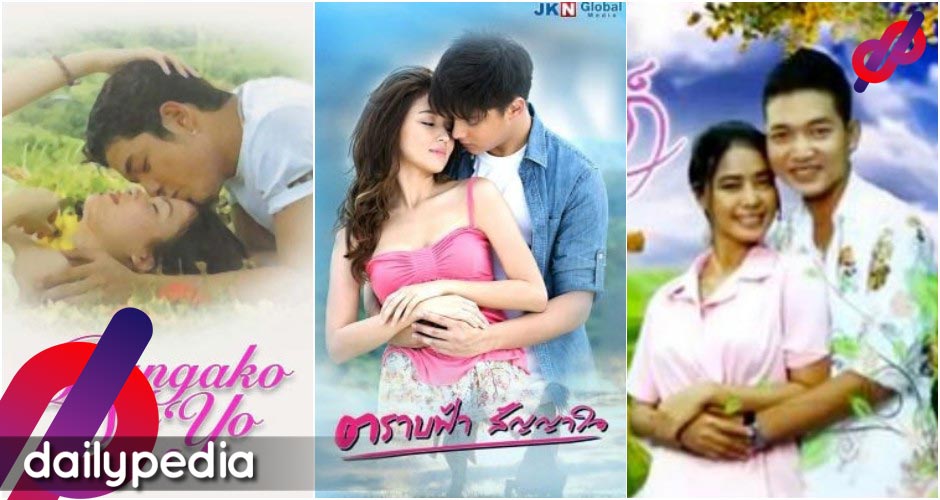 Nestor Castro, a UP anthropology professor, wrote about how 'Pangako Sa 'Yo' became popular in the Southeast Asian countries he visited.
He recalls attending a traditional wedding in Malaysia and being asked by the locals to sing the series' theme after discovering they were Filipino.
.Castro revealed, "Way back in 2007, I brought my Anthropology students to Kota Belud in Sabah, Malaysia for their fieldwork. One time, we attended a traditional wedding in one of the villages. When those attending the wedding found out that we come from the Philippines, they requested us to sing 'Pangako Sa 'Yo,' the theme song of the Filipino teledrama with the same title, since this TV series was a hit in Malaysia."
Similarly, when he traveled to Indonesia, there was a parent who told him that his children could speak Tagalog. The parent said they learned to speak Tagalog because of watching "Pangako Sa 'Yo!"
According to the professor, when he was doing fieldwork in Timika, Papua, Indonesia two years later, one Papuan told him how amazing his children spoke to him in Tagalog, which they learned from watching Tagalog drama series on television.  He shared, "I found out that 'Pangako Sa 'Yo' was also popular in Indonesia and people watch it in the original Filipino language with Bahasa Indonesia/Bahasa Melayu subtitles."
Netizens were able to relate to Castro's story, saying that foreigners would often ask them about the series which is titled 'The Promise' in other countries.
One commented, "Share ko lang din na yung Malaysian kong kasama sa trabaho, shinare na sikat na sikat daw si Jericho Rosales before sa Malaysia."
Another netizen commented, "I have an African friend from Cameroon who asked me if I have watched 'The Promise' I told him I wasn't familiar with it and his exact words were 'How come you don't know that? You don't know Amor Powers?"
Cambodia did its own adaptation of the program while the show's 2015 remake was a hit in Thailand.
Aside from 'Pangako Sa 'Yo,' 'Sana'y Wala Nang Wakas' was also a hit in Malaysia, and viewers in Myanmar fell in love with 'Mara Clara.'
Castro said that Filipino films can compete with Korean films but it lacks support from the government.
"So, if you're wondering how come we can't compete with Korean films, my answer is we actually can. However, Korean films are very much promoted by the Korean government as part of their "soft power" influence. On the other hand, Filipino television and movie outfits are left to fend for themselves [like] ABS-CBN, which produced Pangako Sa 'Yo," he added.
Sen. Jinggoy Estrada previously proposed to ban Korean dramas in the country to give way to Filipino actors. He admitted he said it out of frustration.
Meanwhile, ABS-CBN, the Philippines' leading content provider, is continuing to distribute its core drama series to the international market. ' La Vida Lena' and 'The Blood Sisters', two of its most successful series, are currently airing in Africa and France, respectively
The latest English-dubbed offering from ABS-CBN is the revenge-drama series 'La Vida Lena,' which is now running in Africa's Sub-Saharan countries, including South Africa, Kenya, and Zambia, via the StarTimes channel.
The drama series "The Blood Sisters" from the same network is also making its way to France's overseas territories. Its French-dubbed version is already airing in New Caledonia, Wallis and Futuna, Polynesia, and Reunion Island on France TV, which is the national channel of France.
Apart from these recent achievements, ABS-CBN continues to make waves in the global content distribution industry by bringing world-class Filipino content of all genres to foreign audiences in over 50 territories around the world—selling over 50,000 hours of content and, most recently, inking a deal with Warner Bros. Discovery will air lifestyle shows in several Asian countries.
Other ABS-CBN programs that have aired in different parts of the world include 'FPJ's Ang Probinsyano', 'Sandugo', and 'Bagong Umaga' in Africa, the 2015 version of 'Pangako Sa 'Yo' in Latin America, and 'Huwag Kang Mangamba' in Myanmar. During this time, its programs 'Hanggang Saan' and 'The Good Son' were adapted into their own Turkish dramas.
In order to live up to this acclaim, ABS-CBN International Distribution has pledged to expand its catalog with high-quality television shows and films that have actors and plots that are designed to appeal to a variety of cultural audiences.