Metro Manila Film Festival's boy's love entry 'My Father and Myself' doesn't seem to excite gays in the Philippines.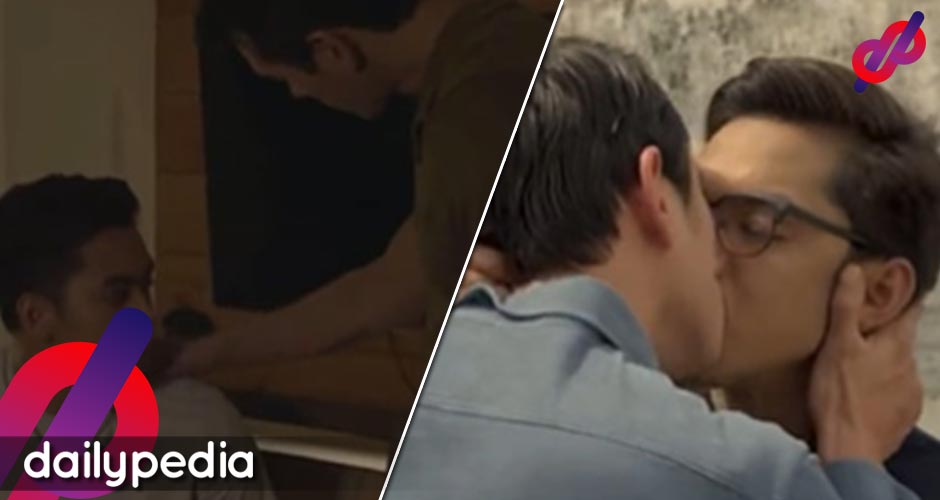 The trailer for the film garnered mostly negative reviews on social media. LGBT members in particular said the movie was a misrepresentation of who they are.
The film is directed by Joel Lamangan and tells the story of Robert (Jake Cuenca), who adopts Matthew (Sean De Guzman), takes him in, and raises him as his own child.
Mica, who is played by Tiffany Grey, becomes close to Matthew during the course of the series. As the two grow older, Mica admits that she views Matthew as more than a brother.
The events in the story do not end there. While Matthew is paying his respects at the grave of his parents, he has a confrontation with Robert. It would appear that Robert had an affair with Matthew's father, as Matthew witnessed the two of them kissing on one occasion.
But there's more to it than that. Matthew is honest about the feelings he has for Robert. Viewers became more confused as the story progressed.
Mica becomes pregnant as a result of her sexual encounter with Matthew. She informs both of her parents. Her parents made the decision to marry them, and when she and Matthew were getting engaged, she noticed Matthew kissing her father. Because Robert had finally admitted to Matthew that he had feelings for him, Matthew was kissing Robert at the time.
The film's release date is set to coincide with the Christmas season, which annoys many viewers, particularly LGBT people.
my father, myself, and the holy spirit dapat kasi they need jesus putangina ano to 😭 https://t.co/aiMd6BW6Eo

— ace (@spindelion) November 5, 2022
When they wanted to ban Kdramas/kmovies and other foreign films so that Pinoy films and Series can shine.

Me after watching the trailer of Jake Cuenca's movie (My Father, Myself)
You serious bruh?! On Christmas Day? Incest Film? You alright? 🥴

— Darna Muna (@SanaOilLana) November 5, 2022
Looking forward ako sa gay movie ni Sean de Guzman and Jake Cuenca, until the trailer came out. What the fuck was that?

— Jeostle Lucas (@Jeostle) November 7, 2022
nakakaloka so ang mmff ngayong taon ay more on erotic genre ganern? kasi di lang yung kila jake cuenca at sean de guzman yung nakita ko, meron din yung kay heaven peralejo at ian veneracion. wtf? what is happening???

— sharie (@penguminarie_) November 6, 2022
https://twitter.com/gh0st_ed13/status/1589082567311233024?s=20&t=gSf1sVQfhImcSh8MErmyMA
https://twitter.com/lauperamide/status/1589070405222174720?s=20&t=gSf1sVQfhImcSh8MErmyMA
Dimples Romana, who plays Jake Cuenca's wife in the film, stated that the plot, as well as her previous experience working with Director Joel Lamangan, influenced her decision to take the role.
Jake Cuenca revealed that playing a BL (Boys Love) character had always been a dream of his and that he was persuaded to take the role not only because of the story but also because of his faith in the director.