JAKKA Beach Resort in Davao used social media to show how vloggers K'Nayn Motovlog and Pobreng Laagan had left one of their villas in disarray.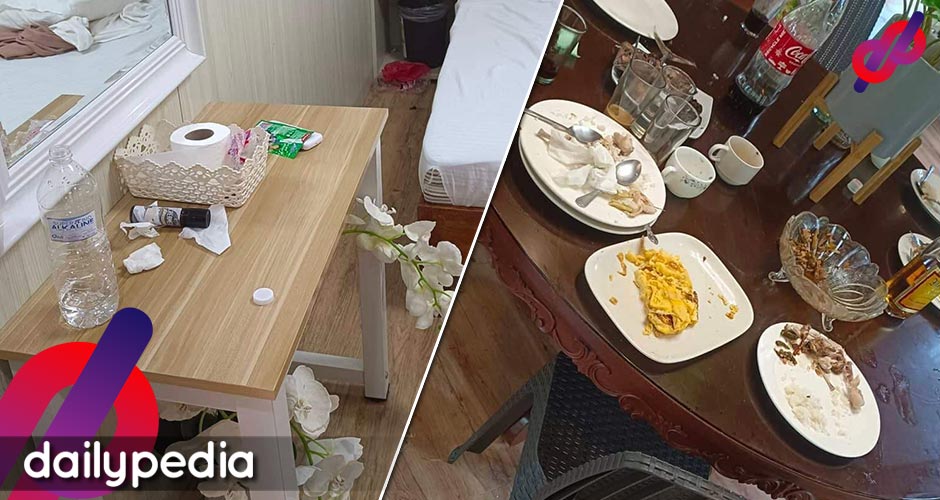 The resort wrote on Facebook, "Our resort is not just an ordinary resort, for we serve and make sure that our services fit your needs. We are very saddened that we need to experience this kind of chaos in our Family Villa."
The resort called out the vloggers and hoped they wouldn't do the same thing to other resorts in the future.
The post garnered mixed reactions.
One netizen commented, "Thanks for keeping it real JAKKA Beach Resort. These acts should not be tolerated. A lot of people are being blinded by these so-called vloggers and influencers who have no breeding. You're right to expose them."
"If you have money, you can afford those Airbnbs, hotels, resorts, and travel experiences. But money can't buy class," another wrote.
While others said that the guests are not obliged to clean up and that the resort should not have mentioned the names of the vloggers since no major damage was done.
"We've been to many resorts and hotels. But you don't need to include the names of your guests since it's your job to clean the mess," one user wrote.
Another netizen expressed, "As someone who works in the hotel industry for several years here in the western part of the world, the first mistake in this post is tagging the guests. Guest privacy is of utmost importance."
"It happens. Not saying it's ok. But exposing the names of the guest is also a no-no," another wrote.
"Lawsuit waiting to happen against the resort. Thanks for sharing. Will definitely be sure to tell my friends to NOT go there," one user added.
Meanwhile, Pobreng Laagan was dismayed that the resort didn't give them the chance to address the issue.
The vlogger Pobreng Laagan said that the management was lackadaisical in their service.
The vlogger further stated, "To the resort, I understand you want to post it for AWARENESS, but that became overboard after tagging us and disclosing your guest information. WHICH YOU SHOULDN'T. MISKAN PA UNSAY MAHITABO DIHA."
As a result, Pobreng Laagan said that sponsors have threatened to abandon the channel; they have been receiving threats and negative and hurtful comments.
On November 7, the resort apologized for shaming its guests.
The management of the resort stated, "We sincerely apologized to the public that this matter has escalated. It is not our intention to publicly shame or embarrass the guests of our resort by tagging them in our post. The only reason that we posted the unsightly pictures of the resort is for public awareness."
The management of the resort and the vloggers have already settled the matter.
The vloggers also gave the resort a shoutout.