Dr. Vicki Belo was a good sport in responding to an impersonation of her by Drag Race Philippines contestant Xilhouete.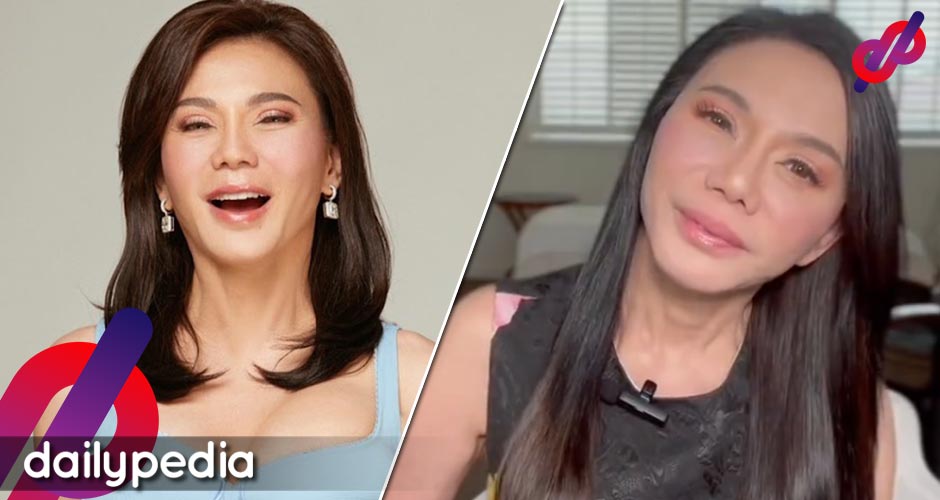 In a reaction video, Belo said she didn't know whether to be offended or flattered by the parody.
She eventually chose to be "flattered' because the impersonation could only mean she is famous enough to be subjected to comedy.
"I will choose flattered because I know you have to be famous to be impersonated."
Xilhouete's performance also included not being able to move her face, a running joke targeting Belo's excessive use of botox.
The doctor noted laughingly and said, "By the way guys, I can move ha" 
Oh may reax na si Dra Vickybellz. Next naman GMA sana mag react din pic.twitter.com/MF99rBEtTO

— AltABSCBN (@AltABSCBN) September 16, 2022
Netizens lauded Belo for not taking offence.
Nagsalita na si Doktora Vicki Belo!!! Gumagalaw naman daw e. 🥺 pic.twitter.com/uGh8Zi224q

— Mark Raven Dominguez (@akoposimarkynyo) September 16, 2022
In the episode, contestants impersonated famous personalities. Rufa Mae Quinto was just as amazed at Eva Le Queen's impersonation of her as anyone else.
Meanwhile, Marina Summers turned into former president Gloria Arroyo while slamming the latter's career in politics.
However, the beginning of the episode was kind of depressing as Lady Morgana left the competition after losing to Brigiding in the lip sync contest.
Drag Race Philippines streams every Wednesday on WOW Plus Presents, Discovery+, and HBO GO.