Former vice president Leni Robredo has made noise once again after leading the turning over of 50 housing units in Camarines Sur.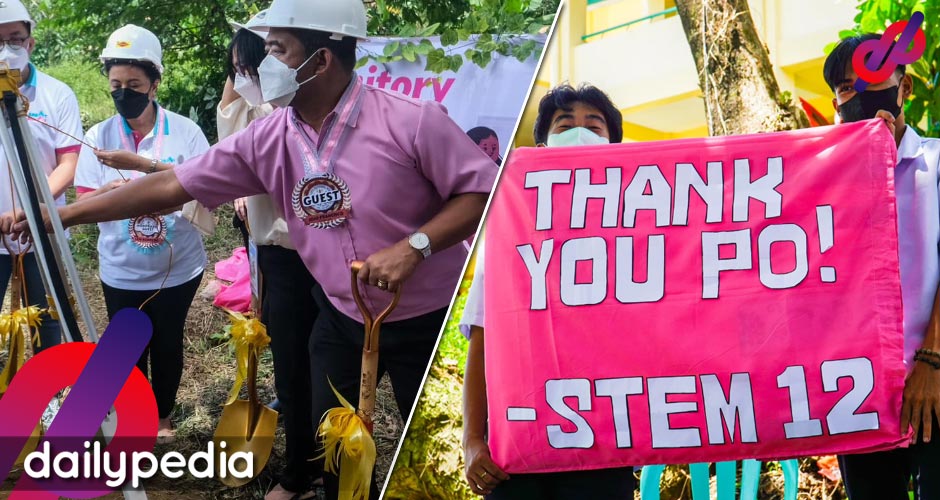 On September 15, Robredo visited Sagñay in Camarines Sur during the turnover of free housing under the Angat Buhay Village.
"We initiated this project during my stint as Vice President, to help families who lived in danger zones and were always most affected during typhoons. Thanks to the generosity of private donors and partners, 50 housing units now stand on safer grounds, where these families are building their lives," she said in a Facebook post.
"As Angat Buhay embarks on a new chapter, we are committed to continue extending assistance to our Angat Buhay Villages, including this one," she added.
To many, Robredo has never failed to impress despite not being in office and also losing the presidency.
Hindi man pinalad na manalo sa pagka-Pangulo, hindi siya napapagod sa paggawa. A woman of honor. A woman of Power! You continue to inspire me, Tita @lenirobredo ! 💖

Photo grabbed from Wanna Fact PH pic.twitter.com/6NnbBovevc

— Miss Mela Habijan (@missmelahabijan) September 15, 2022
Pampagaan po ng inyong weekend. 💕 pic.twitter.com/MtUoriNzl4

— Mga Gwapo For Leni (@MgaGwapoForLeni) September 16, 2022
Salamat Angat Buhay at Leni Robredo 🇵🇭 #TayoAngLiwanag pic.twitter.com/mpe7Y5kTTG

— Vin (@vince2681) September 15, 2022
Beneficiaries of the housing units can also thank past Family Feud contestants who donated their winnings to the Angat Buhay Foundation.
Most recently, Team Laps, consisting of TikTok content creators Euleen, Gifer, Marky, and Kevin, won P200,000 playing in the show. P20,000 of the jackpot prize was donated to the Angat Buhay NGO.
This is the fourth time a Family Feud winner has donated to the NGO. The first three were Manny and Pie Calayan family, The Clash Boys, and NCAA Courtside Cuties.
The foundation was realized when Robredo served as the vice president. In July, it was converted into an NGO.
It focuses on anti-poverty programs, including shelter, health education, and disaster risk response.