ABS-CBN employees and celebrities are more than proud of the Kapamilya network for continuing to operate despite the shutdown in 2020.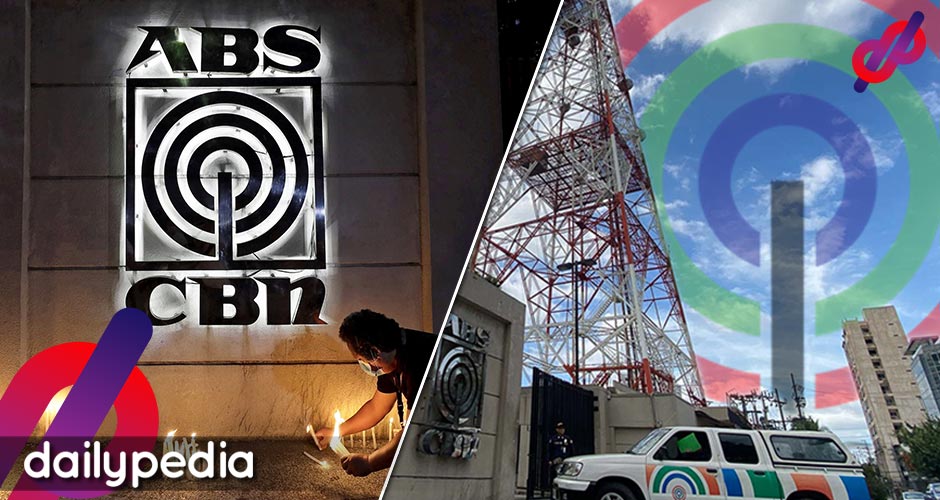 Before going off the air, Chairman Mark Lopez said millions would be denied the network's services.
"It's painful for us that we are being shut down, but it's also painful for millions of our countrymen who believe that our service is important to them."
ABS-CBN complied with the National Telecommunications Commission's cease and desist order and urged Congress to approve its bid for franchise renewal.
"We trust that the government will decide on our franchise with the best interest of the Filipino people in mind, recognizing ABS-CBN's role and efforts in providing the latest news and information during these challenging times," the channel said in a statement.
The shutdown stems from former president Rodrigo Duterte's frustration with the network for failing to air his campaign ads in 2016.
Opposing lawmakers saw the shutdown as a huge blow, given that it happened amid the coronavirus outbreak.
"This shutdown order goes against public welfare," Senator Risa Hontiveros said in a statement.
Amnesty International's Philippines section director Butch Olano called the decision an attack on press freedom.
"Ordering ABS-CBN to stop its operations is an outrageous attack on media freedom… The Filipino people need accurate information from independent sources. The government must act immediately to keep ABS-CBN on-air and cease all attempts to curtail media freedom," he said in a statement.
Two years after the shutdown, some tenured employees and celebrities remained with the network, and they are more than happy to see it still serving the public.
https://twitter.com/anjo_bagaoisan/status/1546075183647444992?s=20&t=trhUGrdiRRvA3iFa50yRrg
Easy to miss this anniversary — I did — given everything that has been happening, but a House panel killed ABS-CBN's application for a new franchise two years ago today pic.twitter.com/MVe1GX48mH

— Jonathan de Santos (@desamting) July 10, 2022
Dalawang taon. pic.twitter.com/U2TXTXjsBh

— Jeff Canoy (@jeffcanoy) July 10, 2022
Reporter Mike Navallo is thankful to everyone who still supports ABS-CBN.
https://twitter.com/mikenavallo/status/1546126202947403781?s=20&t=trhUGrdiRRvA3iFa50yRrg
https://twitter.com/JTintiangko/status/1546093671824891904?s=20&t=trhUGrdiRRvA3iFa50yRrg
"Hanggang sa araw na muling mapagkalooban ng prangkisa ang ABS-CBN at maging pagkatapos nito, #AnD2PaRin kaming patuloy na maglilingkod sa sambayanang Pilipino."

– @NUJP_ABSCBN Exec Board https://t.co/xG3aPLw25O

— Jacque Manabat (@jacquemanabat) July 10, 2022
2 years na pong wala sa ere ang @matanglawintv hala siya. https://t.co/txFJKTMc8l

— kim atienza (@kuyakim_atienza) July 10, 2022
Duterte admitted that he used his presidential powers to take ABS-CBN down.
"Kaya tinira ko talaga sila [ABS-CBN]. Talagang I used the presidential powers to tell Congress that you are dealing with scoundrels, and if you continue to kowtow with them, kawawa ang Pilipino," he said June 27.
His admission goes against his allies' claims that he had nothing to do with the shutdown. Former presidential spokesman Harry Roque was one of those.
"The decision of the House of Representatives Committee on Legislative Franchises denying the franchise application of ABS-CBN Corporation is a sole prerogative of Congress that we in the Executive recognize," he said. "The Palace has maintained a neutral stance on the issue as it respects the separation of powers between the two co-equal branches [of] government," he added.
On July 6, the Makabayan Bloc filed House Bill No. 1218, seeking to renew the franchise of ABS-CBN.
"ABS-CBN Broadcasting Network was pushed off-air, forced to sign off, with a vote 70-11 and a personal feud the circumstances of which are entirely admitted by the president himself," the measure's explanatory note read.
Makabayan noted that the ABS-CBN shutdown "cost the jobs of some 6,730 regular employees, 900 non-regular workers, and more than 3,325 talents."
Also, right before PRRD ended his term, the PSEC moved to shut down Rappler, a news organization critical of the Duterte administration and the Marcos family.