Former vice president Leni Robredo's Angat Buhay Foundation could seek legal action against former anti-communist task force spokesperson Lorraine Badoy after associating the organization with far-left rebels.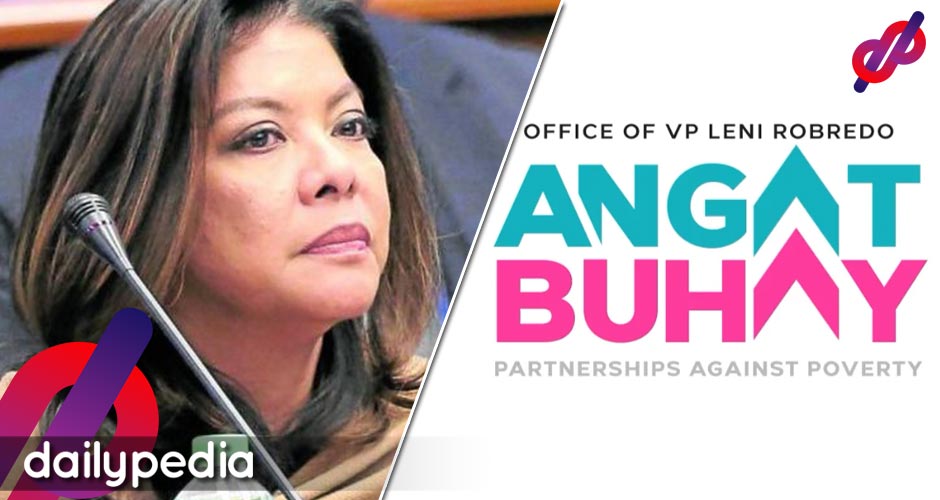 Angat Pinas Inc. Executive Director Raphael Magno denied Badoy's claims that the people running the foundation have ties to the Communist Party of the Philippines, the New People's Army, and the National Democratic Front (CPP-NPA-NDF).
Last Monday, July 4, Badoy was on SMNI discussing how communists are "really working overtime with their recruitment" and suggested that Angat Buhay has something to do with people siding with the rebels.
"The people behind the Angat Buhay is CPP-NPA-NDF. In fact, they are now on social media, mga nanay na naghahanap ng mga anak nila, na wala na, wala na, hindi na nila makita, at ito 'yung mga sumali ng Leni Youth," Badoy claimed.
"We strongly condemn and unequivocally deny the allegations made by Lorraine Badoy against Angat Buhay last 04 July 2022 in a cable television program. Her claims are utterly baseless and completely false, and worse, encourage the harassment of our staff members, volunteers, and partners," Magno said.
"As soon as our attention was called to the matter, we referred the same to our lawyers who are now in the process of preparing possible legal actions to protect the integrity of our organization and our work and, more so, to protect our volunteers and partners," he added.
Lorraine Badoy redtags Leni and Kiko volunteers

As a supporter of former VP/ Atty. Leni Robredo and her running mate Kiko Pangilinan, do you believe in this claim of Badoy saying that the people behind Angat Buhay are communists?

Posted by Masbateño Para Kay Leni Robredo on Wednesday, July 6, 2022
Magno promised the Foundation's supporters that they won't let the claims slide.
"To our friends and supporters, rest assured that we are not taking this sitting down. We will not allow these efforts to sabotage our work to prosper. The time to stand up to fake news and hold its purveyors to account is now. As with our chairperson, former vice president Leni Robredo, our word is our bond. Thank you for standing with us," he said.
pls why is smni still operating? why is ntc allowing a network to promote an obvious propaganda? it's disgusting how they can just get away with giving the likes of lorraine badoy a platform to spread false information and red-tag the youth

— hxh is coming back!!! (@notmajuu) July 6, 2022
"We will continue our work as a private, non-government organization to empower marginalized communities and sectors. Our work is beyond personalities and politics. Our work is about fundamental values. Our work is about leaving no one behind," he added.
Badoy responded to Magno on Facebook. According to her, she await for Angat Buhay's next moves.
"So they deny it is the CPP NPA NDF behind them and yet they use the propaganda lines of this communist terrorist group and use words ('red-tagging') the CPP NPA NDF uses to silence those of us who take off their masks so they can recruit our children to be NPAs," she wrote.
"We have the Anti Terrorism Law. I suggest their lawyers study that particular part about recruitment and terrorist financing. BRING IT ON. My lawyers await you."
Badoy is notorious for her constant red-tagging of Robredo and left-leaning groups.
Yung wagas kang mang-redtag then cower behind lawyers when someone stands up to you. Sana lang lahat ng nire-redtag mo may kapasidad to have a cabal of lawyers to file cases against you, but no. Better if you can back up your redtagging with facts than hide behind your lawyers. pic.twitter.com/P9rneSDf7g

— Gerry Cacanindin (@GerryCacanindin) July 8, 2022
There have been talks about National Task Force to End Local Communist Armed Conflict (NTF-ELCAC) being abolished under the new Administration.
Panic mode at NTF-ELCAC. May mga takot mawalan ng raket.

— Teddy Casiño (@teddycasino) July 8, 2022
Lorraine Badoy will be known in history as the Modern Makapili.

— j_obra — AngatBuhayLahat (@j_obra2) July 7, 2022
Badoy was also on record praising Robredo's contribution to the marginalized.
If she said this before, what happened to her now? Sad for the news, Ms. Lorraine Badoy.

Photo | cireyaj15

Maganda po ang hangarin ng Angat Buhay NGO, sana 'wag natin itong sirain. pic.twitter.com/PByiBd6eHL

— Binnn  (@realarbin) July 8, 2022
https://twitter.com/kolsenertito/status/1544889316291137536?s=20&t=X6-ePHf-df4WvodJ9UzjQw
To some, Badoy is trying hard to stay relevant now that Duterte has left office.
Lorraine Badoy, please find better things to do. https://t.co/L7eLykeRRZ

— y (@ladystlaurent) July 9, 2022
Seeing Badoy behind bars would be a pleasure to many.
Red-tagging should be criminalized, and if Lorraine Badoy were to be the first to be convicted, it would be richly deserved. https://t.co/r0NjwA7KuW

— Paul Catiang (@paulcatiang) July 8, 2022