As much as she'd probably want to, prominent transgender woman and LGBTQ activist Sass Rogando Sasot cannot sue the Southern Philippine Institute of Science and Technology (SPIST) over its treatment of her at a graduation event.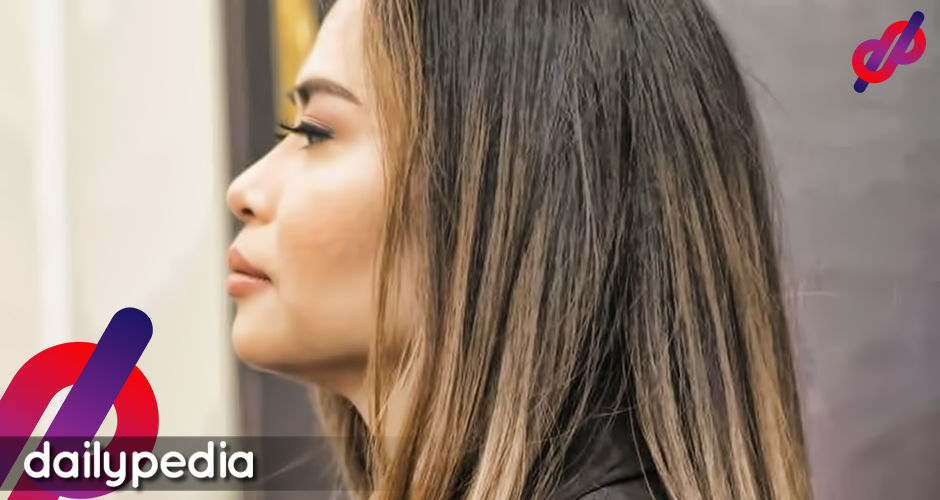 Human rights lawyer Jesus Falcis said that despite how the school treated Sasot during her speech, she cannot actually file charges against the institution.
"But we both know why you won't file a case. Because YOU CANNOT. There is no basis for anti discrimination." Falcis wrote.
"Under Cavite's Anti Discrimination Ordinance, acts of discrimination only include discrimination against LGBT students, against LGBT employees, against LGBTs availing of commercial public services or housing, and LGBTs subjected to illegal and inhuman search and seizure." he added.
Falcis explained that the school is the property of the Church; therefore no anti-LGBT charges can be advanced against it.
"The venue is Church property. Even if it became commercial in nature because it leased the property to a school for a graduation ceremony, the contract between the Church and the school had clear conditions: any activity that the Church deemed contrary to its beliefs will not be allowed and the lease can be terminated."
In case Sasot does choose to go forward with possible legal actions, the LGBT community would only face backlash from the public.
"By pitting your "victimization" against the Church, you Sass Rogando Sasot are actually helping set back the momentum for the passage of the Anti Discrimination Bill helping all LGBTs all over the Philippines. Violation of religious beliefs and being forced to "accept LGBTs" is one of the oft-cited reasons by Senators and Congressmen like Sotto or Villanueva to block the AD Bill." wrote Falcis, also a member of the gay community.
Falcis pointed out how Sasot claimed to be discriminated against for being transgender and a supporter of President-elect Bongbong Marcos. Sassot's supporters also called on the kakampinks to defend her.
"In your FB page and skimming at dozens of your posts about the incident, you vacillate and switch from accusing the Church of God for discriminating against you – switching from the reason that it was because you're trans and then later because you're a BBM supporter and then back to because you're trans."
Falcis called Sasot a hypocrite for not voicing out against policies that did not favor the LGBT community in the past.
Whoever that Sass is, I don't care! Respect begets respect. I am with you, Senior Pastor! https://t.co/0dLIPk5GWa

— Juvy Claire Enrile (@JuvyClairEnrile) June 4, 2022
"And where were you Sass when Duterte did not fulfill any promises to forward LGBT rights like same sex marriage and the anti discrimination law? Where were you when Duterte pardoned Pemberton, the murderer of your fellow trans sister Jennifer Laude who was brutally strangled to death because of gay/trans panic??"
On June 3, the Church of God (COG) turned off the lights and cut the mic out while Sassot was delivering a speech during the graduation ceremony of the Humanities and Social Sciences (HUMMS) and Technical-Vocational-Livelihood (TVL) class of 2022 of SPIST at a church-owned facility in Cavite.
The COG said it does not allow gays to be a guest speaker on its grounds. "The Church of God doesn't want me to speak during the graduation of students renting their venue because I am a woman of transgender experience and that I am a BBM supporter. I was double-canceled," said Sasot.
"The university pushed through for me to speak, even if the Church of God threatened that they will turn off the lights and sound system, and that they will not allow the graduation to finish. While I was speaking, the Church of God fulfilled their threat," she added.
In a statement, SPIST President and CEO Dr. Erlinda Manzanero apologized to Sassot.
"No words can express how much we were hurt by the unexpected turn of events in relation to our invitation to you as guest speaker at our Senior High School Graduation Exercises Batch 2022," Manzanero told Sasot in a letter dated June 4 and posted on the school's official Facebook account. "I wanted to convey our sincerest apology to you for the unprofessional reception we both got from COG."