From hugot tracks, Ikaw by Yeng Constantino and Sana by I Belong to the Zoo to dance anthems, Tala by Sarah Geronimo, there are music videos that just make us hit the replay and loop button, over and over again.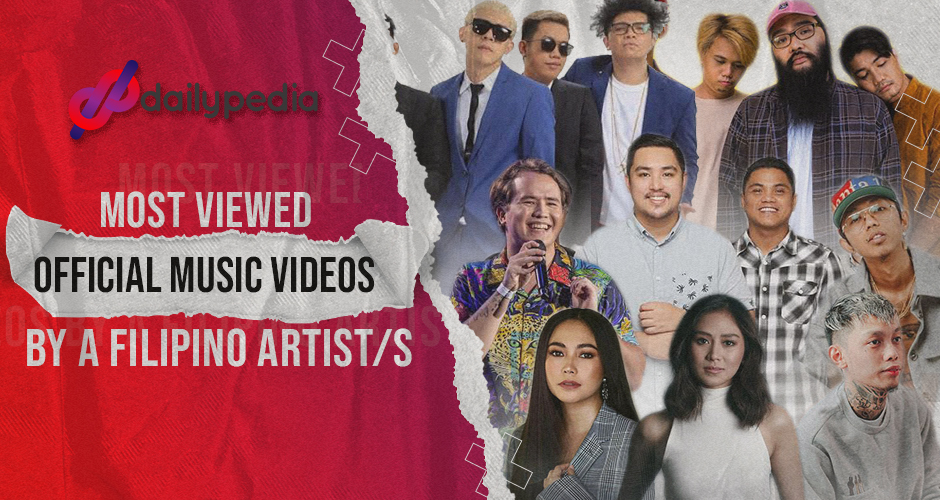 We are living in a digital era. Anywhere in the world, the way people consume entertainment has drastically changed. Gone are the days when the biggest indicators of an artist's popularity are album and concert ticket sales. 
With the rise of streaming and video-sharing services, official chart metrics have now taken streams and views into account in ranking the biggest hits of the land.
Like in any part of the globe, YouTube has taken part in the discovery and making of new and emerging stars. That's true for most newbies in the local recording industry, whose surge to fame took place during the pandemic and with the help of the video-sharing site. It is not surprising that the list below is comprised largely of relatively newer songs, although of course, some names, who have been in the business for a while, also unsurprisingly made it. 
The following are the 10 most-viewed "official" music videos by a Filipino artist or group:
Skusta Clee's Dance With You has 190.2 million views.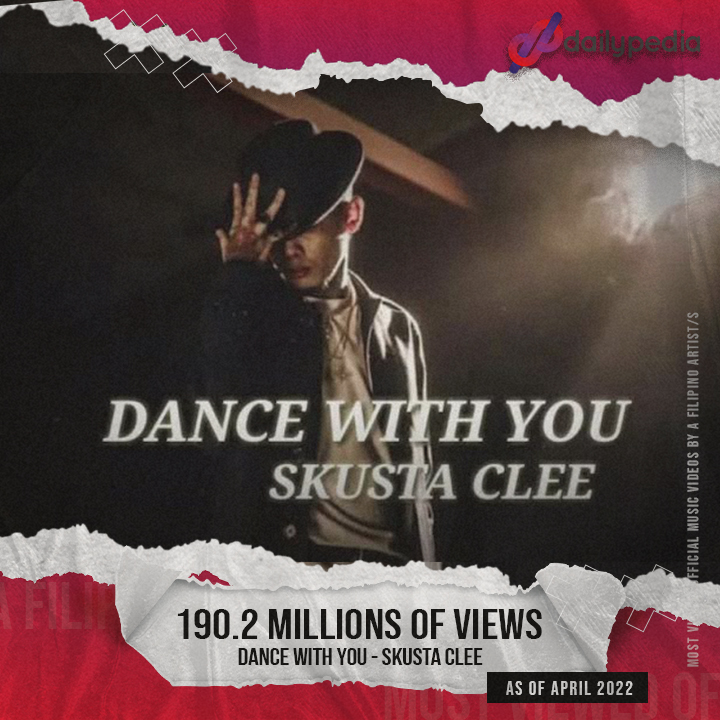 Skusta Clee is a rare exception if it did not show-up in your Spotify Wrapped's top-listened-to artists in the past few years. The Filipino rapper found bigger fame after going solo in 2018. This year, Dance With You victoriously supplanted Sarah Geronimo's Tala as the most-watched official music video of an OPM artist of all time.
Sara Geronimo's Tala with 187.6 million views.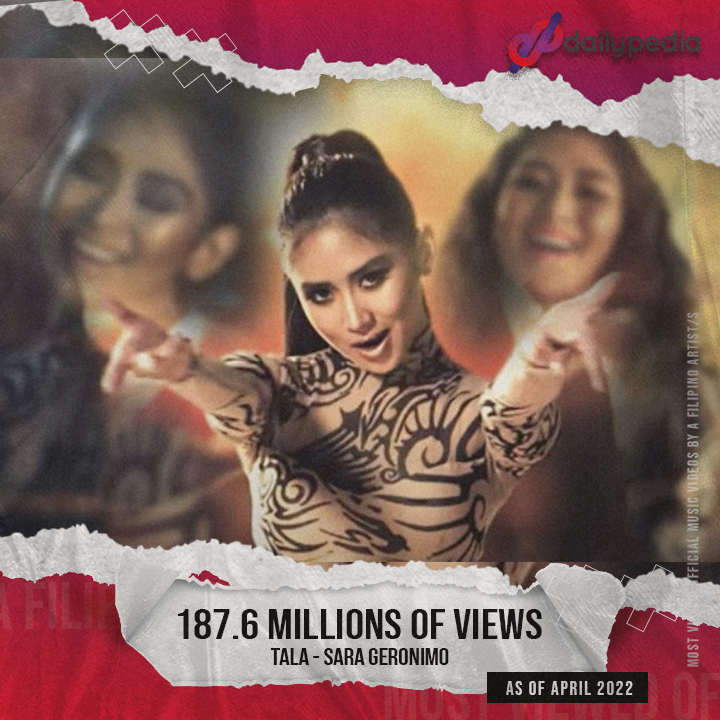 There was a time when everybody was dancing to this song. Undoubtedly Sarah Geronimo's biggest upbeat hit, Tala has sustained its popularity through the years. It has several resurgences in the local entertainment scene, as the track went viral from time to time.
I Belong to the Zoo's Sana with 162.3 million views.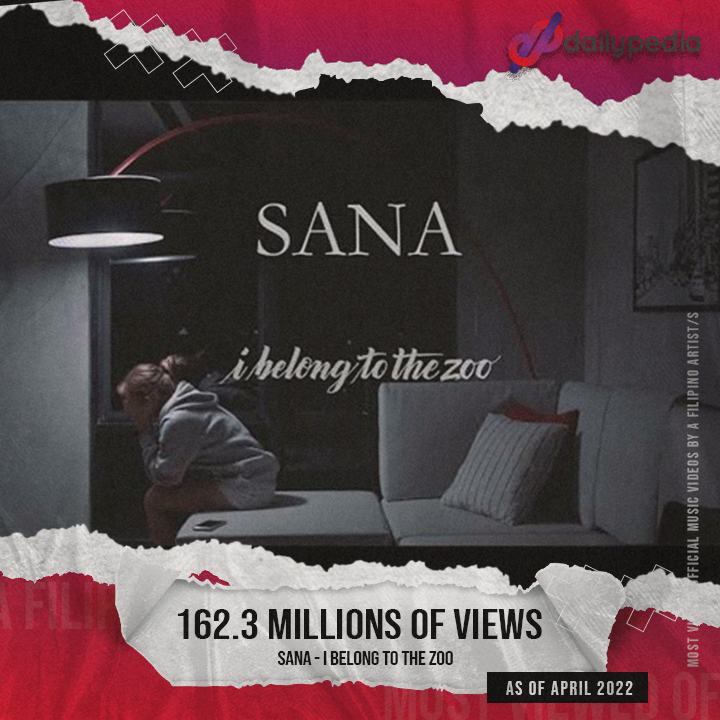 It's the perfect hopeful romantics' song. 
That's what many call it. One can't deny they never hummed or sang along this track without having to reminisce a bitter romantic past. 
Now with more than 160 million lifetime views, Sana is, without doubt, I Belong to The Zoo's biggest hugot hit.
Juan Karlos's Buwan with 158.1 million views.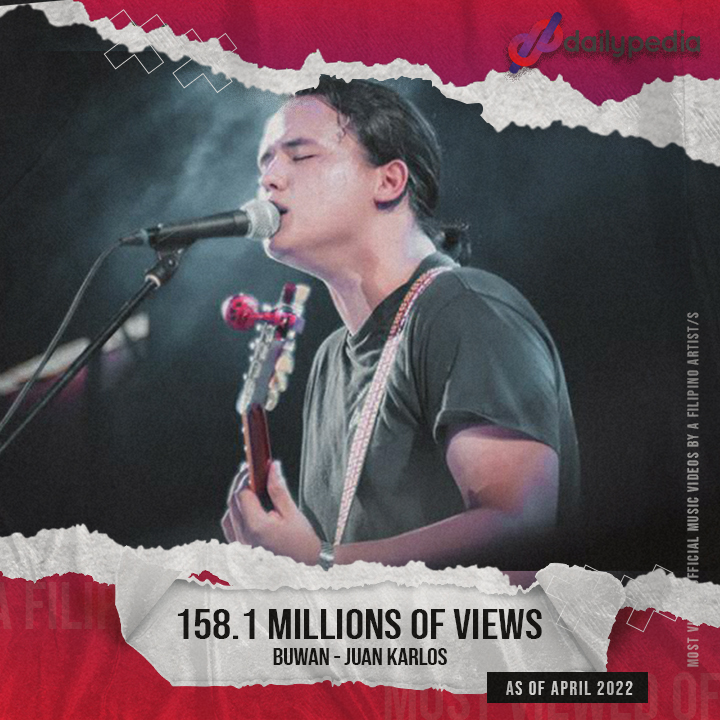 Admittedly, not everyone can sing this ultra-popular Juan Karlos Labajo's hit. 
But it was at one point, everybody's go-to Karaoke piece. It also catapulted JKL's solo recording career, which remains stellar, up to this day.
December Avenue and Moira de la Torre's Kung Hindi 'Rin Lang Ikaw has 155.5 million views.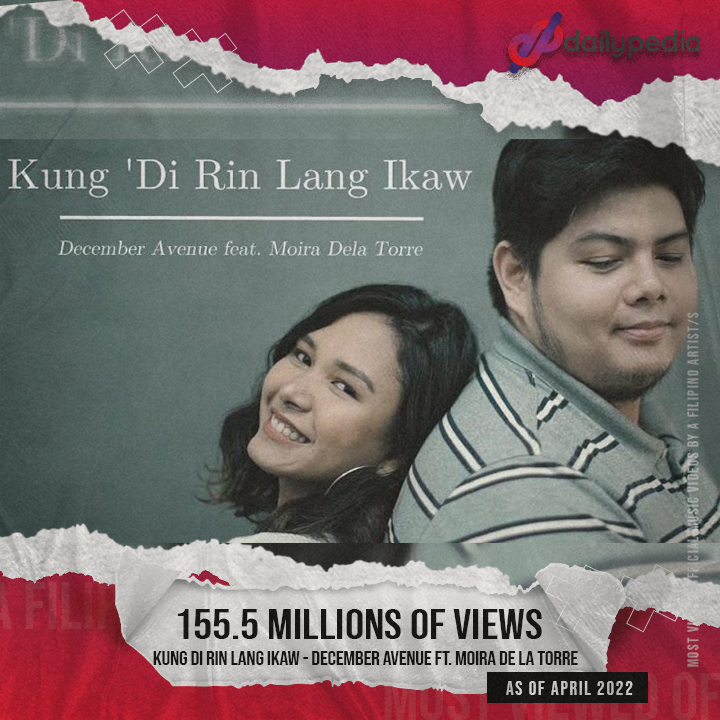 You must be numb if this anthemic love song never made you tear up or feel broken, even once. 
Those who devoted their time loving people (who in any way would not love them back) relate to the pain of this song. 
It was one of the original soundtracks of the film, Hello Love, Goodbye, which remains today the highest-grossing Filipino film of all time.
Yeng Constantino's Ikaw has 123 million views.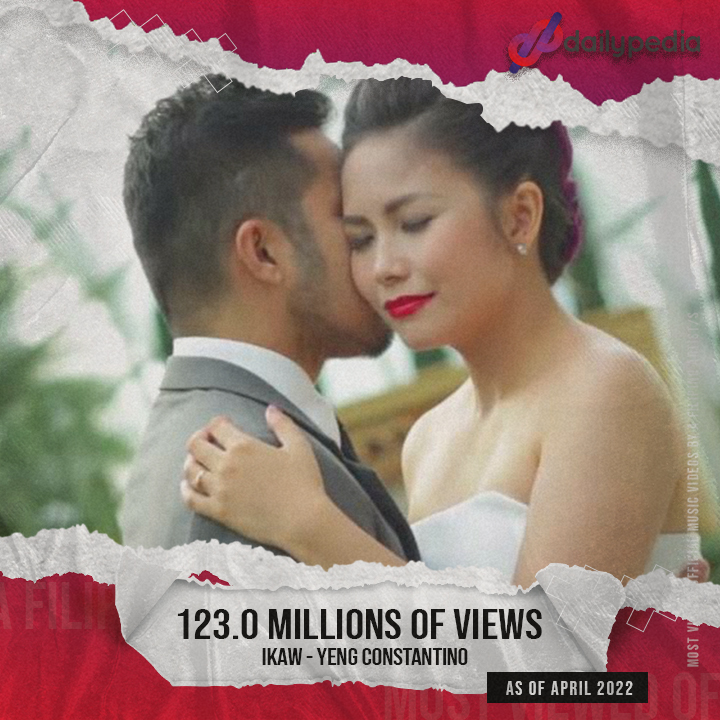 Ikaw is Yeng Constantino's prenuptial song with her then fiance, Yan Asuncion. It is her arguably biggest hit, which remains today as a classic and perennial hugot love song. In 2015, it won PMPC Star Awards for Music's Song of the Year.
Ex Battalion's Hayaan Mo Sila with 117 million views.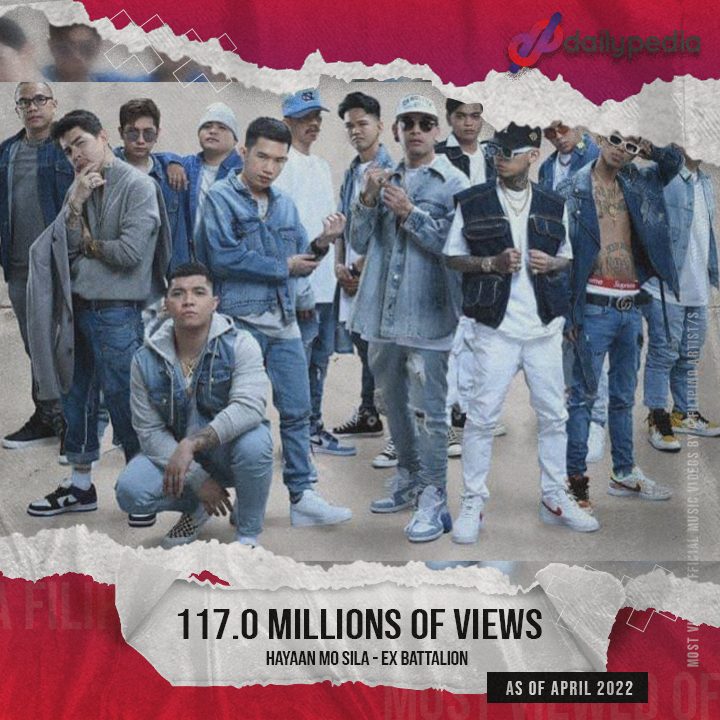 Anyone who received any form of bashing, whether it be online or in person will relate with this song, especially when it reached the peak of popularity a few years ago. 
It is also the song that introduced the fast-rising group, Ex-Battalion.
Skusta Clee's Lagi has 106 million views.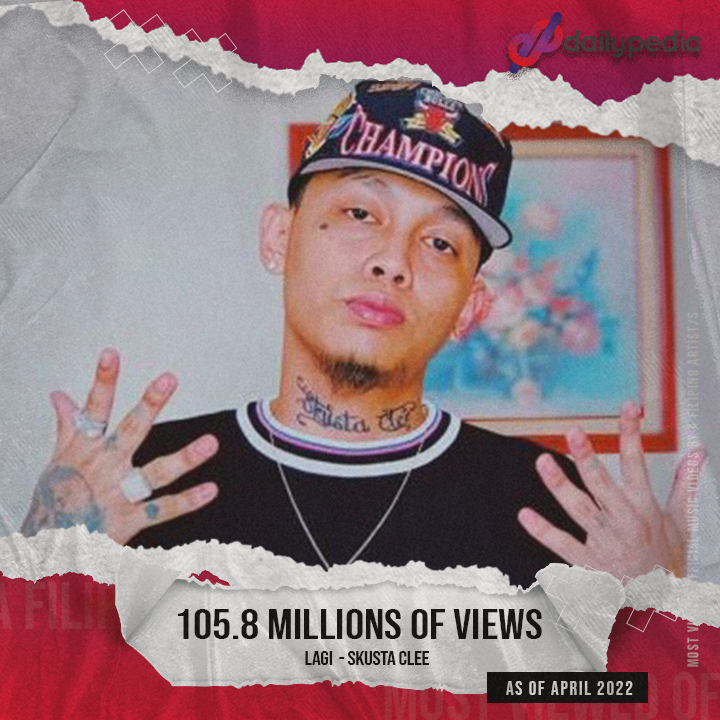 A tribute to his baby girl, Zebianna, Lagi may initially strike as a romantic love theme. 
The catchy track is the rapper's love letter to his infant and a celebration of his newfound role: a father. The music video featured Zeinab Harake, his real-life sweetheart and mother of her daughter.
Ex Battalion's Ikaw Kase with 105 million views.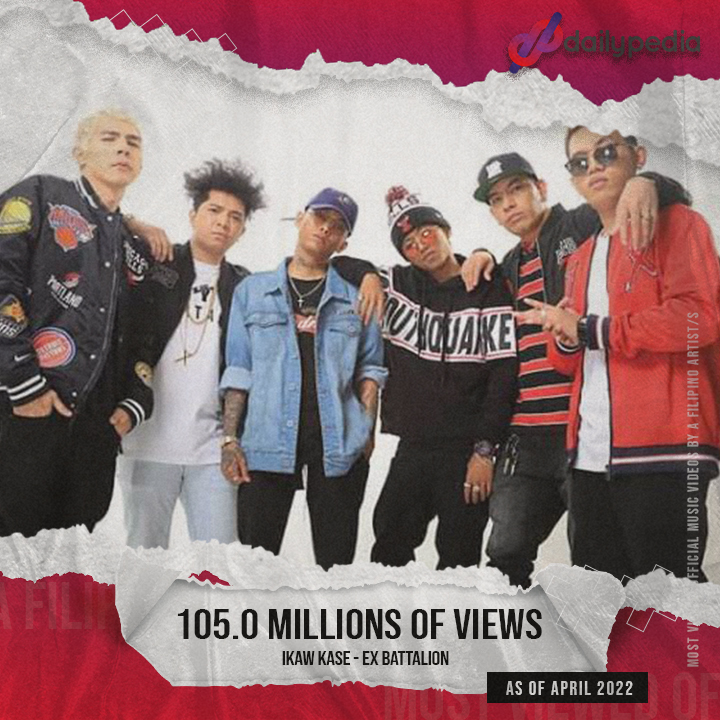 Released in 2018, Ikaw Kase was one of Ex Battalion's banner hits during the group's early years. The certified banger chronicles a life-changing romance and pays tribute to a love that does not easily give up.
December Avenue's Sa Ngalan ng Pag-ibig with 104.4 million views.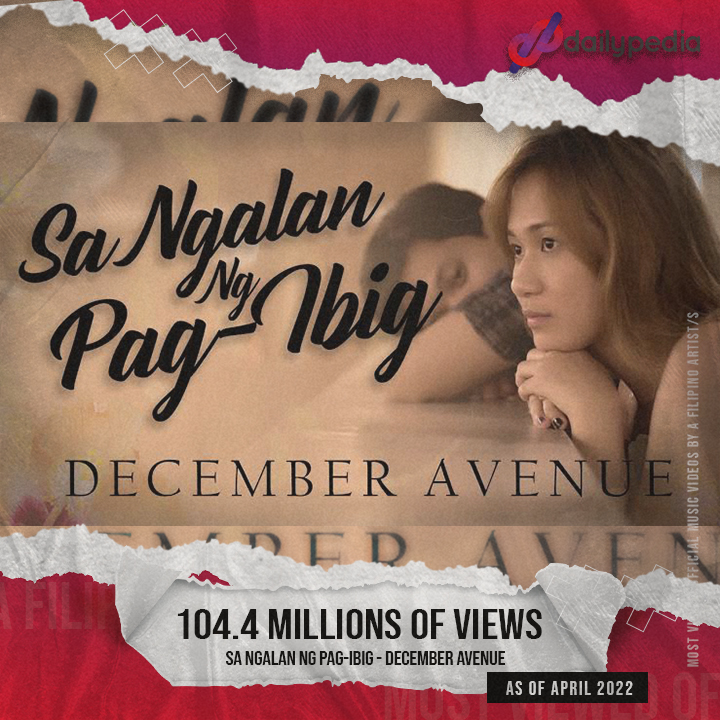 Hopeless romantics can surely relate to this sappy ballad as it talks about waiting for a love that may not become your own. It is also one of December Avenue's biggest hits and has allowed the group stakes its claim to being one of today's most bankable and most popular OPM bands.
Did your favorite track make it to the list? Don't forget to share your thoughts in the comment section.