Vice President Leni Robredo's spokesperson has filed a cyber libel complaint against six People's Journal and People's Journal Tonight staff over an article that implicated him and the vice president for allegedly taking advice from the Communist Party of the Philippines founder Jose Maria Sison amid election season.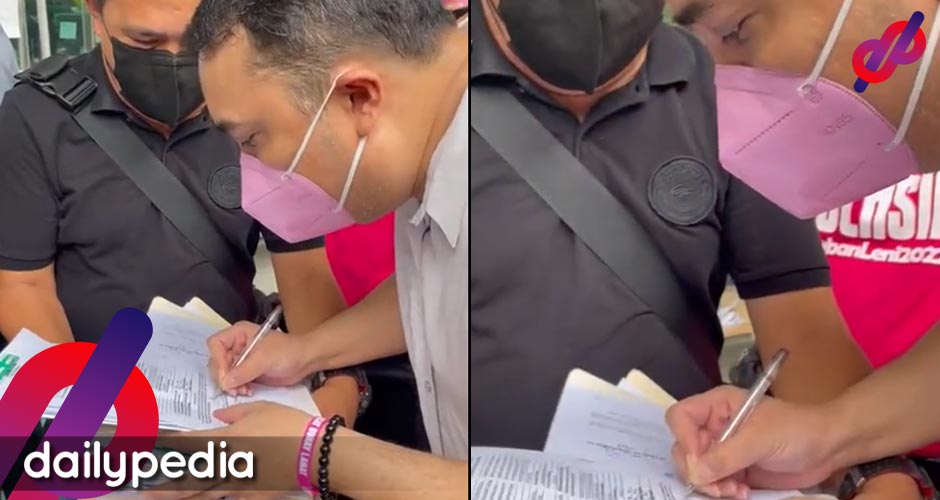 Barry Gutierrez said that Journal News Online, People's Journal, and People's Journal Tonight "maliciously ascribed and fabricated fictitious acts" to him.
The fake claims also say that Sison contributes to the Robredo campaign and advises Gutierrez and the vice president. Gutierrez was also falsely claimed to be involved in the CPP's "legal front" who acts as a middle man for talks between Sison and Robredo.
"The foregoing are acts that I categorically and strongly deny for these are brazen falsehoods and are nothing but outright lies and malicious prevarications," Gutierrez said in the 11-page complaint.
He cited the 2008 Supreme Court case Tulfo vs People which says: "Journalists have a responsibility to report the truth, and in doing so must at least investigate their stories before publication and be able to back up their stories with proof."
"Journalists are not storytellers or novelists who may just spin tales out of fevered imaginings and pass them off as reality," the SC decision said. "There must be some foundation to their reports; these reports must be warranted by facts."
The claims were based on Sison's supposed statement in the CPP's official publication, Ang Bayan. However, the quote never existed. Sison also called the story inaccurate.
Allies of Robredo and herself have been the number one targets of CPPA association accusations. Government officials also indulge in the activity but nothing has been proven. the National Union of Journalists of the Philippines and the Center for Media Freedom and Responsibility also condemn the red-tagging of government dissenters.