The new onscreen tandem officially debuts as a love team via their first acting project Run To Me.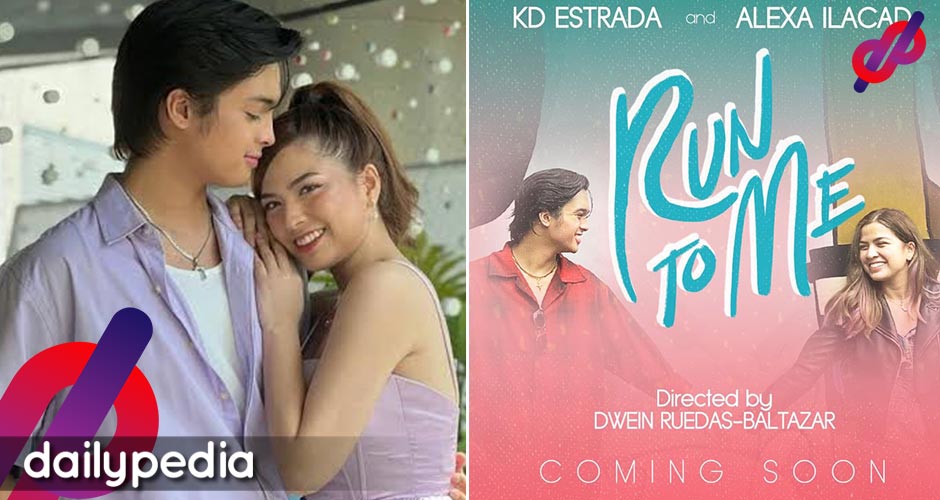 Ever since Kim Chiu and Gerald Anderson parted ways as a love team, a lot must have wondered or not another pair with similar success would arrive. Certainly, the now 16-year old reality show has since produced countless new names, with some of them even reaching superstar status, but no other love team has arguably come close to KimeRals's massive popularity and box office success.
This year, the waiting may have finally come to a halt, with ex-PBB Kumunity Season 10 Celebrity Edition housemates, KD Estrada and Alexa Ilacad, finally debuting on a web series. It is hard to miss the love team potential of Estrada and Ilacad. Ever since the two assured PBB viewers that they had each other's backs, fans have somewhat predicted they are tailor-fit to form a powerful love team. When they were inside the house, a lot might have gotten convinced the two's seemingly sibling and 'best friend' dynamics could not be stretched to something deeper, but now that they are out of the house, and the ABS-CBN management itself starts grooming them up as a love team, it becomes clear that they are indeed destined to be in such a partnership.
With 'Run To Me', Ilacad gets her new onscreen partner, nearly four years after the last project she shared with Nash Aguas, her former long-time screen partner. NLex is last seen on a project via the 2017 primetime TV series, The Good Son. Ilacad remained partnerless until Pinoy Big Brother practically handed her KD Estrada. Interestingly, Estrada was first assumed to re-establish his onscreen flair with their fellow celebrity housemate, Anji Salvacion, who then got declared as one of their edition's Top 2 housemates.
Estrada, on the other hand, is slated to dive into the world of being a leading man via iWantTFC's Bola-Bola, where she stars opposite Francine Diaz, and alongside BGYO's Akira Morishita and PBB Kumunity Season 10 Teen Edition's Asshton Salvador. The series debuts on the streaming service before Run To Me does.
Set to premiere this year, Run To Me also stars seasoned actors, Nikki Valdez and Malou Crisologo, alongside up-and-coming stars, CJ Navato, Karl Gabriel, Ivan Carapiet, Margaux Montana, Henz Villaraiz, Matty Juniosa, Sean Tristan, and Haira Palaguitto. The series is a joint project of ABS-CBN , Dreamscape Entertainment, and Kumu.
Will 'Run To Me' be the start of KDLex's onward momentum towards becoming one of PBB's biggest love teams? Maybe it will, and maybe not. That said, what is sure is that this may just be a beginning for Estrada's long-anticipated take-off as a solo star, as it may also push Ilacad towards reaching a new height in her already established career.