The social media giant warns its users who attempt to like the page as the page has violated some of the platform's community standards.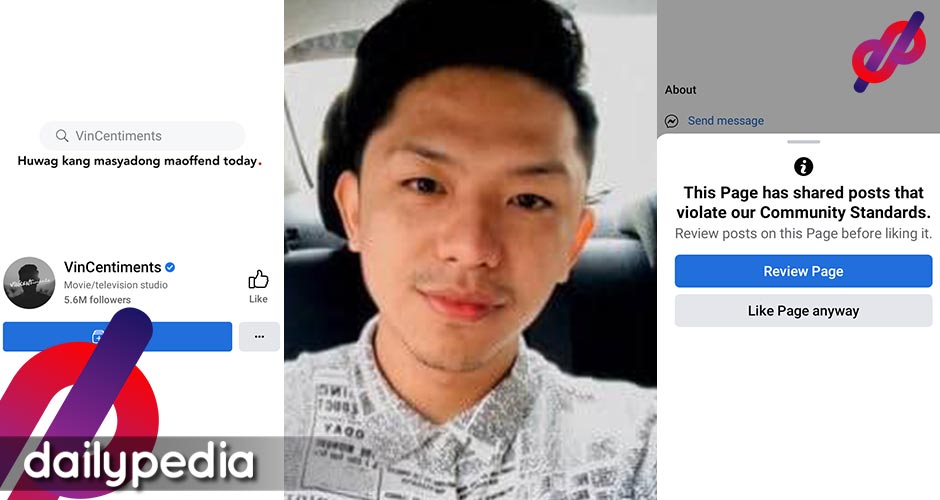 Looks like facebook's massive misinformation crackdown is already in full swing, as pages notorious for spreading fake news have been being flagged, one by one, by the social media giant. After warning users for liking SMNI News's page over its violations, Facebook has shifted its attention to other pages, including that of the viral content creator, Darryl Yap. 
Yap and SMNI's owner, Pastor Apollo Quiboloy–are known to be staunch supporters of the defeated 2016 vice-presidentiable and current presidentiable, Bongbong Marcos.
Yap has been making noise on social media lately, with his social media content, including his 'Len-Len' series, which is largely seen as a mockery campaign against presidential aspirant and Vice President Leni Robredo. 
Yap is also the director of several controversial movies, including Tililing (2021, Gluta (2021) and Ang Babaeng Walang Pakiramdam (2021). Last year, alone, Yap has directed 10 full features, that are mostly under Vivamax. Back then, the director stirred controversy, by mocking mentally challenged people via Tililing. Filipinos with dark complexion via 'Gluta', and Filipinos with cleft palate via Ang Babaeng Walang Pakiramdam. 
On facebook, potential likers of Yap's page, Vincentiments, the brand under which he produces his short films, are warned from liking the page over the community standards breach it incurred. The warning that automatically prompts when a user presses the 'like' button, reads "This Page has shared posts that violate our Community Standards. Review posts on this page before liking it"
Vincentiments facebook page currently has 2.6 million likers and 5.6 million followers. It is the second Filipino-operated page that has been flagged by the social media mammoth this week, the other being Quiboloy's SMNI News page. Yap is yet to release a statement about the issue.