ABS-CBN and the 'Unkabogable' star Vice Ganda once again received the Reader's Digest Brand awards for 2022 during its ceremony in Mandaluyong, Friday night, April 8, 2022.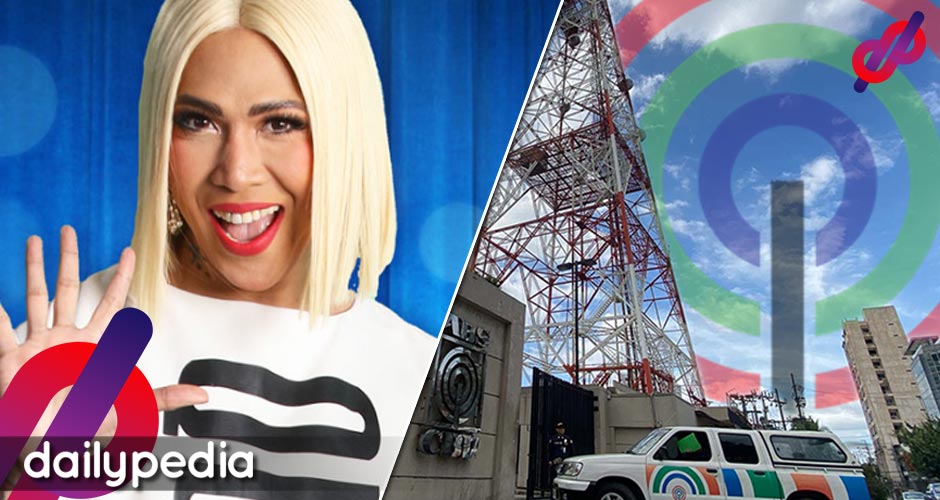 ABS-CBN was awarded the Reader's Digest Trusted Brand Gold Award on the TV Network. On the other hand, Vice Ganda received the Most Trusted Entertainment/Variety Presenter.
ABS-CBN and Vice Ganda still among the most trusted names in the Philippines. They were honored with the Reader's Digest Trusted Brand award tonight. pic.twitter.com/76cRpOLbSR

— Jekki Pascual (@jekkipascual) April 8, 2022
Showing its consistent performance, both ABS-CBN and Vice Ganda consecutively received the awards after receiving them last year, 2021.
Last year, according to Reader's Digest Trusted Brands website, ABS-CBN continued to be an organization valuing excellence and innovation as it fearlessly venture on unfamiliar paths.
"Since the shutdown of its broadcasting operations last year, ABS-CBN has continued to evolve and innovate by bringing its content to various online and television platforms," it said.
"All these endeavors, new and old, exemplify ABS- CBN's commitment to serve its audiences and give them the content they deserve, even when it means traveling down unfamiliar paths."
ABS-CBN also won Best TV station last year, 2021 during the 34th PMPC Star Awards for Television.
ABS-CBN named best TV station at 34th PMPC Star Awards for Television https://t.co/uL3SgSjP7D

— ABS-CBN News (@ABSCBNNews) October 17, 2021
This year, Aine Reyes-Unson, head of ABS-CBN Trade Marketing and Partnership, received the award for the Network. She then offered statements of gratitude to Filipinos for their continuous support and trust in the Network.
She emphasized how Filipinos did not leave and the independency of the award-giving body, Reader's Digest.
ABS-CBN, Vice Ganda honored by Reader's Digest Trusted Brand Award anew https://t.co/mHKWfJh42j

— ABS-CBN News (@ABSCBNNews) April 9, 2022
ABS-CBN, after its shutdown and non-issuance of license–ventured into different platforms to continue its programs and thrive as a network. Last year, Carlo Katigbak, President and CEO of ABS-CBN announced the potential of the global market or international arena and that the network licensed and exported its content to different countries and international digital platforms for global viewership.
"It has gone down recently because of the loss of our global theatrical business. But we believe that the global market is a huge growth opportunity for ABS- CBN, and we also believe that Filipino creative performing talent is among the best in the world, and
that will allow us to be recognized as players in the international arena," Katigbak announced.
"We've exported our TV programs to many countries around the world, most notably Asia, Europe, and Africa. We have co-produced a series that aired on US television networks….. We have been recording music
that's been released and promoted globally," he continued.
ABS-CBN Corp. said on Thursday that it aspires to expand its content viewership worldwide, citing the global market as a major growth opportunity for the media company that was denied a broadcast franchise.

READ: https://t.co/Y2HsZdi4WF pic.twitter.com/ZUVUsFetVD

— BusinessWorld (@bworldph) July 30, 2021
This year, it is continuously airing its content and shows on digital platforms and even partnered with TV5 for some of its programs. Recently, April 5, 2022, it sealed a deal with the GMA network to air its Star Cinema movies on GMA's local channels.
Two of the country's biggest industry giants in broadcasting and film, GMA Network and ABS-CBN, officially sealed the deal for the airing of Star Cinema movies on GMA's local channels.https://t.co/h5ElvkFQpR

— GMA News (@gmanews) April 5, 2022