The Bureau of Internal Revenue (BIR) and the Presidential Commission on Good Government (PCGG) admitted that they attempted to collect unpaid taxes from former First Lady Imelda Marcos and presidential aspirant Ferdinand "Bongbong" Marcos Jr.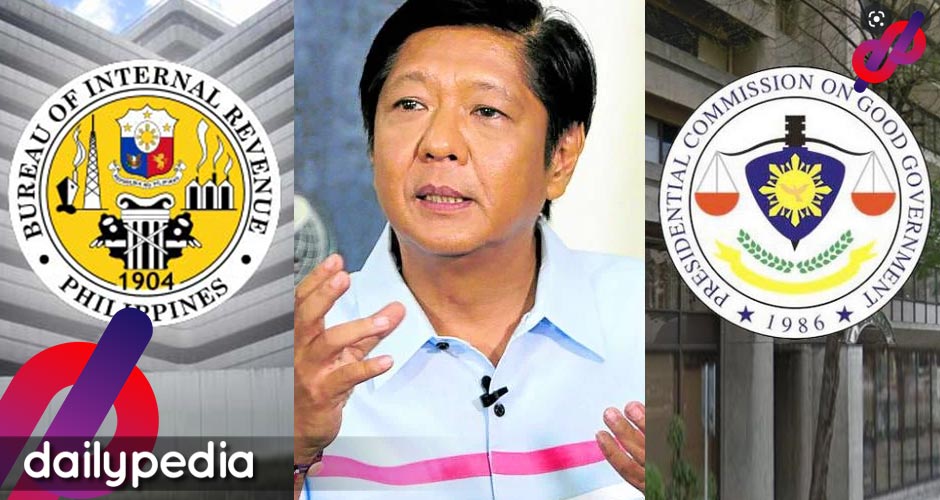 The amount was worth around P23 billion in 1997 but that has now ballooned to over P200 billion.
Aksyon Demokratiko confirmed the news on its facebook page after the Marcos family dodged the issue.
BIR chief Caesar Dulay said, "the BIR did send a written demand to the Marcos heirs on December 2, 2021, regarding their tax liabilities."
The Supreme Court also verified said that the ruling was final and "unappealable."
The party also shared a letter from the PCGG corroborating what the BIR issued in 1991.
Deficiency estate tax assessment against the estate of Ferdinand Marcos in the amount of P23,293,607,638
Deficiency income tax assessments against Ferdinand and Imelda Marcos in the aggregate amount of P184,159,289.70 for the years 1985 to 1986
Deficiency income tax assessment against Ferdinand Marcos Jr. "in the amount 1982 to 1985 in the aggregate amount of P20,410
"As early as 1993, BIR already executed its final assessment when it levied and sold 11 real properties in Tacloban City, and as early as 1997, the judgment on the tax case had become final and executory," said the PCGG.
Aksyon's standard-bearer Mayor Isko Moreno seeks to address Marcos's tax liabilities should he win the presidency.
Marcos, during the Kapihan forum on Wednesday, cried "fake news" when asked to comment on the tax issues and ill-gotten wealth accusations that his family still faces.
"There's a lot of fake news involved there, let's leave it to the lawyers to discuss it because the so-called facts that they quote are not facts at all. 
"They are just presumptions, they are not familiar with the cases or they choose not to be familiar with the case so yeah, it's in the courts," said Marcos.
"In my case whatever the court orders me to do, I will do," he added.
Critics of the dictator's son used the issue to point out that it is another reason why people shouldn't vote for him in May.
Wag na umasa sa tallano gold. Kailangan pa bayaran nina marcos jr ang 200p billion tax liabilities 💸🤑💸#MarcosMagnanakaw pic.twitter.com/MgnjoUZgJN

— Joaquin Closet 💗💚 (@joaquin_closet) March 16, 2022
This should be written in the different languages especially Ilocano. Incontrovertible proof! Tax evaders dagitoy Marcos! pic.twitter.com/ADnSw2A8wO

— Miss Maggie (@MiaMagdalena) March 16, 2022
Regardless of any issue plaguing Marcos, he remains the favorite to win the presidency.
And when he does, people expect his tax responsibilities to go away.
Watch as the tax liability of the Marcos family disappear once BBM becomes President.

— Arien Jan (@ArienJan) March 17, 2022
Grabe sa estate tax pa lang na #200Billion na di pa binabayaran, may utang na ang mga Marcos na ~1800 Php sa bawat Pilipino. Kaya siguro gigil na gigil manalo, para burahin ang pagkakautang na ito sampu ng iba pa nilang mga kayamanan na hindi pa naisosoli sa mamamayang Pilipino.

— Kulas (@iamkulasparov) March 16, 2022
And it's not paid until now. The "resibo" provided by the Marcos camp is not it – it's a lie like all their claims. So, gusto nyo bumoto ng ayaw magbayad ng tax? https://t.co/fDZJkdIA25

— ohanna (@AnnaGreenGable) March 16, 2022
Basically, Marcos is nothing but a politician who is a son of a dictator who refuses to admit his family's atrocities; who refuses to return their family's ill gotten wealth; who has been convicted of tax evation; who up until now has additional billions of estate tax unpaid;

— Daiya Seto (@DaiyaSeto2) March 16, 2022
Balak mo pa takasan utang mo ah. Napasara ang ABS kasi di nagbabayad ng tax pero si Marcos Jr. 200+Billion ang utang, tatakbo pang Presidente? https://t.co/3Xf3RIV8z5

— castiel | god of mischief era (@marksephcastor) March 16, 2022