Presidential aspirant Jose Montemayor, a licensed physician, drew the ire of Filipinos after he claimed that COVID-19 vaccines were designed to "expose" people to infection instead of minimizing severe symptoms.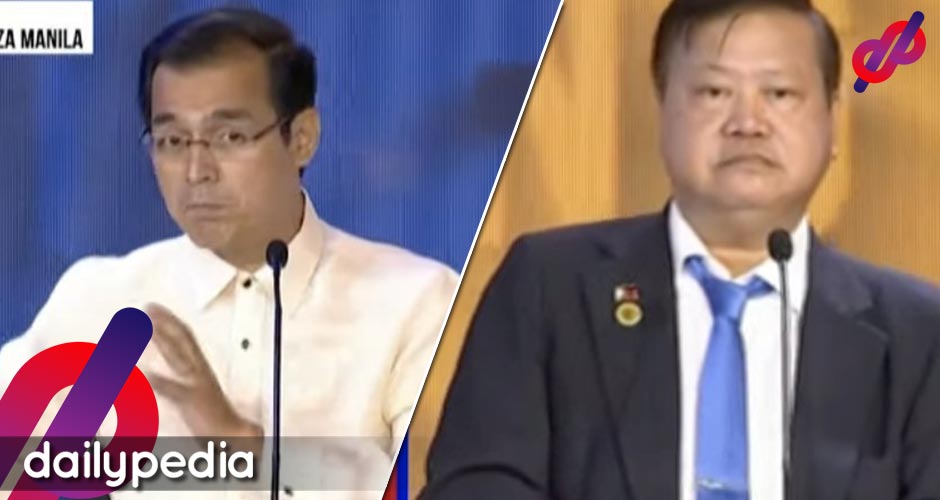 During the Comelec presidential debate last week, Montemayor said COVID-19 vaccination cards only cause entry problems for workers and that getting inoculated makes people more vulnerable to viral infection.
"Palaging hina-harass niyo ang 70 million na Filipinos, palagi niyong hinahanapan niyan," he said.
"When in fact, ang mismong vaccination will expose you to infection," he added.
Viewers wasted no time labeling him an "anti-vaxxer." More were disappointed when they found out that he too is a doctor.
give Montemayor's airtime to more credible candidates, please. get him out of there. @COMELEC wag niyo na iinvite yung anti-vaxxer spreading fake news. #PiliPinasDebates2022

— Anj + 15,035,772 (@anjpessumal) March 19, 2022
https://twitter.com/DocB0403/status/1505365434287235072?s=20&t=ELCcM_Q7RrWkT0rEH6_mmQ
Jose Montemayor is a doctor, a cardiologist, but does not support vaccines? What??????

— kanye(so) (@merkintosh) March 19, 2022
https://twitter.com/crammry/status/1505160790386520064?s=20&t=ELCcM_Q7RrWkT0rEH6_mmQ
Parang ang bobo ni Jose Montemayor. WTF! Anong sinasabi mong nagkaka infect dahil sa vaccines? San galing yan?

— Sedney Jan Miranda (@SedneyJan) March 19, 2022
Vaccination is highly encouraged in the Philippines for the country to achieve the coveted herd immunity.
An article from the John Hopkins Medicine said that vaccines "for COVID-19 cannot and will not give you COVID-19."
"The two authorized mRNA vaccines instruct your cells to reproduce a protein that is part of the SARS-CoV-2 coronavirus, which helps your body recognize and fight the virus if it comes along," it wrote.
"The COVID-19 vaccine does not contain the SARS-Co-2 virus, so you cannot get COVID-19 from the vaccine. The protein that helps your immune system recognize and fight the virus does not cause infection of any sort," the article added.
The Department of Health made it clear as well that vaccines reduce risks of progression to severe coronavirus symptoms.
"Vaccines mimic the virus or bacteria that cause disease and triggers the body's creation of antibodies. These antibodies will provide protection once a person is infected with the actual disease-causing virus or bacteria," it said on its website.
"Vaccines differ in their composition and how they trigger the immune response to create antibodies. These antibodies protect the body from microorganisms and serve as protection once a person gets infected with disease," DOH further said.