The six-year-old primetime action-drama continues to mirror socio-political realities in the Philippines, with its current story arc depicting the ongoing election season.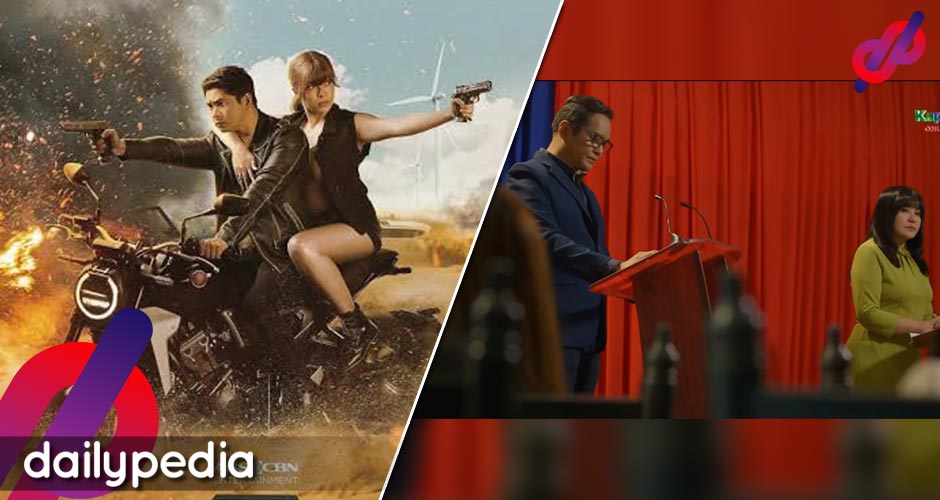 Nope, you're not the only one thinking about it. FPJ's Ang Probinsyano certainly has something to say about the current socio-political climate by mirroring what's happening in the country, these days.
"Bigyan ninyo ako ng anim na buwan, mapapasuko ko si Cardo Dalisay at ang Task Force Agila. Magreresign ako kapag hindi 'yan natupad" said First Lady Lily Ann Hidalgo (Lorna Tolentino) during a Presidential debate which pitted her against fellow candidate and archnemesis, Renato Hipolito (John Arcilla). 
It's a statement that most may likely take as an allusion to President Duterte's remark, about his intent to finish the drug problem in the country within 3-6 months.
This entire election arc also makes unmistakable nods to certain issues of national concerns, as well as mundane personal issues of certain individuals or groups that made it to national headlines. The show makes unmissable mimickings of the usual sentiment, through Cardo Dalisay and his team, who have one cent or two about each preposterous lie and promises both Lily and Renato say.
But then again, tackling delicate and socio-relevant themes is not new about FPJ's Ang Probinsyano. Since its first airing on September 28, 2015, the show has seemingly commitment to mirroring current events and perennial issues that have long marred and burdened Filipinos. The show has been regarded as a potent social commentary, as it tackled controversial issues like illegal drugs, human trafficking, government corruption, and abuse of power in various government agencies. The Coco Martin-starrer has been also lauded many times for promoting good values to young viewers.
With its narrative going in full swing to depict the current election season, FPJ's Ang Probinsyano fixes its lens on various topics and questions such as media censorship, how surveys precondition voters, and whether a presidential candidate should have a good track record before they can run. These are the concerns of Cardo and the rest of his group, who all expressed dismay and disgust over how nefarious leaders like Hipolito and Madam Lily can weaponize lies to keep and strengthen their following. That seems to allude to the fact that historic revisionism is rampant today, and that more and more Filipinos are falling into the perpetrators' trap.
Now on its sixth year on air, FPJ's Ang Probinsyano certainly has accomplished many things that no other TV show could easily pull off with ease. 
The show can practically go off the air now and not feel lost because it already lasted long enough to create a positive legacy. But as for social problems continue to prevail, especially now that history stands on the verge of repeating itself, keeping the show running becomes a necessity.