Sagip Partylist Rep. Rodante Marcoleta vows further to investigate media giant ABS-CBN and its sister company if elected to the Senate.
During an interview with the Net 25 broadcast network, he said if he "succeeds in his senate's quest," probing ABS-CBN and the Big Dipper will be one of his main priorities.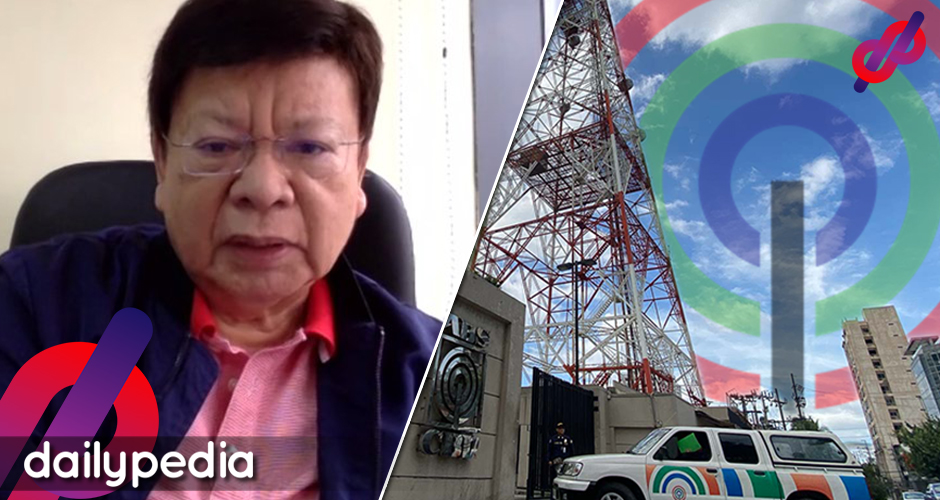 Marcoleta slammed the Bureau of Internal Revenue (BIR) for "suspiciously" failing to figure out the possible involvement in tax fraud of ABS-CBN and the Big Dipper, adding that the agency did not lift a finger "despite the magnitude of tax fraud perpetrated" allegedly by the said companies.
"Big Dipper, a wholly-owned company of ABS-CBN, only provides digitization and repurposing of services so that the contents of ABS-CBN can be sold to different platforms like Netflix, iTunes, Amazon etc.. It has only one district client – ABS-CBN and its other companies – and in 2017, its total revenues stood at P2.68 billion," he explained, referring to the payments of P1.37billion and P469 million made by ABS-CBN and other sister companies, respectively.
He said that ABS-CBN reported losses in 2017 because it "deliberately paid Bid Dipper P838 million for services that could cost it some P96 million only if the same were done in-house like what GMA-7 usually does with its programs."
"What kind of business person would pay a service provider P838 million when it can do the same thing in-house for only P96 million?" he asked.
"But the apparent P742 million excess payment to Big Dipper would have been subject to the 30 percent income tax rate for ABS-CBN." he continued.
He alleged that ABS-CBN Hungary (ABS-H) adopted the scheme, netting Big Dipper P1.37 billion for similar services, which could have only gone from P150 million to P204 million.
"And why did ABS-CBN, its subsidiaries, and other companies religiously pay Big Dipper exorbitant amount for the uneven value of services that could be acquired in-house for a much lower cost?" he asked. "Because Big Dipper is strangely registered with PEZA and as such, is only taxed 5% gross, that's why," he added.
All government agencies cleared ABS-CBN of any violations last year, but that wasn't enough to keep the network on free TV.
Marcoleta was one of the biggest names determined to shut the ABS-CBN down during hearings on the network's bid for franchise renewal.