Senatorial aspirant Atty. Larry Gadon doesn't seem to agree with the Supreme Court's decision to place him on preventive suspension and demands he gives why she shouldn't be disbarred.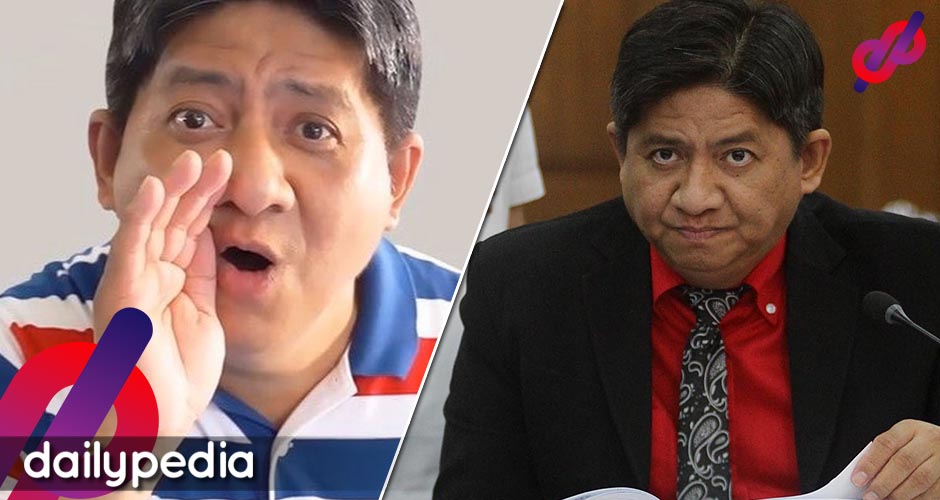 Gadon said the move could possibly be "politically motivated."
"For an institution that prides itself for safeguarding due process of laws, I am confused that the Supreme Court immediately suspended me without due process and my suspension was announced in the media without furnishing me first with a copy of the complaint if there is any," he told reporters.
He labeled the move "unprecedented" and felt like he was being "singled out."
"Could this be due to my recent statement calling for a refund of the protest fees paid by BBM that remained unresolved? Could this be politically motivated since I am running for senator?" he added.
The high court motu proprio deemed the controversy a formal administrative complaint about disbarment against Gadon.
Gadon has ten non-extendible days to file his comment "in consideration of the numerous prior controversies leading to the disbarment cases filed against Gadon, and the most recent viral video where he displayed the same controversial behavior despite previous warnings."
Last year, the infamous lawyer shared a video of him cursing at journalist Raissa Robles after she brought up the tax case of presidential aspirant Ferdinand "Bongbong" Marcos.
Robles was elated to hear about the news, adding that she and her lawyer had decided to sue Gadon.
"Hearing today's good news, we both decided – that we will proceed with suing this detestable and loathsome poor excuse of a lawyer who is a disgrace to the legal profession," the journalist said.
Robles wasn't the only one happy, so was the public.
The suspension of Atty. Larry Gadon is a victory for those of us who care much about teaching our children the right and proper manners.

— Zia Alonto Adiong (@ZeeAlontoAdiong) January 4, 2022
Gadon is a loudmouth whose self-esteem far outpaces his accomplishments.
Larry Gadon suspended! Thank the Padre Faura gods!

Praying fervently for disbarment.

— Miss Maggie (@MiaMagdalena) January 4, 2022
Larry Gadon on @raissawriter. Mga beh, pag-isipan niyo namang mabuti kung iboboto niyo ito. Please, think it over and over again, para sa mga bata. He represents all that we are not. Maawa po kayo sa bayan. 😳🥺#Philippines #Halalan2022 pic.twitter.com/OyWZefAQ81

— Terio Garcia (@terio_garcia) December 14, 2021
Supreme Court suspends Gadon.. DASURV HAHAHAAHAHAHAHAHAHAHAHAHA

nagpapakitang gilas si 2022, MORE PLEASE

— Renz Saavedra (@SirRenzSaavedra) January 4, 2022
LARRY GADON BOBO https://t.co/N2i3rd7OrX

— 𝕻 (@pjbunda_) January 5, 2022
Gadon was also on record wishing he could kill Muslim insurgents.
Why Atty. Larry Gadon now asking for due process of law when in fact in one of his interviews with @karadavid, he wanted to kill all muslims including mother and children.

— Ej Fabian (@ejfabian08) January 5, 2022
https://twitter.com/ikarrrrrrly/status/1478567045910663171?s=20