The Philippines and Japan have seemingly different approaches to dealing with the latest COVID-19 variant Omicron.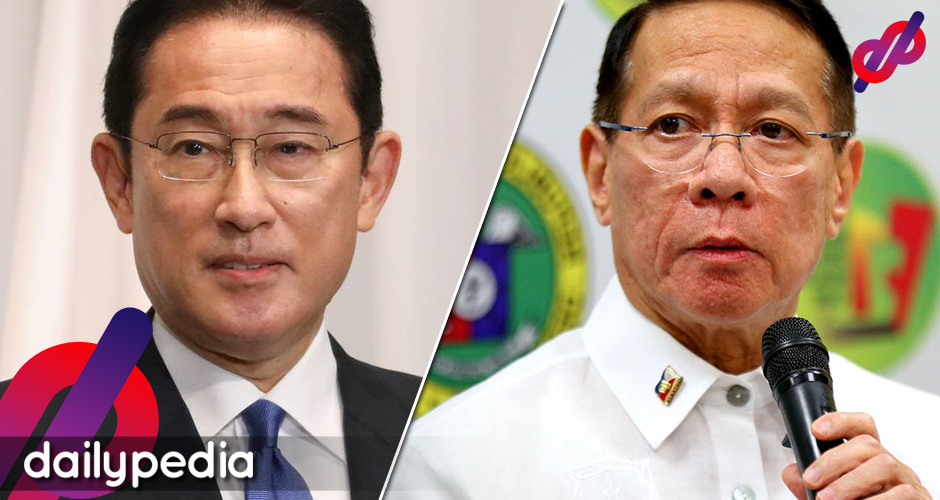 In a Talk to the People briefing, Health Secretary Francisco Duque said omicron will eventually enter the country just as previous variants did.
"It's not a matter of if, it's a matter of when. Talagang 'yan papasok 'yan just as we experienced with Alpha, Beta, Delta, among the variant of concerns," he said as the concern for the new variant increased.
He urged the public to continue observing health measures.
"Kinakailangan talaga pag-igtingin natin ang ating PDITR (Prevent, Detect, Isolate, Treat, and Reintegrate) strategy," Duque added.
However, Japan has a different plan. Instead of accepting the inevitable, it decided to ban foreigners from entering the country.
Prime Minister Fumio Kishida said the measure is needed to "avoid the worst-case scenario."
The ban will last for three weeks amid threats of omicron and will only be a "temporary measure until information about the Omicron variant becomes clear."
Netizens didn't like how Duque already accepted defeat instead of becoming more serious in preventing the entry of omicron.
Having a defeatist attitude means that you give up before you've even started, like the runner who is so convinced he's going to lose the race that he doesn't even bother to go to the starting line.

That's our COVID pandemic response story. pic.twitter.com/M73RV1dVKq

— Tony Leachon MD (@DrTonyLeachon) November 29, 2021
Anong balak nyo sir? Abangers na lang tayo?

— #DefendUP (@charmiaj12) November 29, 2021
https://twitter.com/sefxxiii/status/1465396706502066179?s=20
People are already expecting that the government would mandate face shields again. Interior Secretary Eduardo Año earlier said that the face shield policy would be implemented once the variant is detected in the country.
Kya wg puro faceshield ang iniisip nyo..

— Li (@Liyeoj) November 29, 2021
Maybe focus more on ways that Omicron WON'T get to our shores instead of statistically insignificant ways of preventing its local spread?

— Zephyr Zavala 🐉🐑 (@zephyr_zavala) November 29, 2021
Face shield curfew and checkpoint😭

— lian (@cheesecake1128) November 29, 2021
Naka-order na agad kayo? Balik negosyo?

— Yvette (@divinearcher) November 29, 2021