It's highly likely that Bongbong Marcos may continue running for the presidency despite facing a disqualification case.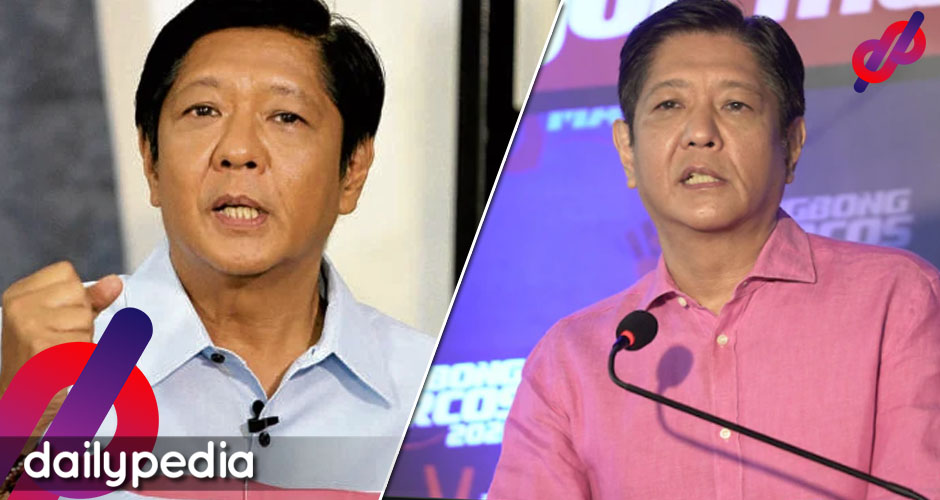 Members of human rights and medical organizations recently filed a case against Marcos, who sought to have him disqualified from the presidential race, citing his failure to pay income tax returns.
In 1992, the Quezon City Regional Trial Court charged Marcos for violating Sections 45 and 50 of the Tax Code. He failed to file his income tax returns for 1982 to 1985 and pay proper income taxes for the said years.
According to Section 12 of the Omnibus Election Code, anyone running for any elective public position convicted by final judgment of "any offense for which he has been sentenced to a penalty of more than eighteen months or for a crime involving moral turpitude" shall be disqualified.
Section 255 of the Tax Code states that those convicted for failing to file tax returns or failing to pay proper taxes will be "punished by a fine of not less than ten thousand pesos (P10,000.00) and suffer imprisonment of not less than one (1) year but not more than ten (10) years."
Marcos was eventually convicted in 1995 and was imposed by the trial court of the following: "To serve imprisonment of three (3) years and pay a fine of P30,000.00 in Criminal Cases Nos. Q-91-24391 for failure to file an income tax return for the year 1985"; and (2) "To serve imprisonment of three (3) years and pay a fine of P30,000.00 in Criminal Case No. Q-91-24390 for failure to pay income tax for the year 1985."
The CA's decision stated: "FINDING (Marcos Jr.) guilty beyond reasonable doubt of violation of Section 45 of the NIRC for failure to file income tax returns for the taxable years 1982 to 1985 in Criminal Cases Nos. Q-91-24391, Q-93-29212, Q-93-29213, Q-93-29217."
Marcos was ordered to pay the required tax deficiencies, fines, and penalties. Luckily, the CA decided to just impose the dictator's son a fine without being jailed.
Marcos then withdrew his notice of appeal to the Supreme Court upon realizing that it would overturn the CA's decision not to have him imprisoned. Because the Solicitor General did not file an appeal, the Supreme Court granted Marcos' withdrawal.
Since Marcos never served jail time, he cannot be disqualified because he was sentenced to imprisonment for more than 18 months. However, his failure to income tax returns from 1982 to 1985 can be considered moral turpitude.
Only the Commission on Elections and the Supreme Court can determine whether Marcos can be disqualified due to conviction of a crime involving moral turpitude.
During a radio interview last week, Marcos said his camp would address the petition.
"Sasagutin na lang namin ito pagdating… Siguro kasama na rin 'yan sa pulitika," Marcos said.
"Lalo na 'yung aming mga kalaban ay imbes na humarap sa eleksyon…kasi siguro natatakot sila sa numero, i-di disqualify na lang ako. Pero hindi ako natatakot, hindi ako aatras, patuloy ang lahat ng aking gagawin, hindi ako slide down." he added.
Meanwhile, the Comelec said that what happens to the petition will be made in December.
"There's probably going to be something around December," Jimenez told CNN Philippines.
"With five days to answer and three days to submit the memoranda, that's already one week [of November] gone. And then you have to talk about the schedule, so I'm estimating maybe late December [is the release of the verdict]," Jimenez added.
The former senator will also be facing more disqualification cases in the coming days. Two groups of civil society leaders and martial law survivors said they'd file separate petitions to prevent Marcos from becoming president, echoing the reasons of the first petition.