The now 16-year-old reality show has been sending its faithful viewers into 'kilig' frenzy with every romantic pair it creates.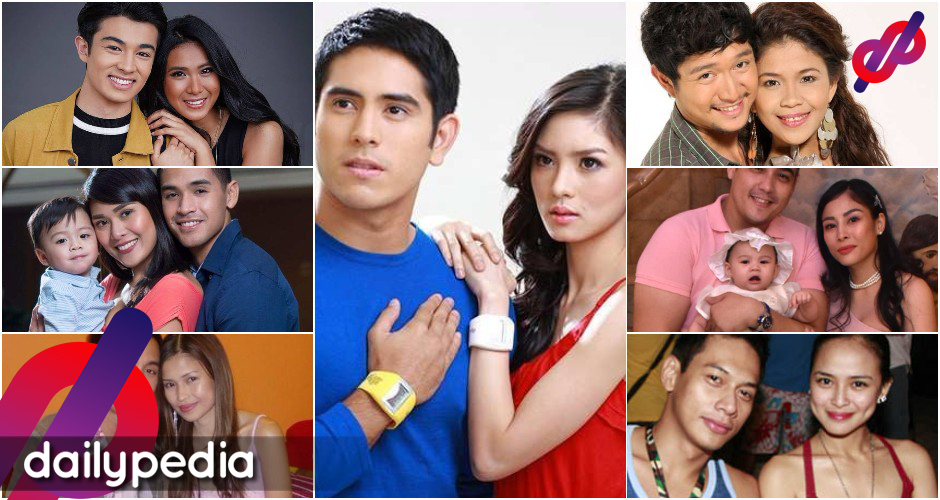 It's true that those who enter Big Brother's house mostly want to know about themselves, but more often than not, it's also where they meet their future sweethearts. Over the years, the Pinoy Big Brother house has become a convergence point for the next romantic pairs. While not too many of them ultimately end up being together, the moments they shared publicly as couples undoubtedly gave viewers reasons to believe and even fall in love.
The following are ten of those PBB pairs who became love couples in real life:
Melai Cantiveros and Jason Francisco.
Melai and Jason delighted many viewers when their hilarious love-hate relationship became the centerpiece of Pinoy Big Brother Double Up (2009). Not too many PBB love-teams formed inside the house continue in the outside world, but what Melai and Jason had done not only blossomed further when they left the house, they also ended up as real husband-and-wife.
Wendy Valdez and Bruce Quebral.
Wendy and Bruce's romance inside the house went on beyond their PBB stint. They tied the knot at a secret wedding in 20009, which they not officially admitted in public until Valdez confessed in a The Buzz interview that she and Bruce mutually decided to part ways. The two starred in the short-lived pre-primetime TV series Margarita.
Andrei Brouilette and Lou Yanong.
Andrei and Yanong were under the spotlight during their PBB stints. Aside from the hilarious and heartwarming tandem of 'Spirit Brothers', Yamyam Gucong and Fumiya Sankai, viewers were interested in the developing romance between Yanong and Brouilette. The pair eventually became officially together and went on being so until they both decided to part ways this year.
Kim Chiu and Gerald Anderson
Mccoy de Leon and Elisse Joson.
McCoy and Elisse, a.k.a. McLisse, recently became a viral item when they announced on PBB Kumunity Season 10 that they are now parents. The pair had delighted fans during their stay at the house, and faithful fans never stopped shipping them amid reports that the two had some fallout. Their recent announcement certainly warmed the viewers' hearts, as reflected by the overwhelmingly positive they got after delivering the news through the very same reality show that made them meet each other.
Tommy Esguerra and Miho Nashida.
Tommy and Miho are the top two finishers of Pinoy Big Brother 737, with the latter emerging as the Big Winner. Their romance started during their PBB season and continued when they exited the house. They became a couple officially but lasted for only one and a half years. It was revealed that Tommy initiated the break-up and said that it was inevitable given their polarizing differences.
JB Magsaysay and Say Alonzo.
JB and Say only became official when they exited the house. During their stay inside the PBB house, Say was more linked with Sam Milby, with whom she sang and recorded the original song 'Magmahal Muli'. Theirs is probably the most bitter post-PBB relationship, as Alonzo publicly declared disgust over falling in love with Magsaysay.
Wendy Tabusalla and Carlo Romero.
These PBB Unlimited housemates are veritable proof that there is still 'forever' for love teams and real-life couples formed inside the house. Like MeLason, Wendy and Carlo went on to live a married life and have a strong family.
Gee-Ann Abrahan and Mickey Perz.
There were barely any hints Gee-Ann and Mickey would end up being together, let alone marry each other, when they were inside Kuya's house. The PBB Season 2 housemates have been happily married for five years. They are now parents to two children.
Tom Rodriguez and Princess Manzon.
Rodriguez may have just recently tied the knot with the beautiful Kapuso actress, Carla Abellana, but back when he was still a PBB housemate, his love story with Princess Manzon also sent kilig shivers to their fans. The relationship was short-lived, but there is no doubt it made viewers believe they were meant for each other, even for just a while.
Kim Chiu and Gerald Anderson.
Kim and Gerald are undoubtedly two of the biggest stars to emerge from Pinoy Big Brother, and their love story is arguably one of the most celebrated and talked about. The two-star top-rated TV dramas and box-office movies and became among ABS-CBN's most bankable love teams. The two dated for a few years before calling it quits in 2010.
Which of these love teams and real-life PBB sweethearts made you swoon over? Did you think someone else should be on this list? Don't forget to share your thoughts in the comment section: