The Department of Health (DOH) was once again in the hot seat after the Commission on Audit (COA) found discrepancies in how the agency managed its Php67.32 billion fund to fund the country's fight against COVID-19.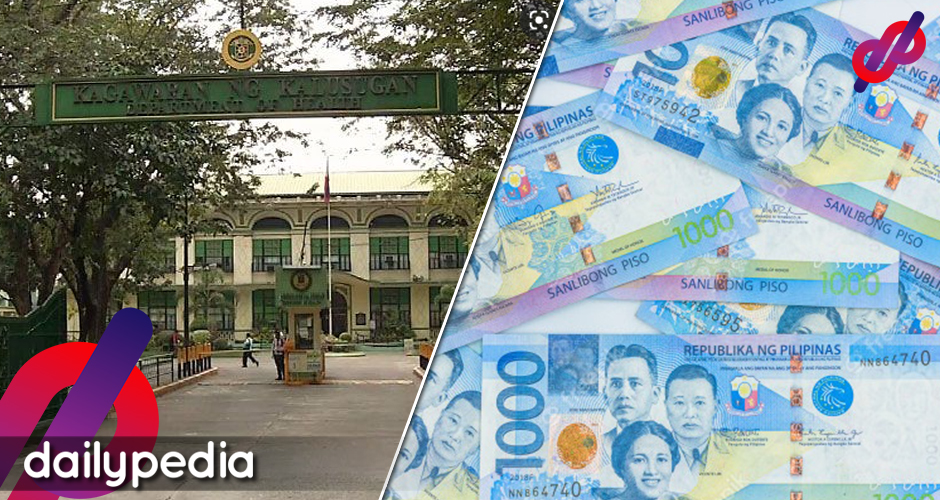 According to COA's annual report for DOH in 2020, deficiencies were about non-compliance with appropriate rules and regulations. Unfortunately, this led to DOH missing opportunities when it comes to controlling the pandemic.
"More importantly, the billions of pesos in the coffers of the DOH that have remained not obligated and disbursed at year-end is counter-beneficial to the Department's continuing efforts towards controlling the spread of COVID-19 through the provision of quality health service," COA said in its report.
"It can, thus, be said that these funds that remained idle as at year-end were not translated to much-needed health supplies, equipment, and services that could have benefited both the health workers and the general public during the critical times of the pandemic."
In response, Duque ordered some units of DOH to conduct an investigation and explain the discrepancies found while telling its heads and directors to plan their purchases carefully.
"We recommended that the Secretary of Health: a) Require the concerned operating units to submit written explanations on the deficiencies noted, evaluate the same and implement corrective actions when deemed necessary; b) Remind program directors and heads of operating units to, henceforth, conduct proper procurement planning and consider all factors in the use of medical equipment prior to actual purchase," said Duque.
On the other hand, netizens were disappointed and horrified about the news. Some said that the money could've been used to compensate the healthcare workers or help the severely sick properly, but the government allegedly insisted that there were no more funds.
Our health care workers could have been properly hired and compensated, we could have established centralized contact tracing, improved vaccine rollout, subsidized mass testing and given social support during lockdowns BUT WTF !!! WALA DAW TAYONG PERA #OustDuterteNow #DuqueResign https://t.co/wHMytaOiMK

— Leslie Faye Cando (@lesliekulot) August 11, 2021
Ang daming nagkakasakit. Ang daming namamatay. Tapos ito. https://t.co/11rBZaQwYG

— Kristoffer Pasion (@indiohistorian) August 11, 2021
Another cried for the citizens who struggled and accused the administration of wasting the money.
Mga halimaw kayo. Habang naghihikahos ang mamamayan, at kapus na kapos sa pangangailangan at kagamitan ang healthcare workers at mga pagamutan, winawaldas ang pera ng bayan. https://t.co/HI1hWfRbdr

— Benok (@benok_castillo) August 11, 2021
The others claimed that the money was being used for the campaign funds of those participating in the 2022 elections.
Nasan ang 67 BILLION PESOS?

Hmmm…nako sobrang mahal pa man ng kampanya sa elections. https://t.co/F4V3y4UKuT

— Justin Dizon (@iamjustindizon) August 11, 2021
Tony Leachon accused the DOH of "dodging" all the congress and senate hearings regarding the funds.
I N E P T I T U D E. 😔

DOH : the untouchables. They have dodged all congress and senate hearings.
No accountability. https://t.co/GtJQqw3oL6

— Tony Leachon MD (@DrTonyLeachon) August 11, 2021
However, he then shifted the blame to its leader.
The trouble with DOH is simply and squarely a failure of leadership.

The DOH problem is the unwillingness or inability of its leaders to rise to the responsibility and accountability.
The people are suffering.

How long can we endure this mediocrity and ineptitude ? https://t.co/NraI6mIHfQ

— Tony Leachon MD (@DrTonyLeachon) August 11, 2021
People are asking for President Duterte's accountability, saying that there have been many times that he was encouraged to fire Duque but he refused to do so.
Duterte should also be held accountable for this bec 3 times he was asked to sack Duque. He always resisted and even praised Duque. https://t.co/s1yf2WqYrV

— Raissa Robles (@raissawriter) August 11, 2021
Reporters MJ Felipe and Jeff Canoy also expressed their shock regarding the number of funds involved in the issue.
Wow. 67 BILLION???? 😮 Grabe na to. https://t.co/Y1p6z0Irn5

— MJ Felipe (@mjfelipe) August 11, 2021
I mean https://t.co/uoRVD4h6tC

— Jeff Canoy (@jeffcanoy) August 11, 2021
Someone pointed out Senator Manny Pacquiao's allegations against the administration. In July, Pacquiao hinted about the alleged ongoing corruption in the state agencies. He added that there were Php10.4 billion Social Amelioration Program funds that suddenly went missing, leading to the failure to aid 1.3 million beneficiaries.
The Palace denied Pacquiao's claims and said that facts do not support it.
DOH has been involved in a previous issue regarding the alleged corruption inside the Philippine Health Insurance Corporation (PhilHealth).