Miss Tourism World Intercontinental 2019 Francesca Taruc had netizens say "Sana all!" after she published an appreciation post dedicated to her boyfriend, Christian Luis Singson.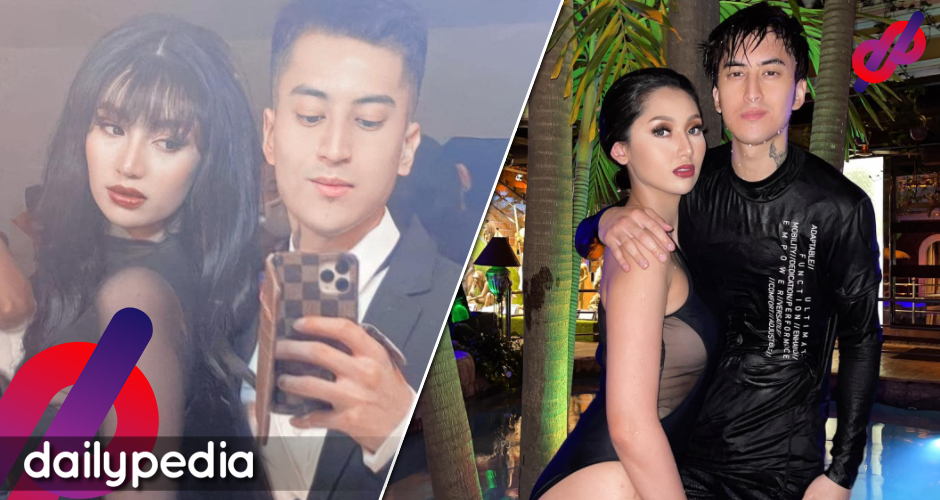 It was hearts all over Francesca's post as she started by thanking her boyfriend for being so supportive and understanding despite her busy schedule.
"Even though sometimes I get so busy with my work, you never failed to understand and help me. You were always there to comfort me whenever I am doubting myself, you believed in me," the beauty queen wrote in her post that now has more than 1,500 shares on Facebook.
She also pointed out that Christian even tattooed her name on his chest to prove how sincere he is when it comes to her.
"You even tattooed my name on your chest because that's how sure you are that I am the one"
She added how he would always take care of her whenever she's tired from training and make her look forward to work as she knows her boyfriend will be the one she's with before and after.
"Nung sinundo mo ko from my work last 2019."
Francesca even joked about how he was quite mischievous before but pointed out how she's glad that he's willing to change that.
It's not only her girlfriend she's treating well but also the people around her, including her family, whom he can be seen having a prayer with before a meal
And her friends during gatherings.
Even her pet piglet, Mr. Peps, gets some love from Christian.
Francesca also thanked her boyfriend's family for loving her and her family.
Here are more moments of the couple Francesca has shared on both her Facebook and Instagram accounts.
The two were by each other's side in intimate moments like when the beauty queen visited her dad before a competition.
When Francesca said that her boyfriend was as supportive as he is, she's not kidding because he was also with her when she's campaigning for mental health awareness.
Christian wasn't the only one full of surprises as the two snapped a selfie after Francesca prepared a birthday surprise for her lover.
And she's also supportive of the things he's passionate about, like basketball.
But before all of these sweet moments, of course, the two went through the courtship stage. Here's Christian posing for a photo with his soon-to-be girlfriend's Colourette ad.
Even when she was just working for Chooks-to-Go, he was already by her side.
Here's another photo of the two during Sinulog.
More power to this cute couple!
"Please know that appreciate all your efforts & all that you are. I love you, Christian Singson," Francesca stated.
Christian replied to her on Instagram and said, "I love you with all of me, Francesca Taruc. You're welcome and also thank YOU for being there in my hardest times."
He added how he's glad that she saw his efforts to keep her happy even when dealing with personal hardships like anxiety and depression due to the pandemic.
"We both took care of each other in our own little ways," Christian wrote before saying how he salutes their relationship and his girlfriend, not just as a partner but also as a friend and lover.
"Now, let's aim for our goals and dreams. Together we are stronger, and we will conquer all!"
Christian is the youngest son of Narvacan, Ilocos Sur Mayor Chavit Singson.