The Palace blamed Vice President Leni Robredo for what she experienced under the Duterte administration while saying that she even rejected a Cabinet post offered to her so that she can lead the opposition.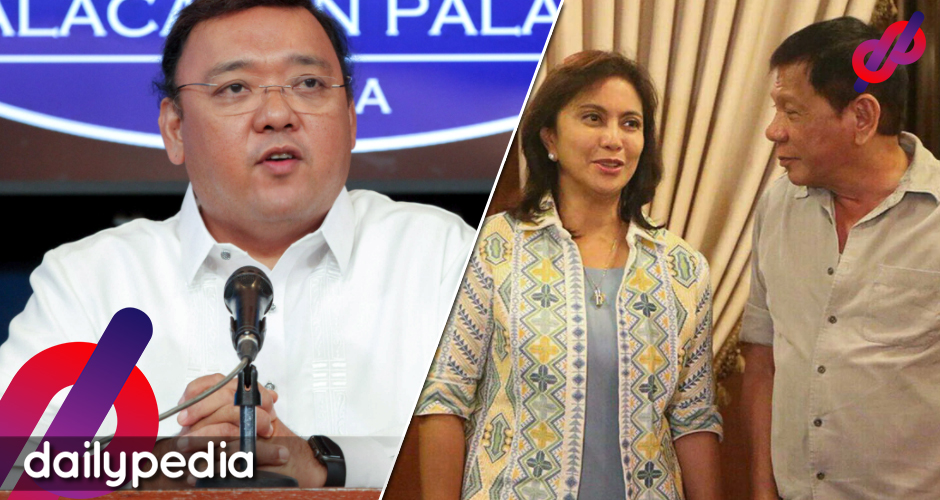 In his interview with GMA Network's Unang Balita, Presidential Spokesperson Harry Roque said that it's the "fate" of the current Vice President, but it will all change if President Rodrigo Duterte takes the place.
"Talagang tayo ang tumatahak ng ating tadhana. Ganyan ang tadhana ng pinili ni Vice President Robredo. Iba ang magiging tadhana [ni Pres. Duterte] kung siya ay magiging Vice President," said Roque.
This was in response to Robredo's statement saying how she wishes that Duterte's experiences will be different from hers if he wins as Vice President in 2022.
Roque then accused Robredo of becoming an "ornament" in the government as she didn't accept the Cabinet post given to her by the President and chose to lead the opposition instead.
"Binigyan po ng Cabinet post si Vice President Robredo as housing czar pero siya po ang namili na maging leader ng oposisyon kaya naging palamuti po siya sa limang taon."
Netizens then reacted to Roque's statement saying how Duterte's fate will be different but they shouldn't be too confident about it.
Iba talaga magiging destiny nya,wag mo ng palakasin pa ang loob ng pwehsident mo. https://t.co/6yxWhHllpe

— Victor Capili (@mang_kanor89) July 21, 2021
Another said that the current President won't even have the destiny to carve as he'll be jailed.
https://twitter.com/kwishhha/status/1417708398976458752
Many also accused the current administration of "bullying" the Vice President.
https://twitter.com/jc_solita/status/1417703798789709824
so yung mga pambabastos at pang bubully nyo sa VP.. kasalanan ng Tadhana? hahaha.. kaloko!.. kahit kailan.. wala talagang accountability.. https://t.co/Wsmy19Hba8

— #RaStroSixthYear (@ynallim) July 21, 2021
Others called out Roque for allegedly lying about Robredo's decisions as her spokesperson, lawyer Barry Gutierrez, uploaded a receipt of the text from former Cabinet Secretary Leoncio Evasco Jr. stating that Duterte wanted Robredo to "desist from attending all Cabinet meetings starting [December 5, 2016]."
The text message then became the reason why Robredo quit her post as housing czar.
https://twitter.com/_hchino/status/1417747915305455616
"Ayoko na sanang patulan pero sobrang sinungaling eh," Gutierrez wrote in his tweet.
Ayoko na sanang patulan pero sobrang sinungaling eh. "Pinili" daw ni VP Leni na umalis sa Gabinete para maging lider ng oposisyon. Hay naku, magsisinungaling na lang andali pang hulihin. Resibo: pic.twitter.com/HlqGxnhvDw

— Barry Gutierrez (@barrygutierrez3) July 21, 2021
Some said that Roque was actually the one who forgot about what happened in the past.
Masyado ka naman atang makakalimutin, Roque. Remember, VP Leni was forced to resign because she was asked to "DESIST FROM ATTENDING ALL CABINET MEETINGS.." Wag nyong baliktarin ang kwento. https://t.co/9sB1FYmauW pic.twitter.com/9jv2eDTxMu

— ricci (@ricci_richy) July 21, 2021
Another flexed one of Robredo's projects "while leading the opposition."
joke's on you dumdum. she built houses WHILE leading the opposition https://t.co/6K0SwOG1zv pic.twitter.com/hftBRTD7QT

— Anj (@anjpessumal) July 21, 2021
Roque has yet to comment on Gutierrez's tweet as of writing.