Niña Jose-Quiambao revealed that she saw Mama Mary after she accidentally burned herself a year ago.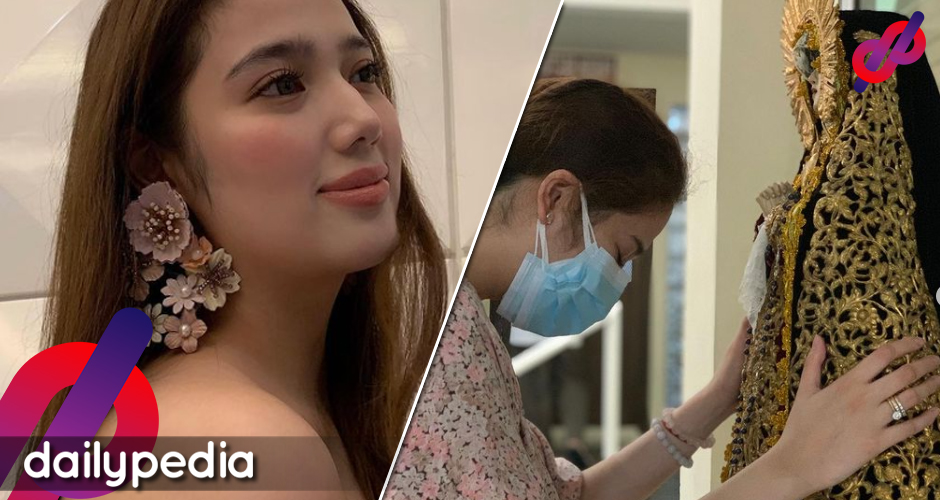 The former Pinoy Big Brother housemate suffered from 2nd-degree burns after she experienced a suob accident while self-medicating. In an Instagram post, she narrated the incident and said that she was paranoid about her health and decided to self-medicate.
About 11 pm that night, while she was doing suob for her allergies, the pail of steaming water fell on her. Shocked as she was, she didn't stand or cry right away.
"Very funny too because I was supposed to give birth that month if I did not suffer a miscarriage. Duon pa talaga nangyari in the private area," she wrote.
It turns out that she suffered from second-degree burns along her thighs, butt, and in parts of her private area.
She was in immense pain for two months, and she had to take painkillers to ease what she felt.
"This one I couldn't take. I had to be under painkillers, and the pinaka-extreme one na dextrose.. the meds and the cream and the bandaid thing was super painful too because it sucks out the wounds and the burns, haha raw flesh talaga."
She then shared the miracle that happened. Nina claimed that she saw Mama Mary a day after her accident.
"Mama Mary appeared to me, and she said, 'do not be afraid. I am Our Lady of Sorrows… visit me at 3 pm."
Nina admitted that at that time, she was not a devotee, but she followed Mama Mary's orders and went to the nearest Our Lady of Sorrows Parish. When she arrived, church bells were ringing.
"It was amazing lang because I guess all the sufferings and pain we have in life is useful too, as sacrifices for others."
The 32-year-old first entered the showbiz industry after becoming a competitor in Pinoy Big Brother: Teen Edition 1 in 2006. After her reality show stint, she appeared in several shows such as Da Adventures of Pedro Penuko, My Girl, and Nagsimula sa Puso.
In 2017, she married Bayambang, Pangasinan Mayor Cezar Quiambao defended her decision to marry a politician who is 33 years older than her.
"Of course, you have to be at the right age in making decisions but in general, love is beyond age, color, and many other things," she shared on Facebook.
Nina and Cezar have one son together.