The new TikTok trend suggesting that taking a COVID-19 vaccine shot causes a magnetic reaction is entirely fake.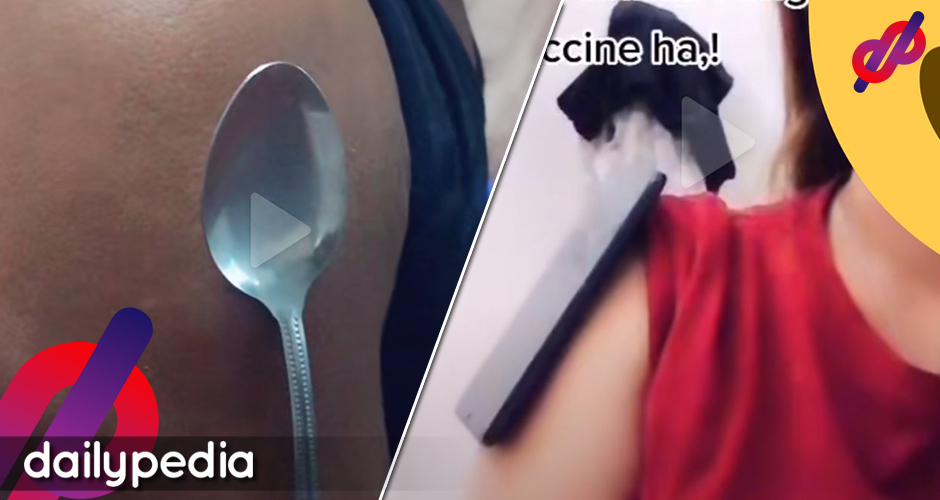 These videos show how metal objects such as utensils and coins attach to an arm of a person who just got inoculated against the coronavirus.
Arshie Larga, a pharmacist, is surprised at how many people still believe the nonsense.
Naloloko na ako sa mga taong ganito🤯
Dati piso ngayon naman kutsara at cellphone naman ang "dumidikit daw" sa braso nila after getting the vaccine🥲

Again, wala pong lamang magnet ang mga covid vaccine. Baka lagkit ng katawan lang po yan kaya dumidikit sa braso😉 pic.twitter.com/AkTAISfVjs

— Arshie Larga (@Arshiethromycin) July 13, 2021
In a video, he explains why the videos could be staged. He said that vaccines might contain magnetic metals, but the amount is so little that causing a magnetic reaction is impossible.
And the probable reason why objects stick is because of the adhesive from bandaids.
Hindi po totoo na nagiging sanhi ang COVID vaccines para dumikit ang magnet sa braso💪🏼🧲 pic.twitter.com/ZgIfWUYSN9

— Arshie Larga (@Arshiethromycin) June 19, 2021
The AstraZeneca and Sputnik V vaccines are the only vaccines in the Philippines that contain magnetic metals such as magnesium.
Health experts have also admitted that vaccines contain metal, but dosages are too small to be bizarre.