Senator Nancy Binay never fails to stir things up every time an incumbent President holds a State of the Nation Address (SONA).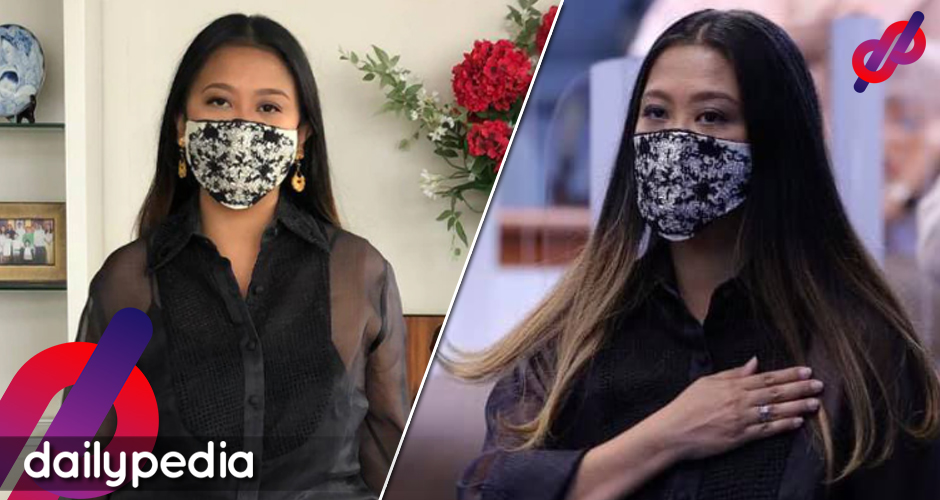 Her outfits at SONAs have always ended up in the trending topics online.
In 2018, she "matched the carpet" by wearing a light blue Filipiniana designed by Randy Ortiz. Five years earlier, she got ridiculed for wearing something that people likened to a hot-air balloon before former late President Noynoy Aquino could deliver his speech.
However, in President Rodrigo Duterte's last SONA, Binay received more positive reviews.
Photos showed the legislator wearing white sandals and a black barong with feminine touches.
She also wore a fashionable black and white face mask with her hair down.
Netizens then commented "Cardi Binay," a joke in reference to American rapper Cardi B.
Some called it a "glow up" amid the pandemic.
https://twitter.com/CallMe_Mond/status/1419670786319687688?s=20
https://twitter.com/BRYupayts/status/1419631880970792963?s=20
Go Madam Nancy Binay!!!

Love the hair and entire look!!! https://t.co/Da7uc5UrqW

— Drave (@Drave36599229) July 27, 2021
https://twitter.com/MingMongg/status/1419986018715901964?s=20
https://twitter.com/liwanagsadlyn/status/1419987499166801922?s=20
https://twitter.com/marortoll/status/1419982074522468353?s=20
NANCY BINAY'S NO LONGER A BALIKTAD HOT AIR BALLOON, SHE'S NOW JUST HOT HAHAHHAHAHAHAHHAHAHAHAHHAHAHAHAHAGSHDKSLLAAJDK jkjkjk https://t.co/12qYF7W55P

— ailaliu (@ailaykliu) July 27, 2021
A higher position isn't really something Binay seeks as she progresses in politics, the senator told CNN Philippines earlier.