Several Kapamilya employees and supporters aired out their disappointment towards former homegrown Kapamilya actress Bea Alonzo's sudden network transfer to GMA Network.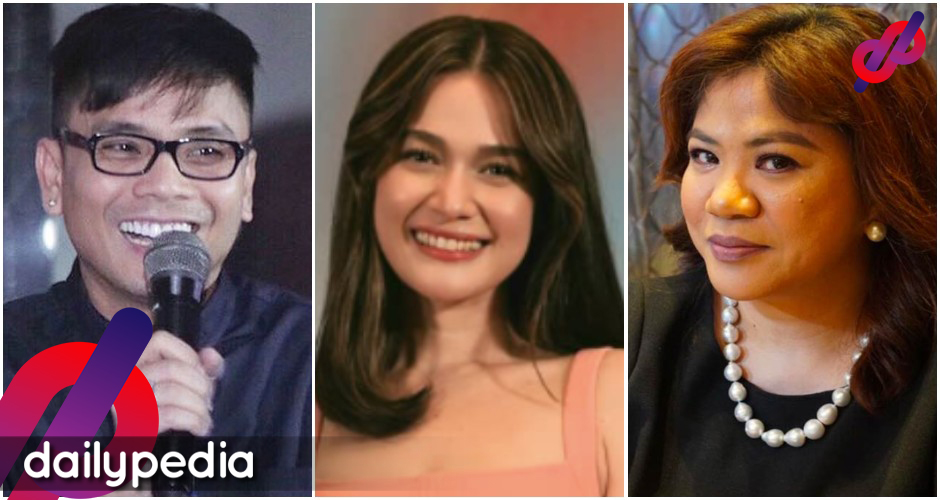 Alonzo was announced to be the newest addition to the Kapuso network's talent roaster and signed her contract on July 1 at the EDSA Shangri-La Manila.
"I even screamed [after the contract signing]," she admitted.
"I felt really happy because 10 years ago, it never occurred to me [that] this could ever happen. I feel so good and very empowered, and I really feel this [development] came at the right time."
While Alonzo was proud of her decision, ABS-CBN staff threw shade towards the actress, saying that despite hardships, they never turned their backs on the network.
Vaughn Hautea, who is the Advertising and Promo Head of ABS-CBN, tweeted about his loyalty to those whom he treats as family.
Basta ako, sa panahong nagkasakit ang tatay ko, na-ospital ang nanay ko, nangailangan ang mga kapatid ko, hindi ako umalis sa tabi ng mga kapamilya ko.

— Vaughn Hautea (@vaughnic) June 30, 2021
Kapamilya writer Gerrome Esguerra described the grand welcoming of Alonzo as a four-part setup.
https://twitter.com/gerromeesguerra/status/1410511034201243652
ABS-CBN executive Ethel Espiritu described Alonzo as "inconsiderate" and "ingrate" for transferring networks despite "unfinished business" with ABS-CBN.
The actress was allegedly part of a TV series with the network in 2020 but backed out. The show was then scrapped.
Iba-iba kasi ang kuwento ng mga lumilipat. Yung iba maiintindihan mo talaga. Pero kung ikaw, me iniwang "unfinished business" inofferen ka pa BUT you still chose otherwise, turnoff talaga. Unless me very valid reason siya. BUT, otherwise? INCONSIDERATE. Sabi ng iba? INGRATO.

— ethelMEspiritu (@EthelMEspiritu) July 1, 2021
ABS-CBN Films Advertising and Promotions Head, Mico del Rosario also tweeted that one should just do good.
galingan nalang.

— Mico del Rosario (@micodelrosario) June 30, 2021
Director Erick Salud also said something about Alonzo's transfer. He questioned as to why she suddenly jumped ship as when she has a series filmed to promote.
"So ayun nga. Lumipat nga ang isang aktres. Bakit kaya? Eh may project si na nasimulan at napromote na prior pandemic. Tapos say niya, 'di pa siya ready magshooting. Ayun pala lilipat. AAAARTE!!! Naghihirap ba siya? Eh may big farm nga. Kaloka siya!!!" he wrote on his Twitter account.
Vanessa Valdez, who is the creative director of ABS-CBN Films shared an Instagram story revealing her disappointment with GMA News.
https://twitter.com/OfficialKpex/status/1410450147171999744
Veteran broadcaster Karen Davila defended Alonzo by saying to consider people's feelings and stories and to not judge right away.
Let us be slow in casting judgment over a person's decision to leave.

Hindi po natin alam ang buong kuwento. Lahat naman po tayo kailangang magtrabaho.

Maliit po ang industriya. Bilog po ang mundo. Magkikita kita rin tayo.

All will work out in God's time.

— Karen Davila (@iamkarendavila) July 1, 2021
ABS-CBN screenwriter Hyro Aguinaldo expressed his loyalty saying that love was the reason behind his decision to stay.
I actually made that dream come true seven years ago. But since this is already my reality, every day is an attempt to make this choice count. When I look back, how I created those dreams and what it really meant for my life, sometimes it feels as if it is no longer making sense.

— Hyro P. Aguinaldo (@heyrow) July 1, 2021
Alonzo said that the decision to transfer came just at the right time.
"I was offered to do teleserye and offered a network contract by GMA. And at that point, it felt like it was the right thing to do and it came at the right time. And it felt good."
She was welcomed by several videos from Kapuso stars saying how excited they are with working with her and seeing her more often in the future.
Regarding her future plans, she said, "Meron na 'kong teleserye na gagawin pero hahayaan ko na lang ang GMA mag-disclose kung ano 'yon because I think hindi ko pa siya pwede sabihin."