Senator Manny Pacquiao expressed his frustration regarding the frequent congressional as he claims that nothing happens after.
"Ang problema panay hearing lang tayo, walang nangyayari," the Senator stated on June 2.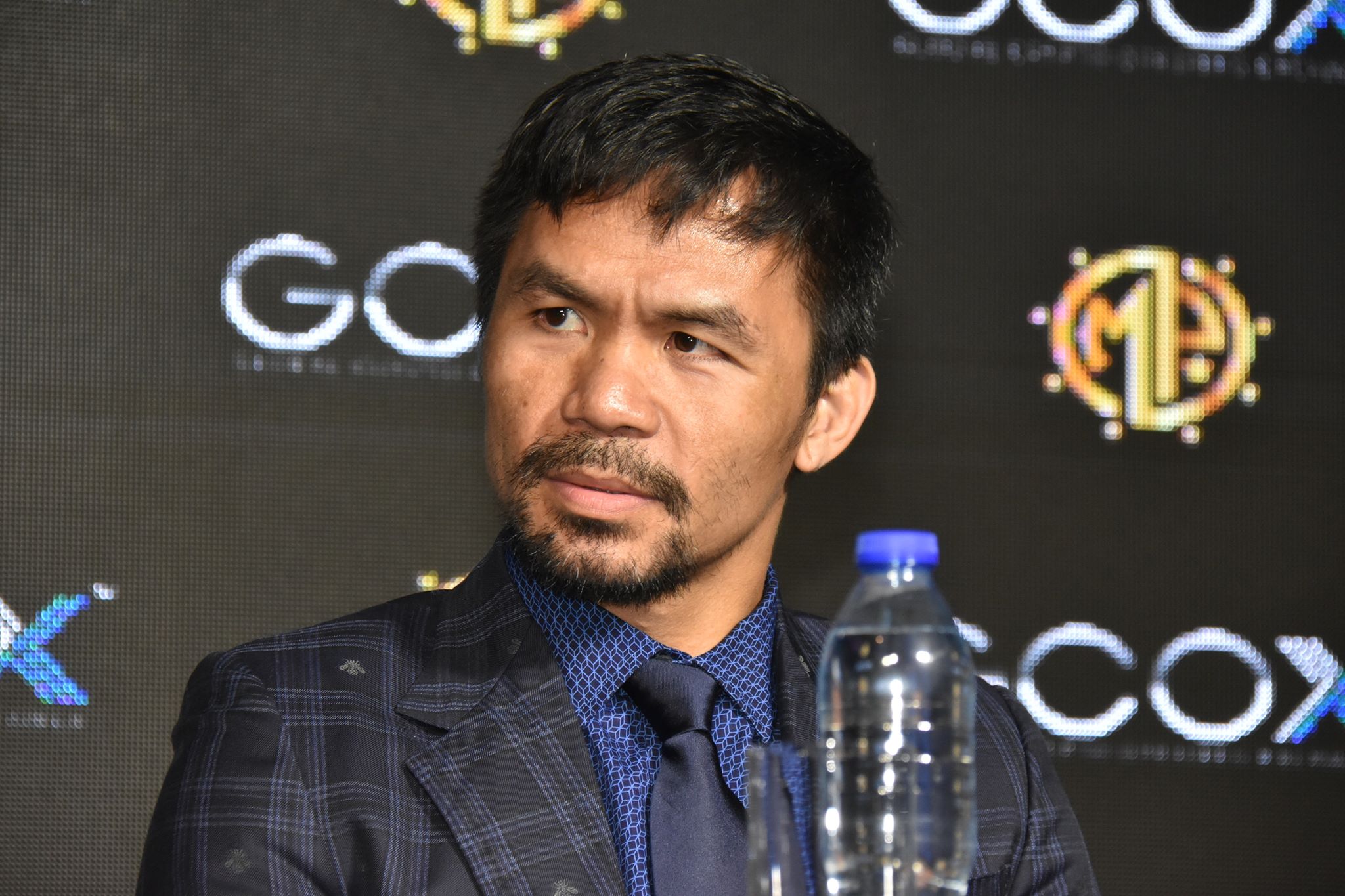 He expressed his dismay over the Department of Energy and slammed Secretary Alfonso Cusi over the power interruptions in Luzon despite his earlier assurance that there won't be any power interruptions in the country.
Senator Koko Pimentel that there would be a need for another hearing for the issue regarding power supply.
"At saka siguro magtanong na tayo ng pointed at mahihirap na question sa hearing na 'yun na talagang demanding accurate answers and reminding the person who's answering that you' are recorded and we are remembering the word that you're saying," Pimentel said.
Pacquiao admitted that he's fed up with all the hearings which lead to nothing.
"Sa totoo lang, napupuno talaga ako. Ayaw ko 'yung mag-uusap tayo dito tapos pagkatapos ng hearing, lilipas na lang 'yung taon, ilang taong lumipas 'yung pinag-usapan na solution hindi man lang ginagawa."
He added that there's no change after there's no action done and that's the main problem.
Netizens then slammed him, mentioning that those are "big words" from an absentee politician.
In 2019, Pacquiao was recorded as Senate's top absentee, recording 12 absences in one year. There have been 61 plenary sessions from July 2018 to June 2019. Pacquiao attended only 49 times and within that, twice he turned up after the roll call has been made.
In 2020, the boxer-turned-politician's records improved as he responded to the roll call 57 times, missed the roll call five times, had two absences, and had two excused days for being sick.
A netizen pointed out the Senator's "obvious" change of prioritization and claimed that it's because of the upcoming elections.
"Have you ever passed any bills?" Twitter user David asked.
Masyadong halata at bigla shift gear? Just because 2022 is just around the corner. It's been 5yrs! Have you ever passed any bills? Your not only a senator but a professional absentee so we don't expect much from you.

— david (@onyoichiko) June 2, 2021
Someone also asked for a solution from Pacquiao.
https://twitter.com/velvetargaryen/status/1400636990060515328
For the upcoming elections, a netizen reminded people to vote for those who "mastered in law."
again, elect those who mastered in law this 2022. https://t.co/zXaXFJh9pX

— paul raful (@paulraful) June 4, 2021
"You're one to talk, you absentee piece of sh*t."
Fuck you, Manny Pacquiao.
You're one to talk, you absentee piece of shit.

What fuckin business do you have being a senator anyway.

Fuck you and your bullshit statement you cocksucker. https://t.co/JecGDkNIDg

— Carl (@MadCarlin) June 3, 2021
A Twitter used encouraged the senator to just give up his position.
then resign, mary https://t.co/icuhbegP95

— destmond #OUSTDUTERTE (@desdesdest) June 3, 2021
It was mentioned that a job of a legislator is to attend hearings and make laws, not execute them.
You're literally a legislator. Your job is to hear shit and make laws. You're not there to execute laws.

In fact, your hearings are there in aid of legislation.

Tatakbo takbo, di alam ang job description. Napakabobo pota. https://t.co/8P8xA4QOqs

— the one they call aid (@idqxv) June 3, 2021
Nasa job description mo yon I guess? https://t.co/yPD2JRZ0vS

— AJ (@AJFTbld) June 3, 2021
According to the Official Gazette of the Philippines, Congress is responsible for making enabling laws and amend or change the constitution itself.
Another netizen acknowledged Pacquiao's point but also recalled the latter's attendance record.
he made a point BUT isn't it so ironic that this statement came from the same senator who is an absentee for more than half of his political career???? hskshshs napaghahalataang nagmamagaling dahil malapit na yung election https://t.co/qqipn2PP7N

— sieger (@cliffpinera) June 3, 2021
In a statement in March 2021, Pacquiao questioned why his record as a top absentee is suddenly being thrown against him. He added that he knows that he has an almost perfect record during the 18th Congress.
"Ang pagkakaalam ko po ay wala po akong halos pagliban sa aking trabaho sa Senado ngayong 18th Congress or to be specific, apat lang po ang aking nalalaman na pagliban. Mayroon po akong pagliban sa pagpasok noong ako'y congressman pa, bakit naman ngayon ito ay ibinabato pa sa akin?"
It was after retired Senior Associate Justice Antonio Carpio said that Pacquiao lacks the competence to lead the country as seen in his absences in Congress and now as a senator.