Young singer-songwriter SAB talked about the people who got her into music and her journey through being a Star Magic artist.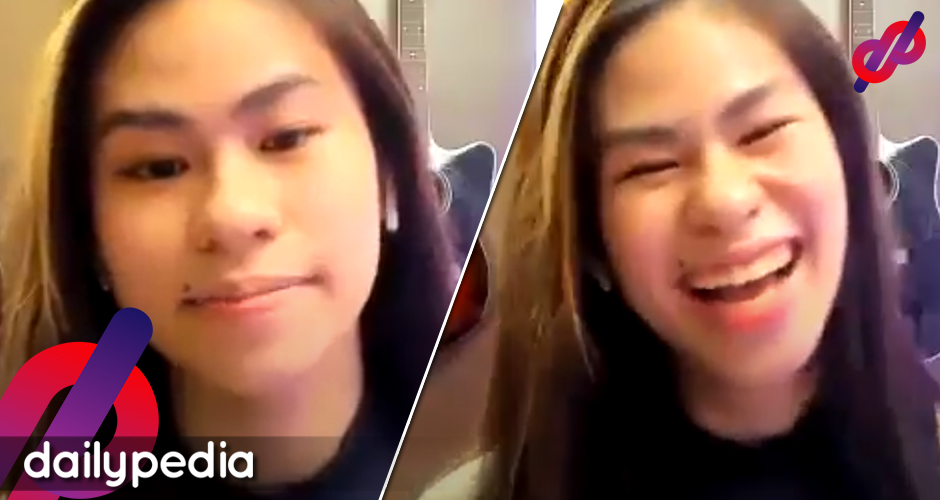 In an interview with RAWR Nation, she revealed that her family members are definitely not strangers to music. In fact, her mom, dad, and brother can all play at least one musical instrument.
"Growing up, a lot of my family (members) were definitely musically inclined. So I had that going for me. My mom, she'd play piano, and then usually whatever song I ask, she'd be able to play it because of (her) perfect pitch. I've very happy about that," she gladly shared.
"My brother and my dad also play guitar."
The music eventually became a bonding moment, especially when her parents gain the free time to jam with their kids.
"We do a lot of jamming (sessions) in the house during the weekends when my parents are done with work."
When asked about some of her first memories with music, she named 'Baby' by Justin Bieber as her first song ever as she remembered that she sang it one time with her brother.
"Aside from the nursery rhymes, I really remember singing Baby by Justin Bieber. Nung birthday po ata ng lolo ko, I sang it and then my brother was rapping. It was very funny."
The singer-songwriter also revealed that she has had specific preferences regarding the musical genre she listens to before, but as she gained the time to explore during the pandemic, she has had the chance to listen to the other genres she was curious about.
"Some of my music are the same naman. A lot of acoustic, ballad, emotional type (songs), but definitely now, especially during the pandemic, I've had a lot of time listening to other types of music to expand my range as a songwriter."
From soft rock to K-Pop, SAB is now in the process of discovering more music that can help her improve her songwriting skills.
"Now I also listen to a lot of alternative pop and sometimes also soft rock. Rap also!" she exclaimed.
"Recently I've been trying to listen to rap and also K-Pop now."
SAB never had the plans to enter the entertainment industry as she always had the mindset that it was for those who have been into it since young. This is why her entire journey to finally becoming a signed artist was unexpected.
"It's a very funny story, actually, because I never intended to get into the industry. It wasn't something that I thought about. I was always like 'Oh! That's meant for other people who are very much into the industry already (even) at a young age. Maybe I'm a bit late na so it's okay kung hindi.'"
The doors finally opened when a video of her singing was uploaded by her godfather on Facebook.
"Siyempre Filipino families, we like to do kantahan especially on the weekends and during family reunions. Eh yung ninong ko po, he posted a video of me singing on Facebook. And then Sir Roxy (Liquigan), head of Star Music, he saw it and asked my parents to make me audition."
SAB wasn't able to grab the opportunity right away as her parents weren't sure about it the first time.
"Initially po, they said no because I was 14 and they were like 'You're too young. (We) don't know if this is the best for you.' And then I was okay (with it) because I respected naman their decision."
But a year later, Star Music reached out once again and this time, her parents finally gave her the go signal.
"It (all) worked out," she proudly said.
"After a year, he asked again and then they were 'You know what? Go lang.' As in a week of auditions po. I just went to ABS-CBN, I was the last person in the room, I was from school. I played my song She, my debut song as my audition piece. I guess they liked my because Star Music accepted me."
What's next for SAB? She said for this year, she's really looking forward to the release of her very own EP (extended play).
"Maybe in the next few months, maybe a lot nearer than a few months."
SAB is the artist behind the songs 'She', 'Dancing in the Dark', 'Always Stay The Same', and the song included in Click, Like, Share's soundtrack, 'Cancelledt'.