Presidential Spokesperson Harry Roque stated that President Rodrigo Duterte shrugged off the International Criminal Court's (ICC) request for a full investigation on extrajudicial killings; as linked to the Government's war-on-drugs campaign.
Allegedly, the sources and the pieces of evidence stated are hearsay.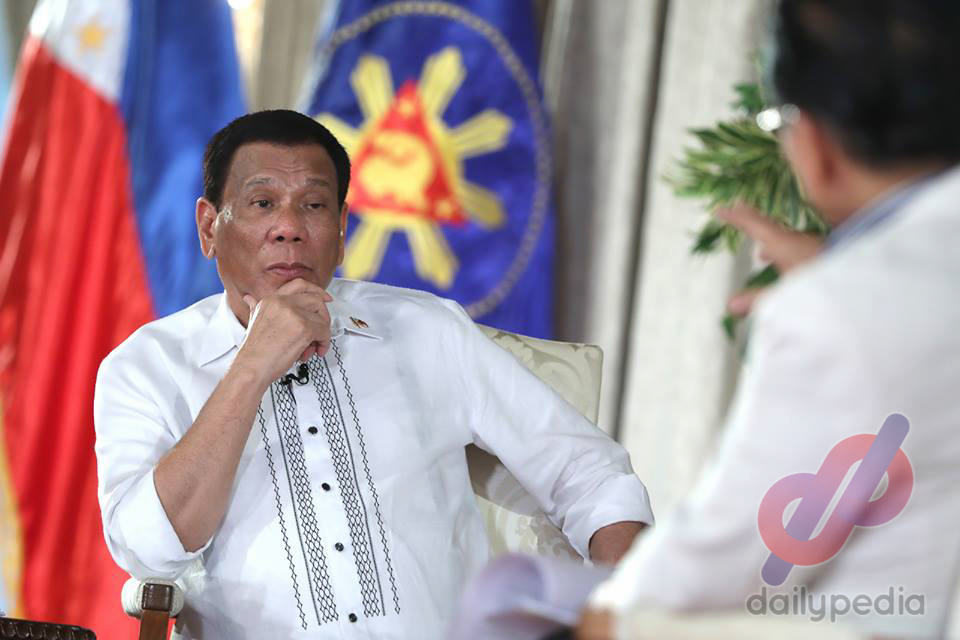 Roque shared that he sent a copy of ICC's former chief prosecutor Fatou Bensouda to President Duterte, but the latter didn't think of it as a big deal.
"You know, he shrugged it off," said Roque during a press briefing.
He then added that they saw the whole thing and calmed down after they saw the citations of the report as it is just hearsay and it won't stand in court.
"After we saw the 52-page decision, knowing that they were citing Rappler and ABS-CBN and Inquirer, we calmed down a bit because, in law, all these newspaper accounts are mere hearsay," he explained.
"And since you need the judicial authorization to proceed with an investigation, lawyers know that you cannot start any proceedings on the basis of hearsay evidence. So, we are confident. Even if it proceeds to … an investigation, what I'm saying is that its sources all come from the media and leftist groups, so it would not stand because there is also a stage in the ICC called a confirmation of charges."
A netizen reacted by saying that the reason why ABS-CBN, Rappler, and Inquirer were the ones cited in the report is based on several reasons. The first one being the President does not want to cooperate in the first place.
Bakit daw ABSCBN/Rappler/Inquirer ang basis sa ICC report?

1st, ayaw nyo magcooperate sa prelim investigation. 2nd, nagsubmit ba ang PNP ng report sa ICC? 3rd, binantaan nyo ng kulong si Bensouda kapag pumunta sa PH.

Lastly, ano gusto nyo, Mocha Uson Blog ang gawing reference?

— Ogie Rosa (@ogie_rosa) June 18, 2021
"Daily reminder na may araw din kayo," a twitter user wrote.
Woke up to ICC's request to investigate Duterte's crimes against HUMANITY.

daily reminder na may araw din kayo.

— Maria Sol Taule (@soltaule) June 14, 2021
Another netizen assumed that Duterte has been having an awful night's sleep as he is being hunted by the ICC and the presence of Vice President Leni Robredo.
Duterte must be experiencing a nightmare after nightmare. The mere thought abt ICC must be giving him the tantrums he'd never dreamed. But what is haunting him the most is the undeniable growing presence of @lenirobredo who will expose the hypocrisy & shamelessness of his reign.

— jed q cepe (@jedqcepe) June 18, 2021
Someone pointed out the silence from other officials despite the ICC's request to investigate the President.
Some call it a baby step toward accountability, but the silence among governors and mayors "is quite telling"

What do Mindanaoans think about ICC prosecutor's move vs Duterte? https://t.co/yIbqWY3PXo

— ᥲժᕪᶩ (@m_adelie) June 18, 2021
Senator Leila de Lima fired back. She said that the claims on the evidence are "hearsay"–is proof that the Palace remains defensive when it comes to Duterte.
Tinabla ni Sen. Leila de Lima ang sinabi ni Presidential Spokesperson Harry Roque na "hearsay" lang ang news articles na ebidensya ng ICC laban sa "war on drugs" ni Pres. Rodrigo Duterte.

RELATED VIDEO: https://t.co/xBYd9HawCb pic.twitter.com/lmZf9bPMCy

— News5 (@News5PH) June 18, 2021
However, others also reacted negatively to the ABS-CBN and Rappler being the sources for an ICC investigation.
ABS-CBN news + Rappler = ICC Investigation

WTF!

— Strength and Honor (@real_iamIsreal) June 17, 2021
Roque added that the ICC request is "no big deal" and they will allow the Department of Justice to do the job.
"So it's no big deal, and we will allow … the [Department of Justice] to do its job because that is really the obligation of the Philippine state: to investigate, prosecute and punish if need be."