Vice President Leni Robredo said that if the opposition hopes to defeat President Rodrigo Duterte's presidential candidate in the 2022 Presidential Elections, there should be only one bet from them.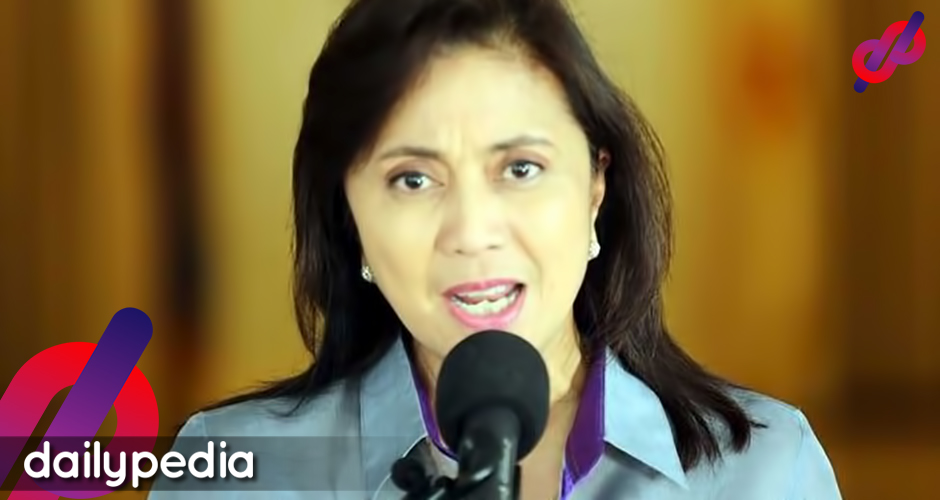 During a forum with Viewpoint, hosted by Barnaby Lo, Robredo asked "If it's not me, sino?" She stated that she has thought of the things at stake in the elections and what would happen if they don't unite.
"That would ensure that the next six years after 2022 medyo pareho pa rin sa kind of governance we're having now and gusto pa rin ba natin yun? So para sa akin, yung ang considerations," Robredo told Lo.
"Either ako yung magru-run, somebody else, pero ako I feel so strongly that isa lang."
On #Viewpoint moments ago…

Me: "So the major factor in deciding to run for president is if it's only you for opposition."

VP @lenirobredo: "YES. If it's not me, sino? If we don't unite, that would ensure next 6 years pareho pa din. So either ako or somebody else but isa lang." pic.twitter.com/evZikCSQHw

— Barnaby Lo 吳宗鴻 (@barnabychuck) May 28, 2021
She also stated the same thing during a forum with the University of Cambridge's Filipino scholars last May 24. She warned that having several candidates in the elections may not change anything for the situation that the last five years have given Filipinos.
"So my sense is that whatever will be good, or whatever will be required to unite the opposition, whether the candidate is myself or some other person … [it's] a good first step to unite the opposition."
It then gave better hope for the supporters of the position, knowing that Robredo is interested in running for the elections next year.
Ayan malinaw from VP Leni, kung opposition candidate dapat isa lang at siya yun or someone else.

For sure kasi may mga tatakbo rin na kaalyado ni Duterte pero palalabasin nilang opposition din sila dahil di lang sila ang napili ni Digong. pic.twitter.com/emmIUmQWQO

— Jules Guiang (@julesguiang) May 28, 2021
A netizen described the vice president as "stronger than ever" with the way she expressed her interest in the Presidential position.
Now, the real Leni Robredo stands up stronger than ever. A darling for all.. She's human.. https://t.co/cU8jneUvm4

— arthos (@arthos3) May 28, 2021
Another agreed with her and said that unity is the key to defeat the "DDS fandom."
This is exactly my take on the upcoming national elections. Only a united opposition can win against the DDS fandom. Please LORD. https://t.co/1sqTArMIqD

— Darryl Ignacio (@darrylaignacio) May 28, 2021
"It's been a while since I felt hope [to be honest]," a netizen wrote.
Its been a while since I really felt hope tbh https://t.co/47GXdCEaCu

— pubnats #IStandWithThePhilippines (@natsupitsuuuu) May 28, 2021
Twitter user Charles Manimbo also stated that having more than one candidate is "unproductive."
Having more than 2 pres candidates is kinda unproductive in my opinion 😒 https://t.co/0idlyjOlhe

— Charles Manimbo 🐘 (@charles_djm) May 28, 2021
Someone also mentioned the previous elections where the votes were allegedly split
Yes please. Isa lang. Wag hatiin ang boto like what happened last presidential election. https://t.co/xdBgYHnmjj

— Kuya Jay (@KuyaaJay) May 28, 2021
Another complimented Robredo's way of handling challenges thrown at her but she always chose to "see the good" in the situation.
https://twitter.com/lecleo_/status/1398308683025588231
On the other hand, a Twitter user criticized Robredo and accused her of "trying to sound so smart."
https://twitter.com/MamaHopia/status/1398346314274902017
A supporter of President Rodrigo Duterte strongly expressed his opinions, listing down the reasons for his choice.
https://twitter.com/NationPinoy/status/1398331219289456642
Robredo is currently being eyed as the opposition representative of the newly formed 1Sambayan Coalition lead by former Associate Justice Antonio Carpio.