Fashion designer and newly turned actress Samantha Richelle remembers vividly how hard she had to work to get the role of Kai Mendoza in the crime-drama series "Almost Paradise."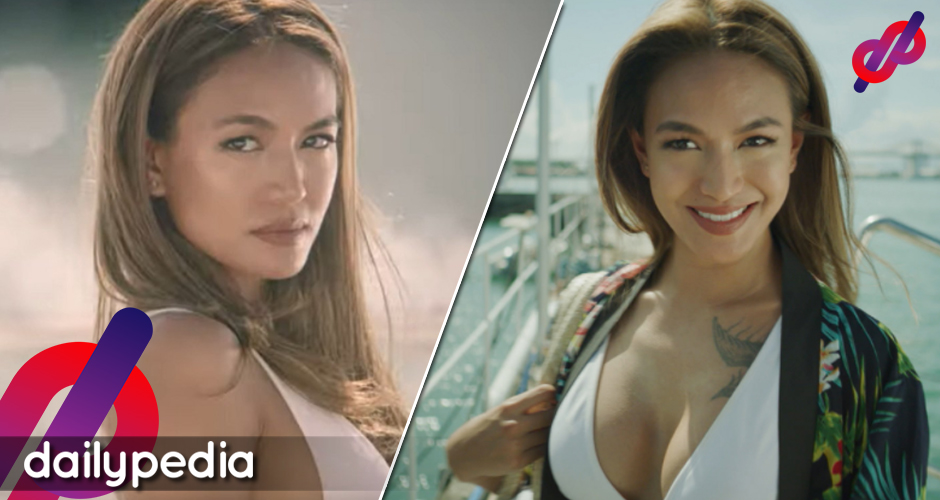 Having had ample acting experience prior to being part of the said highly rated program, she really surprised ABS-CBN chief operating officer for broadcast Cory Vidanes with her skills. 
In an interview held online, Samantha said she had to put her "big girl pants on to try and make an "impression."
"Before working on Almost Paradise, I didn't have any projects. I wasn't even thinking about being in the industry," she said.
"It was just a blessing in disguise. I came into this project knowing that I was working alongside these heavy hitters. Working with the Filipino crew I knew I was working with the best of the best."
Her career will not be limited to getting roles in drama series as she is willing to step outside her comfort zone in that regard. 
"I am very open to any projects that may come my way so I will never say never."
"I had the time of my life. Just being able to learn from the veteran actors. The quality of these people's talents, I was very fortunate to be able to work alongside of them. 
Being in Almost Paradise has taught her a lot as an actress and she'll have no problem in trying to improve some more. 
"I will definitely love to be part of more future projects," she said. 
ABS-CBN executive Ruel Bayani also revealed that Vidanes whispered to him that she already wanted Samantha to be cast as Kai Mendoza even before the actress could deliver her second line. 
"She was just about to deliver her second line, and I was beside Cory Vidanes watching the screen. And Cory Vidanes whispered to me and said, 'She's the one. She's going to get the role,'" Bayani said. 
Vidanes somehow wasn't worried about Samantha's lack of experience in acting, she just knew she was the best fit for the role. 
"How can she handle a role of this scope and she's going to be the heart and soul of the entire series? And Tita Cory said, 'No, she's gonna get it. We will just figure it out along the way,'" he added. 
Bayani is optimistic about Samantha's career as an actress and said that ABS-CBN might give her an offer soon. 
"Obviously, Sam, you would get a lot of offers after this. Obviously, you'll get [an] offer from ABS-CBN," he said. 
Filipinos have so far been welcoming to Samantha and she is grateful for that as well. 
"I always remember how amazing and how much of a community it is to be with the Filipinos. It's always the big parties and boodle fights. It is great to show a foreigner," she said. 
Almost Paradise is currently featured on Kapamilya Channel, A2Z, Kapamilya Online Live, and iWantTFC.