A Netizen expressed his shock after an applicant at his workplace declined the starting salary of Php37,000 due to her educational background.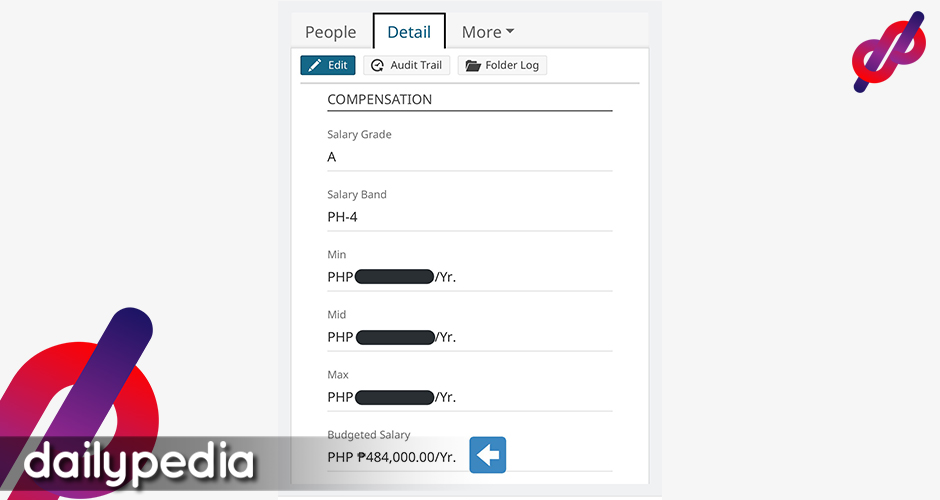 Twitter user DearKume's tweet went viral after he shared his encounter with a fresh graduate from Ateneo. 
He said that the woman declined the company's offer for an entry-level Marketing Associate position. When he asked why she stated that she's expecting at least Php60,000 for her educational background.
"I'm speechless," Kume wrote.
I just made a job offer to an Ateneo fresh grad, and I was shocked that she declined a 37k starting salary. The role is for an entry level Marketing Associate. I asked for her reason and she said that she expects at least 60k because of her educational background. I'M SPEECHLESS.

— Kume (@DearKume) April 29, 2021
He then shared his budget for the position which equates to Php484,000 a year.
"I just offered it to another candidate – a very bright Marketing Management major from [the University of Santo Tomas], and she happily accepted."
He then clarified that he doesn't intend to bash Ateneo alumni.
https://twitter.com/DearKume/status/1387697297232965634
Kuma also said that his point for posting was the applicant's reason for rejecting the offer – which was because of her education.
"She was a graduate of a 4-year course like all the other candidates. She basically said she deserves 60k because she's from Ateneo," he wrote.
Netizens discussed the topic, saying that the applicant may have her reasons for declining the offer.
Prolly because she got higher offers from other companies she applied to, and she just decided to wait if your offer will be higher, but it wasn't. Honestly, madaming corp ang nag-ooffer ng higher salary than 37k to a fresh grad. My employer's JO for an IT fresh grad is 70k. https://t.co/hn6KCSm9iP

— Alinoel (@Khuneho) April 29, 2021
Like if she has high credentials, her family's breadwinner, has student debt, or is just simply trying to make ends meet as someone who lives in Manila.
Context pls. Maybe she's an honor student with high credentials. Maybe she's her family's breadwinner. Maybe she has student debt.

But even if she's neither of these things, living in Manila is expensive. This tweet was obviously meant to highlight the fact she's from Ateneo. https://t.co/W3x3tA8tjU

— łeann g. (@leann_ganzon) April 29, 2021
"Educational background is a legitimate basis for gauging your worth as a worker."
Imagine if this were a visual artist, writer, doctor or lawyer who went through years of schooling to know what they know but clients berate them for charging high or not giving free stuff.

Educational background is a legitimate basis for gauging your worth as a worker. https://t.co/S47XgtolMq

— wittygayname (@wittygayname) April 29, 2021
Others questioned if it's right to disclose some details of the job position and the applicants.
https://twitter.com/shagidiSHAIpopo/status/1387758400444981252
"This whole thread would have not existed if a boomer didn't get shocked that they couldn't exploit people," another twitter user wrote.
Someone also stated that the girl just "knows her value."
thus making it seem like the person who was offered 37k should be just grateful and accept it
3. Girl knows her value, and is not a pushover
4. If your mindset is like this, please reevaluate your position in the HR industry

— mic (@frozenyuugurt) April 29, 2021
Netizens also called out Kume for reacting negatively to the girl's decision.
Look, I'm not mad that people are paying 37k. I'm mad at the culture that made this dude so butt hurt that they felt the need to tweet this dumb shit. This shit is peak pro-corpo culture. This shit is don't talk about salaries shit. This is anti-worker. https://t.co/izHhENSJIm

— lasang (@lasang_) April 29, 2021
On the other hand, there are also those who agree that the applicant's demand was too much.
i hate twitter lol making me care about this petty shit. but srsly tho having no exp outside of an ojt but demanding that much?? people who ask for that regardless of which school they're from are privileged af periodt. real life is different from ojts and course work honey https://t.co/JPFVkrBKxX

— raph //c2 zhongli haver (@DaddyZhongsDong) April 29, 2021
Another said that the Php60,000 salary the girl is expecting is for a managerial level position.
Digest the tweet in a realistic way though. Masyadong mataas 60k for an entry-level position, kahit pa galing kang Ateneo. Managerial level na yan eh.

37k is a good salary standard for entry-level, you can live and sustain yourself na & still save on the side. https://t.co/xnNri3Of5U

— domi (@dominatemm) April 29, 2021
"You're even lucky if you strike 37k as an entry-level salary."
HAHAHHAHAHAH DUDE UR EVEN LUCKY IF YOU STRIKE 37K AS AN ENTRY LEVEL SALARY https://t.co/ogdu24Rv6p

— skmetkmes (@cabjr97) April 29, 2021
A Netizen also compared the girl's expected salary vs. the nurses' salary in the Philippines.
arneans want 60k for a marketing position?? meanwhile our nurses will be so happy with 37k?? so fucked up talaga https://t.co/mWBmNVEcoc

— Lowez (@_CheeseLouise) April 29, 2021
"I have two brothers studying in Ateneo and they have the exact same sense of entitlement."
https://twitter.com/_polamore/status/1387706799998992393
The tweet has reached 559 replies and more than 4,370 quote retweets as of writing.