The lack of competence from the Duterte administration is more apparent than ever before. This is the thought of one Angelo Barrera whose father died "in the cold" while waiting to be accommodated at a Metro Manila hospital on March 28.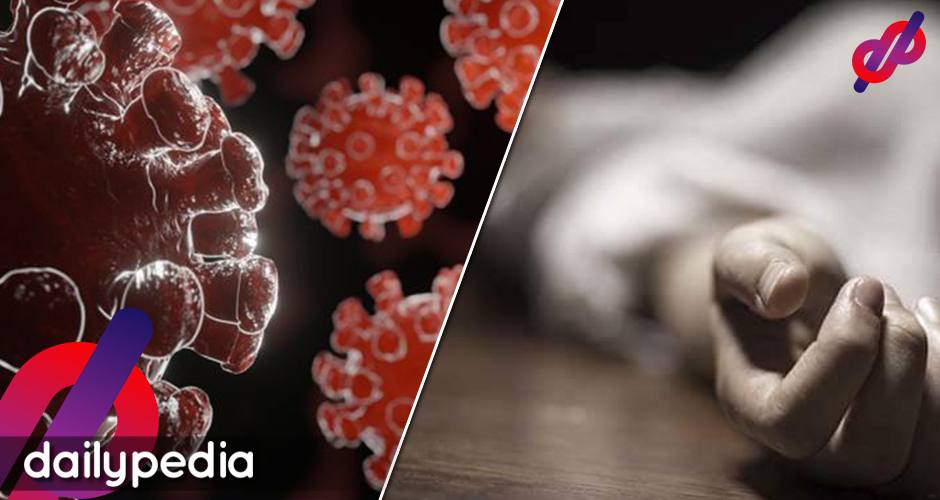 The consensus today is that the Philippine government has yet to improve its response to the pandemic.
The public couldn't believe that the country, after over a year since the first COVID-19 case was recorded, has recently been hitting all-time highs in confirmed cases.
On April 4, the Department of Health (DOH) announced that 11,028 cases have been recorded.
Two days prior to the announcement, the country logged 15,310 cases.
In a series of tweets, Barrera revealed that hospitals are so congested that it's nearly impossible to get admitted.
Angelo finds it hard not to blame the government for his father's untimely death.
He said medicine is difficult to acquire due to a lack of stocks, and getting treatment at home is just the better option.
His father did get checked out by a doctor in their house after he tested positive for COVID-19 on March 16.
They only rushed him to the hospital on March 27 following clear signs of breathing difficulties.
Unfortunately, every hospital they went to cannot tend to his father because no rooms were available. Also, none of the hospitals refilled his oxygen tank because there wasn't any left.
we started shipping him to nearby hospitals and calling in advance.

this was the worst part.

every. single. hospital. every one of them, was full. be it admission, ER, even the waitlist for the ER. every single one was full. you name it, from Asian Hospital to St. Luke's.

— ange (@ange_741_) March 28, 2021
They decided to go home but still struggled in looking for nasal oxygen delivery machines that they could borrow.
At around 3 am, Angelo's father stopped breathing, which prompted the family to bring him to the South Superhighway Medical Center emergency room.
They immediately had to transfer him to the Asian Hospital because the said hospital did not have an ICU.
However, the hospital was full. Barrera's father ended up on a stretcher [just outside the emergency room] with an oxygen tank assisting his breathing.
upon arrival, we couldn't even get in the ER. note that they knew my dad was already in critical condition, but they couldn't do anything because the ER was full.

they put him on a stretched outside, hooked him up to a hospital-grade oxygen tank, and monitored his vitals.

— ange (@ange_741_) March 28, 2021
An hour passed, his father showed no signs of fighting back the symptoms. Angelo, who was in another city, joined in on a group call with other family members to give their dad some strength.
at 4:45am, we started losing him. my brother, who was with him and our mom the entire time, made sure that me (stuck in another city) and my sister (in the US) were present through a group call to attempt to give our dad strength so he can keep breathing and stay awake.

— ange (@ange_741_) March 28, 2021
After nearly an hour of hoping for a recovery, Angelo's father gave up and lost his life.
His mother and his brother couldn't believe what had just happened.
His father was just outside the emergency room. It would've only taken minutes to get him into the ICU.
at 5:20am, he flatlined. they used the defibrillator and everything.

he was next to the door of the ER, a few minutes away from being able to enter the ICU.

my brother was wailing and crying outside with my mother in shock and unresponsive next to him.

my dad died in the cold.

— ange (@ange_741_) March 28, 2021
He used the hashtags #DuterteResign and #DutertePalpak to conclude the thread but ended up defending himself from people who asked why he had to blame President Rodrigo Duterte.
— ange (@ange_741_) March 28, 2021
One Netizen said his family did not blame anyone when his grandmother died of the virus and defended the Administration; reasoned that Duterte must not to be blamed for everything.
You should also understand that the President has cordon sanitaire. He is not getting all the info that he needs. Because of Covid, only some people are able to be with him. 2/2

— Tatang Onyok ( Official ) (@jon_canete) April 1, 2021
Angelo said the Government did not heed the advice of health experts that would've made a huge difference in handling the pandemic.
they refused to shut down borders, increase medical budgets, source medical machinery or tools, and more DESPITE health experts begging them to do so.

it has been a year, and the state of our healthcare system and infrastructure is no better than before. 3/5

— ange (@ange_741_) March 31, 2021
the government has focused too much on NOT getting infected as their primary response, rather than TREATING the infected.

it feels like, once you get infected, you're on your own.

should any government do that to the people they are responsible for? 5/5

— ange (@ange_741_) March 31, 2021
The Philippines has so far reported a total of 646,100 coronavirus recoveries.
Meanwhile, the President has extended ECQ in Metro Manila and some provinces.