Thailand is expediting its efforts to shift to renewable energy as its primary energy source, implementing oversized measures to minimize its reliance on fossil fuels. One of its biggest efforts is the 45MW-Hydro Solar Power Plant set for completion in June this year.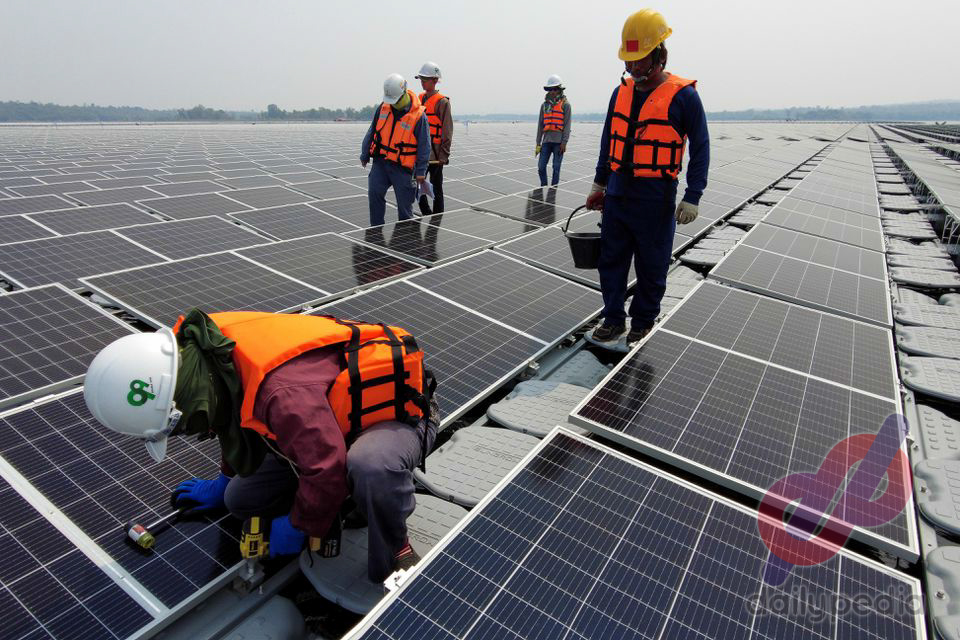 More and more governments see the great potential and advantage of using renewable energy sources to power up residential homes and various industries. A massive shift has been happening globally due to the debilitating environmental effects of using fossil fuels as an energy source. The production of solar and hydropower with other renewable energy sources has also received an extra boost as this collective effort intensifies in many countries.
In Thailand, for instance, the state's energy bureau has announced the nearing completion of its floating hydro-solar power project recently. Thus it is just among its many future efforts to turn its energy consumption more environment-friendly. The Thai mega project is among the world's largest and most ambitious of its kind, and it aimed to become fully operational in June, according to a Reuters report
Located in the province of Ubon Ratchathani, the more than 120-hectare solar farm consists of 144,417 solar panels laid over the Sirindhorn mega-dam. It is expected the farm can generate up to 45 megawatts of power, enough to power up more than 65,000 residential homes, assuming per capita consumption fixed at 1200kWh/year.
Across Thailand, similar projects are said to be either already operation or set to complete too.
"When all the projects are completed in every dam, we will have a total capacity to generate 2,725 megawatts," according to Chanin Saleechan, head of the project.
It will be proving that Sirindhorn is just a small part of a titanic national effort to lessen the country's over-reliance on fossil fuels. The country will shift at least 35% of its energy consumption to non-fuel energy sources by 2037. The number of floating solar-hydro farms, the Energy Generation Authority of Thailand (EGAT)–is now across the country since November 2020.
The hydro-solar power farm in Sirindhorn will use an intelligent Energy Management System (EMS) that enables the plant to switch between hydro and solar powers, depending on which one is more efficient and available. With such and other similar projects, Thailand is hoping to curb electricity prices and amplify its investment in green energy, perceived to benefit future generations to come.