It's no secret that President Rodrigo Duterte isn't the best of friends with the United States, even after its former President, Donald Trump, seemed to align with his ideals.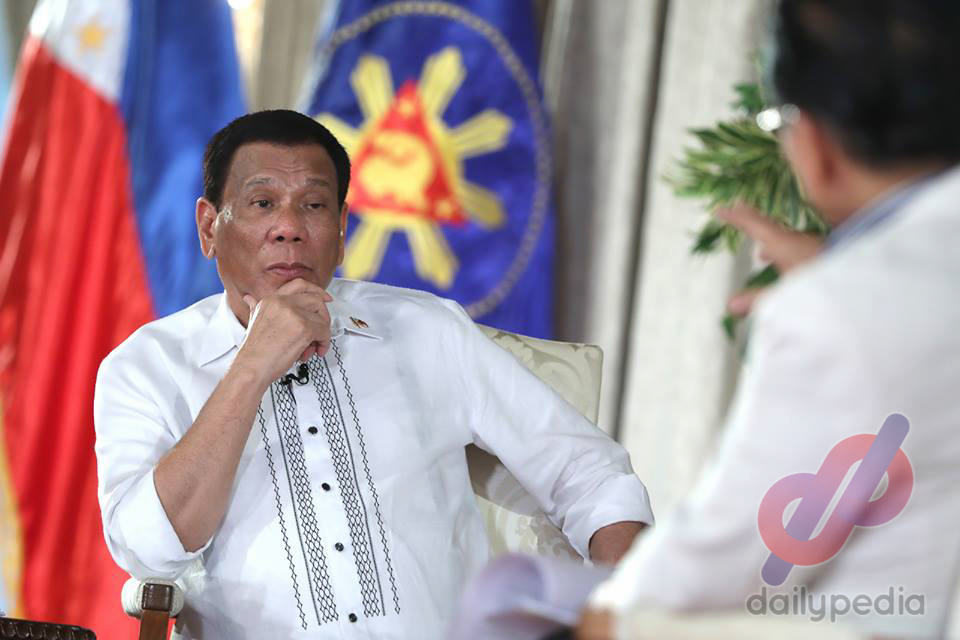 It seems ironic now that his Defense Secretary is turning to Uncle Sam for help, especially after a Palace official just blasted the US for not helping with the pandemic.
The words Balikatan Exercises would once again find a home in Philippine social media after the Armed Forces of the Philippines (AFP) welcomed US troops for a two-week stint of war games and sharing of knowledge in national defense.
LOOK: AFP and US Military hold 36th Balikatan Exercise on April 12.

In 2017, Duterte threatened to scrap war games between the US and PH, citing China's protests and his desires for independent foreign policy.

He also threatened to scrap VFA in 2020.

📷 AFP | @jairojourno pic.twitter.com/3FZ4zRMJpu

— Rappler (@rapplerdotcom) April 12, 2021
These photos were taken earlier today, April 12, at the opening ceremony of the 36th Balikatan Exercises, kicking off a series of war games and training events.
However, AFP Spokesperson Marine Maj. Gen. Edar Arevalo clarified that there are fewer training events, including zero face-to-face engagement between Filipino and American troops.
AFP spokesman MGen. Edgard Arevalo gives updates on the continuation of the stalled Balikatan Exercises between the AFP and United States military amid China's expansion in the West Philipine Sea. | via @MB_mrtnsdngdng pic.twitter.com/6bagDNsNuc

— Manila Bulletin News (@manilabulletin) April 12, 2021
Outside of both countries' military personnel holding what now appears to be virtual training exercises, Defense Sec. Delfin Lorenzana met with his US counterpart, Lloyd Austin III.
The meeting involved matters involving [not just the resumption of Filipino-US joint training], but on other pertaining concerns, too.
In a statement–the Department of National Defense (DND) said Lorenzana and Austin held a telephone conference on Sunday, April 11.
They talked about the developments in the West Philippine Sea. Also, he said they were looking forward to the resumption of the Balikatan Exercises and asking Sec. Austin to help expedite the delivery of the Moderna vaccines the country has ordered.
READ: Defense Sec. Delfin Lorenzana holds phone conference with US Secretary of Defende Lloyd Austin III. | via @MB_mrtnsdngdng pic.twitter.com/ggQgCdjZ0P

— Manila Bulletin News (@manilabulletin) April 11, 2021
While this might be a welcome sight for most Filipinos, who are concerned with security and safety within the West Philippine Sea, the move would raise eyebrows from progressive groups.
These groups are those who [previously] called for the repeal of the Visiting Forces Agreement (VFA) previously, which led to tensions within the region.
Kinukundena ng Kabataan Partylist ang Balikatan Exercises sa pagitan ng militar ng Pilipinas at Estados Unidos na gaganapin nang muli ngayong araw, Abril 12 hanggang Abril 23, 2021. Kasunod agad ito ng kamakailan lang na pag-uusap ng defense chiefs ng US at Pilipinas hinggil sa

— Kabataan Partylist (@KabataanPL) April 12, 2021
sitwasyon sa West Philippine Sea at recent developments daw sa regional security.

"Atake sa ating soberanya ang paglunsad ng ganitong mga pagsasanay. Paraan lamang ito para maisulong ng Estados Unidos ang sariling interes na palakasin ang presensya ng pwersang militar nito sa

— Kabataan Partylist (@KabataanPL) April 12, 2021
rehiyong Asya Pasipiko," ayon kay Raoul Manuel, pambansang tagapagsalita ng Kabataan Partylist.

— Kabataan Partylist (@KabataanPL) April 12, 2021
Most Netizens are also questioning the decision of Duterte's appointees, as he threatened to repeal the VFA in 2020.
there are 220 chinese ships parked in the julian felipe reef, tapos balikatan exercises continuation bukas. the duterte regime really makes no efoort to hide the fact that they are playing lapdog to two imperialist countries' interests. #AtinAngPinas #USChinaLayas

— cheska | join LFS (@cheesecakekpn) April 11, 2021
https://twitter.com/tauros52/status/1381189518942818310
If the kind of anti-imperialism you believe in doesn't include condemning US imperialism or recognizing its parasitic hold on the Philippines, then you're not really an anti-imperialist.

No to the 2021 Balikatan exercises in the Philippines.#JunkVFA

— Fish (@daret0struggle) April 12, 2021
Others also raised concerns about finding US troops back on Philippine soil, especially with wounds from the death of transwoman Jennifer Laude still not fully healed.
Joseph Scott Pemberton, who killed our trans sister Jennifer Laude, was one of hundreds of US soldiers in the Philippines for the Balikatan Exercises.

If we do not put an end to US military presence in the Philippines, there will be more Jennifer Laudes to come. #USTroopsOutNOW pic.twitter.com/bVxL5LSZ7J

— Rey Valmores-Salinas (@rosereyde) April 12, 2021
One Netizen, however, raised a possible reason why the 36th Balikatan Exercises pushed through this 2021.
https://twitter.com/professoruno/status/1378890226181971976
The US Troops in the Western Philippine Sea have prevented the Chinese vessels from venturing into the mentioned contested waters.
Based on the DND statement and the timing of the training events, this is an opportune time for Philippine forces to once again claim shoals and reefs within the country's exclusive economic zone without much resistance from the Chinese maritime militia.