A bride-to-be started selling her wedding items after the wedding got canceled as the groom was found out cheating.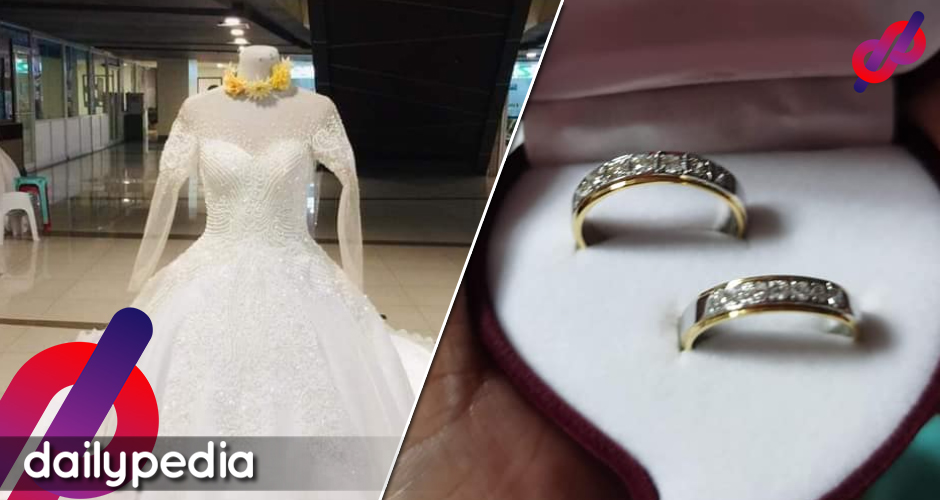 A facebook user named Junesa Ann Infante posted the items for sale and rent, saying that it has been the hardest task that her friend, Danica Saura, asked her to do.
Infante revealed that Saura was in an 11-year relationship with a marine officer. The two were supposed to get married in December of last year but due to the extended community quarantine, they moved it to March 2021, but it got postponed once again.
The wedding was finally to take place on May 15, but it was found out that the groom got caught spending time with another woman at a beach.
"The girl actually posted their photos on a travel group nd lahat na ng proofs lumabas," Infante wrote.
"Kaya our bride decided to cancel the wedding and sell all wedding stuff and reservations."
Her post included a screenshot of her conversation with Saura. The latter was asking if her friend knows someone who wants to get married at Casa Ibarra, Pasay City Complex so that she can get at least half of her payment back.
Other items included her wedding gown, rings, shoes, accessories, and supposed-to-be accessories.
Infante also offered words of encouragement to her friend, saying that she can't even imagine the pain the latter is going through right now.
"Pakatatag ka! Hinid kami papayag na mag-suffer ka dahil sa ginawa nila sayo," she said.
"Ipagtatanggol ka namin beh. We love you!"
The post has now reached more than 92,000 shares on facebook and according to Infante's updates, most of the items have either been reserved or already sold.
On the other hand, Saura posted on her account and thanked her family, friends, and everyone who sent her messages.
"Magiging okay din tayo soon," she wrote.