Game developers these days usually take good care of the content they release. One developer, however, is currently in hot water after some gamers accuse a developer of perpetuating racism and including elements of pedophilia.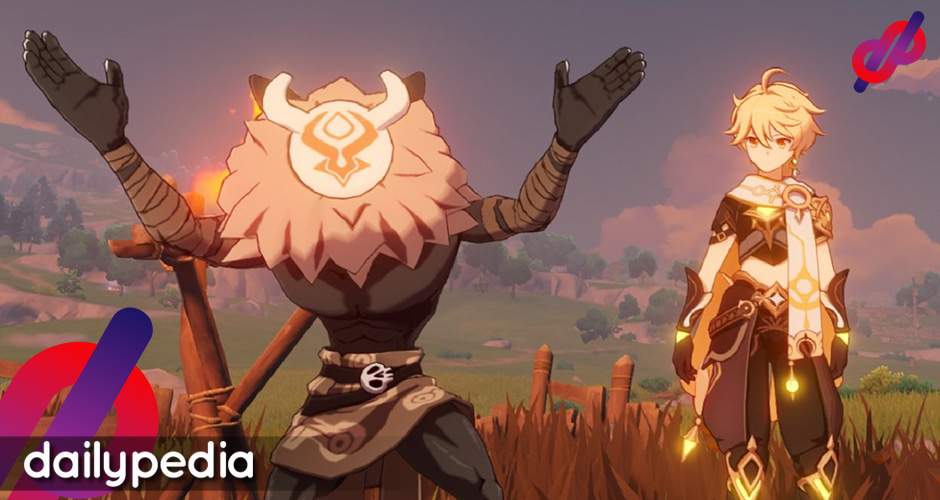 Gamers used the hashtag #boycottgenshin to air their grievances against developer miHoYo after the developer allegedly infused racist elements into their cross-platform game Genshin Impact.
One of the issues raised is that one of the game's monsters took its basis on a group of indigenous people.
Critics pointed towards this particular clip–when Mihoyo blatantly misrepresented indigenous peoples when they created the Hilichurls, a group of in-game mobs inspired by indigenous peoples.
Some also say the developers could be "grooming" impressionable gamers into thinking that indigenous people exist to be subject to ridicule.
One gamer, in particular, @EM0GOJO, said he felt like he is mocked for something that means so much to them.
hurtful. it makes us feel like we are being mocked for something that means so much to us. our culture is not something for you to take and just use mihoyo. it is not okay, its not funny, and im really disappointed. alot of us are.

— ًsage | ia (@EM0GOJO) April 6, 2021
This one has been validated by many of the game's fans, though some opted to take the "it's virtual, it should not affect me" approach.
Another issue being raised is how the developers are allegedly whitewashing its dark-skinned characters, particularly the characters Xinyan and Kaeya.
Twitter user @xinyanluvsu posted this photo, saying, "This is how your 'dark skin' characters should look. Not two shades below pale, not fluctuating tones. They should have dark skin."
She added that people with dark skin are "not exotic and scary." She asked the developers to write dark-skinned characters "without using colorism and racism as a big plot point."
This point has been countered by most of the game's fans as they point out how characters of Genshin Impact aren't what the West thinks they are.
The traditional chinese beauty standard is the "jade beauty" (fragile, pale, soft, feminine). Xin being dark isn't some code for being black, it's suppose to be about how much she doesnt fit into Chinese beauty standards by being opposite of those

— Xieliahua (@xieliahua) April 6, 2021
The art style might have influenced how the character's skin color is presented in the game, as suspected by a Netizen.
https://twitter.com/wxterhair/status/1379277137253859332
The biggest issue about Mihoyo and Genshin Impact is how two of the game's playable characters have an NPC "fan base" that draws parallels to pedophiles.
The characters in question—Ella Musk and Flora—have middle-aged male NPCs who are "into them."
The last one is seen as a bit of a hypocritical statement, as some of the game's fans are themselves into the game's characters way too much.
A good read into allegations of perpetuating pedophilia and other issues got tweeted by one of the game's most popular streamers, Atsu, who goes by @AsianGuyStream on Twitter.
As someone who streams the game, most people might dismiss his thoughts, but the Genshin Impact streamer raises valid points, especially in the impressionable gaming community.
People don't actually care. They just want to be part of a group & be part of the discussion.

To fit in, to be "woke".

This behaviour is so disingenuous and disrespectful to the people who actually are hurting, and it's awful that kids/teenagers today embrace this behaviour.

— Atsu (@AsianGuyStream) April 6, 2021
He would also share his thoughts on pedophilia, misrepresentation, and racism.
– Pedo NPC

Both Ella Musk & Flora were originally adult characters but were changed. This is clearly something that was overlooked and lead to a disastrous inconsistency and misunderstanding.

Please remember that Mihoyo is just made up of individual people. It's a human error. pic.twitter.com/x7kHaZxQ1y

— Atsu (@AsianGuyStream) April 6, 2021
– Hilichurls, Indigenous Culture and Racism

This one is going to raise, and has already raised a lot of conflict.

The reason is because people will have differing levels to which they combine/separate fiction and reality.

Morals & ethics apply differently for everyone here.

— Atsu (@AsianGuyStream) April 6, 2021
He also said Mihoyo, as a small game developer, did not intentionally design their characters with malice.
To make it clear, I do not believe Mihoyo and anyone that designed these characters have any malicious intentions with their designs.

I believe they're just people who don't realise or are simply ignorant to what they're doing, in that it can be interpreted as a microaggression.

— Atsu (@AsianGuyStream) April 6, 2021
He also pointed out how the same people, who are calling on other gamers to boycott Genshin Impact are still playing the game, implying that they "don't care."
– Boycotting Mihoyo

People don't know what this means.

You either drop the game or you don't, there is no in between.

The fact that people are trying to say: "we're boycotting but it's okay to continue playing the game as long as we don't spend" means they don't actually care.

— Atsu (@AsianGuyStream) April 6, 2021
Atsu, however, raises a valid point: gacha games, or games with coding that has similarities to gambling, need to be regulated.
– Genshin Gacha rates

Genshin Impact is a gacha game. It has predatory behaviour that is no different to any other Gacha.

All gacha gamers know this.

The difference is that Genshin exploded into the mainstream and is now exposed to millions of people who were "normies".

— Atsu (@AsianGuyStream) April 6, 2021
The gacha culture is ethically wrong and I believe that governments need to clamp down on this form of gambling.

It's a gateway to a gambling addiction and a ridiculous amount of toxicity, as demonstrated by this hashtag.

It's a shame to see that toxicity in this community.

— Atsu (@AsianGuyStream) April 6, 2021
"The gacha culture is ethically wrong and I believe that governments need to clamp down on this form of gambling," said Atsu.
He added that gacha games are a possible gateway to gambling addiction, alongside inducing toxic behavior in people "as demonstrated by this hashtag."