"Today, I saw God."
This is the first phrase one will read when one encounters facebook user Mandy Viray's now-viral post.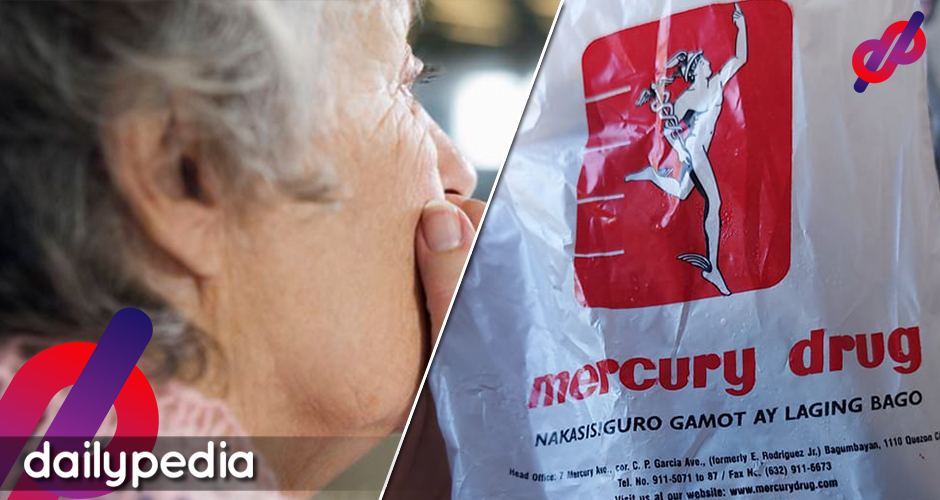 She lauded a stranger after witnessing a 'precious' scenario when she was at a Mercury Drug Store.
When she was buying her medicine, Viray overheard a conversation between a pharmacist and an old lady. The woman was told that the total of her medicine purchase is Php1,100. Unfortunately, she had no money to buy everything.
"Pwede ba makabili kahit tig-iisang piraso ng nasa reseta? 200 lang pera ko pasensya na," the woman said as she showed her payment, which is made up of coins stored in a plastic bag.
Then the unexpected happened.
A man beside the elderly woman suddenly spoke and told the pharmacist that he would pay for the rest of the medicine just to make sure that the lady gets everything she needs in the prescription.
"Miss, sagot ko na yung kulang, bigay mo yung lahat ng nasa reseta ni nanay," the man said.
Viray wrote that the woman was overjoyed by the man's gesture and continued to thank the man. Rather than accepting the lady's 'thank you'–he said that she should thank God instead.
"Nay, di sakin galing yan, sa Dios yan galing. Sa Dios po tayo magpasalamat."
This has touched the hearts of many Netizens and praised the man for reminding everyone that people are God's instruments to spread kindness in the world.
The post now has more than 135,000 shares as of writing.