The World Health Organization (WHO) warned the Philippines that the failure to implement the proper prioritization when it comes to COVID-19 vaccines may jeopardize the country's future deliveries.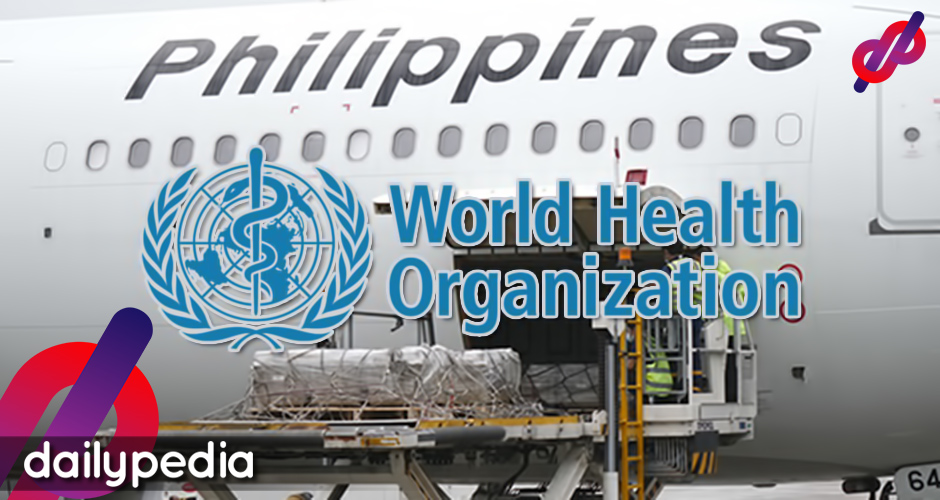 In a recent media briefing, WHO Representative to the Philippines Dr. Rabindra Abeyasinghe said that the country needs to show that it distributes the doses of vaccine properly. He also emphasized that it is required that the vaccines should be given to the frontliners first then to elderlies and those with medical conditions.
"We urge the DOH and all partners engaged in the rollout of the vaccines to follow these prioritizations, so we don't impact and jeopardize future deliveries of vaccines through the COVAX facility to the Philippines," he said.
"We earnestly urge everybody concerned to bear this in mind. We know everybody feels at risk, but it's a matter of relative risk. If we want to ensure that we continue to access the vaccines from the COVAX facility, we need to demonstrate that we can follow the prioritization."
Almost 500,000 doses of AstraZenica vaccines were shipped to the country last March 4. The Philippines is still scheduled to receive around 4.5 million doses until May and at least 117,000 doses of Pfizer vaccines.
The representative warned that if the country fails to stick to the requirements, the said allocations will be at risk.
"Given the large need for vaccines across the world, if there are multiple reports of violation of the prioritization, COVAX may have to decide how to address that challenge. My word of caution is let's not go there."
Pia Magalona expressed her disappointment regarding the government's process of rolling out the COVID-19 vaccines.
So, they would rather be called nitwits than follow the very SIMPLE DIRECTIVE of priority list? https://t.co/10TBdXzJb8 pic.twitter.com/ywvHiEQcnM

— Pia Magalona ⁷ #DefendOurFreedom (@piamagalona) March 5, 2021
A netizen also blamed Interior Undersecretary Jonathan Malaya and Metropolitan Manila Development Authority (MMDA)'s Michael Salalima.
Ayun. Dahil sa pagiging privileged ng government officials, na warningan tuloy Pilipinas ng WHO. Baka mapurnada pa ibang donated vaccines.

This is on you Interior Usec Malaya and MMDA Chief of Staff Salalima.

Resign. Ngayon din.

— nico quejano (@nicoquejano) March 5, 2021
Another hoped that the officials would feel some side effects as a form of karma.
https://twitter.com/jeckaffeinated/status/1367965153854070785
They worry that the public servants who have reportedly gotten shots of the vaccine even if they are not on the priority list would not be punished.
Oh di ba, walang matinding offense para sa gahaman na government officials? https://t.co/EUQN5B4nlO

— Just Call Me Rex (@KalateroRexxx) March 5, 2021
Someone also mentioned that the Philippines failed to purchase vaccines even with the huge amount of money borrowed.
Di na nga nakapagprocure ng sariling sikap gamit ang bilyones na utang, ijeojeopardize pa ang donated doses for priority groups. I'm not saying it's trashy but 🚮 https://t.co/v9rrS9nZS1

— Justine (@justgobye) March 5, 2021
Vaccine czar Carlito Galvez Jr. said that the remaining 38,400 AstraZenica doses will arrive on the evening of March 7.