Keeping internet receipts seems to be here to stay as netizens once again blasted President Rodrigo Duterte as he spouted another false claim on live television.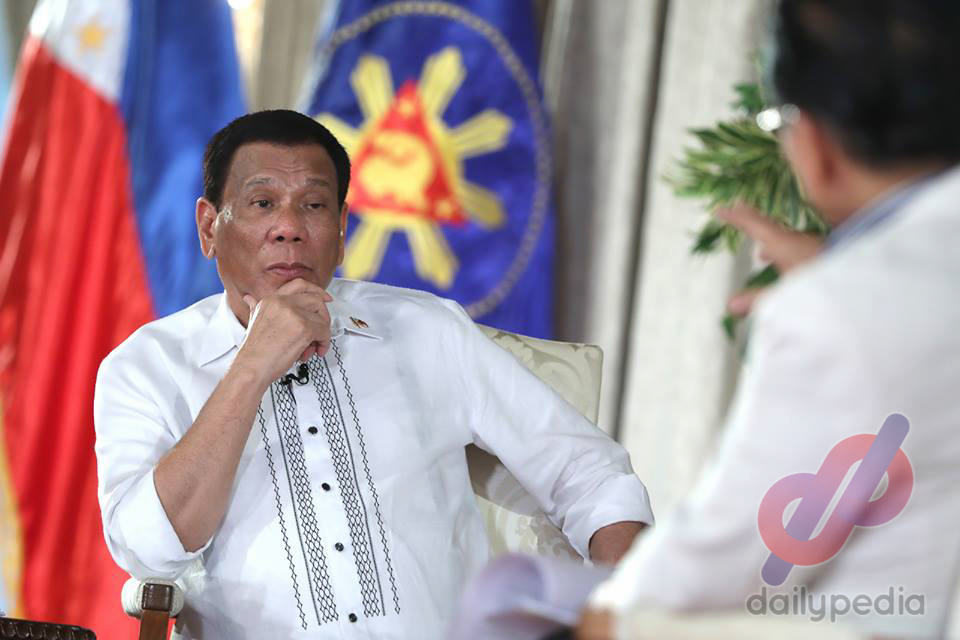 On Sunday, February 28, Duterte claimed that the 600,000 doses of Sinovac's COVID-19 vaccine CoronaVac was "the only donation that was carried by a Chinese gov't plane."
This, however, would be proven false, as GMA News reporter Raffy Tima would essentially post receipts of another country receiving vaccine donations via government plane.
On Sunday, Pres. Duterte claims the Sinovac donation to the Philippines was the only one carried by a Chinese government plane, saying, "'Yung iba kinukuha doon sa China. Dito, hinatid sa atin. Maraming salamat po." But this article from the Bangkok Post says otherwise. pic.twitter.com/M2QuEWp2aU

— Raffy Tima (@raffytima) March 2, 2021
His tweet shows a headline from the Bangkok Post saying Cambodia received China's donation of COVID-19 vaccines on Sunday, February 7 "by special plane"—three weeks ahead of China's donation to the Philippines.
An article would later be posted by GMA News Online in support, showing Collin Koh disproving Duterte's claim through a news article from Chinese state-run Xinhua.
PLAAF Y-20 airlifter disgorging Sinopharm vax donated by Beijing to Cambodia, at Phnom Penh International Airport, 8 February. Apparently Hun Sen is first amongst equals of Xi's BFFs in SE Asia. You can't go wrong with Xinhua. https://t.co/eXWcbdgt0d pic.twitter.com/qyaAzYnLt3

— Collin Koh (@CollinSLKoh) February 28, 2021
This would stoke the flames for netizens critical of Duterte, blasting him for yet another "Chinese hardsell".
Duterte bragged: "China has donated several vaccines to several countries but it is only the donation made to the Philippines that was carried by a Chinese gov't plane."

A lie. Cambodia received their donated vax from Beijing on Feb.8 at Phnom Penh Int'l Airport via PLAAF y-20. https://t.co/7ObAVxlKK4

— AkoNgaSyLico 璃乎. リコ. りこ. #LabanLeila (@SyLicoNgaAko) February 28, 2021
For a supposed BFF the Philippines was one of the last, if not the last in southeast Asia, to receive China's vaccine largesse https://t.co/yOPQkhrHVV

— Tsar of Las Vegas Mowdels (@unlawyer) February 28, 2021
Ang sinungalin ay nagsinungalin nanaman maibida lang sarili nya at so Xi.

Pareho lang kayo ng anak mong si Siraulo, sinungalin at walang H.

Wala ba kayong internet?
—
Contrary to Duterte claim, China also brought vaccines to Cambodia via gov't plane https://t.co/SVILWZR3dA

— TRAIN WRECK (@_QuePasaChica_) March 1, 2021
Journalist Inday Espina Varona even called out the president for his diversionary tactics, asking people to be wary of his administration's relationship with China's state-run Sinopharm.
When Duterte is practically frothing at the mouth, you know he wants to divert attention from the filth flowing out from Malacanang. Don't ease up on reminding the world that corruption surrounds his government's relationship with Sinopharm.

— inday espina varona (@indayevarona) March 1, 2021
Duterte passes on 'compassionate use' of Sinopharm
Duterte, who still prefers Sinopharm's COVID-19 vaccine over others, has also passed on the move to secure a compassionate special permit given to the Presidential Security Group (PSG).
President Duterte to wait for emergency use authorization of Sinopharm vaccine, will no longer seek inclusion in compassionate special permit given to PSG for use of 10,000 Sinopharm vaccines.

— Pia Ranada (@piaranada) March 2, 2021
According to the president, he will instead wait for Sinopharm's emergency use authority (EUA) to be approved by the Food and Drug Administration.
The FDA earlier confirmed that a Sinopharm representative filed an EUA application online, but they were only able to receive on March 2, as FDA offices were closed on Monday, March 1 due to a Muntinlupa City holiday.