Social media propagandist and die-hard Duterte supporter Jam Magno has been caught spreading false information about pharmaceutical firm Pfizer.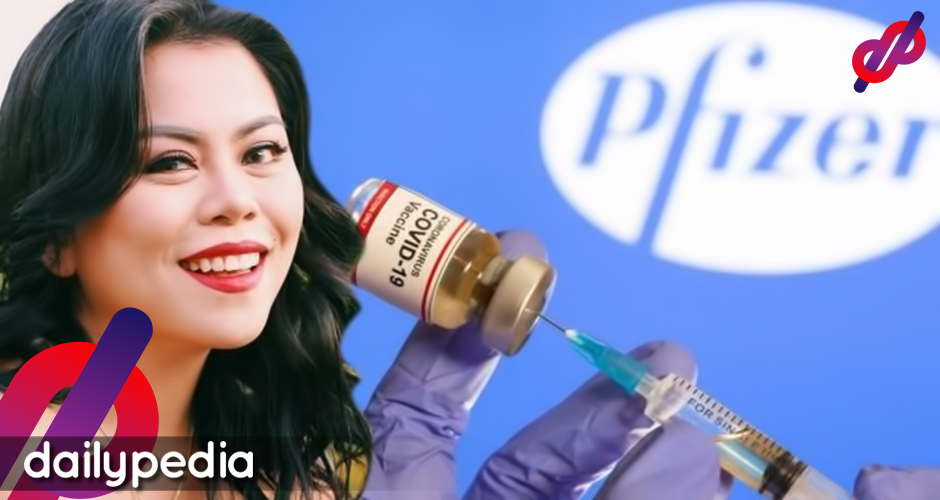 In a series of TikTok videos, Magno went on an aggressive rant defending President Rodrigo Duterte's handling of the COVID-19 vaccine procurement for the country.
Magno pointed out that the CEO of Sinovac and his family members have taken a dose of the Chinese vaccine—a product that millions of Filipinos remain skeptical of.
She reminded the public that the CEO of Pfizer, Albert Bourla, has yet to take a dose of his firm's own vaccine.
"Bakit mismo yung CEO nila ayaw magpabakuna sa sarili niyang gawa? Di niyo naisip yon?" she said angrily.
Magno is in fact correct. Bourla himself admitted that he and his team have not yet been immunized against COVID-19.
But what Magno failed to mention is the rationale behind Bourla's decision. She made it sound like Bourla doesn't trust his own product.
Since he isn't yet vaccinated, Bourla canceled his visit to Israel. The reason why he hasn't taken a dose yet is that he and other executives will not "cut the line" to get inoculated. Bourla is only 59-years old and is relatively healthy so there is no pressure to get a jab.
In a separate video, Magno said that it is "false" that the Philippines is the last country to start a vaccination program.
"Despite sa paninira niyo sa mga bakuna, nauna pa rin ang Pilipinas kesa sa 130 [countries] na naghihintay pa para sa bakuna."
She went on to attack the Liberal Party of the Philippines (LP), urging her followers to not vote for any "dilawan" in next year's election since they would just mess up Duterte's vaccination program.