It is speculative at this point. Allegedly, a five-hour dinner between Senator Bong Go, Executive Secretary Salvador Medialdea, and Wowowin Tutok to Win host Willie Revillame had President Rodrigo Duterte trying to coax the TV personality to run into public service.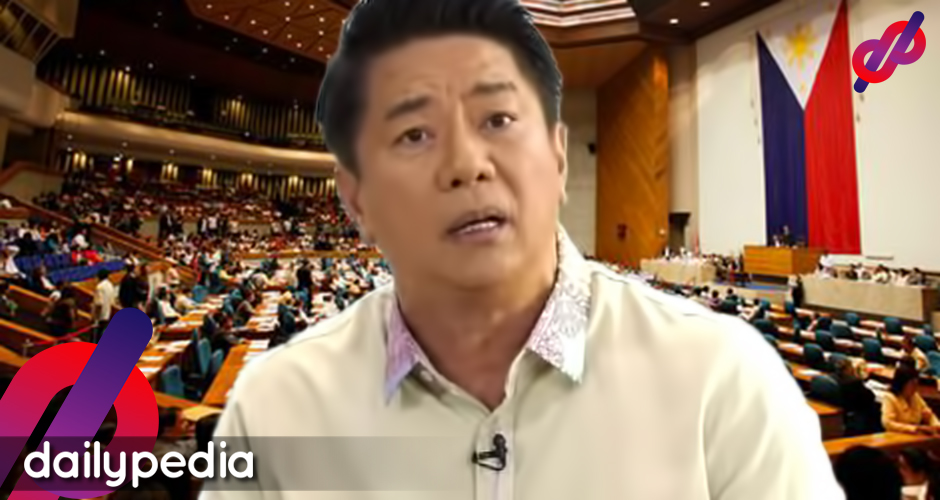 An article published on the Philippine Star had some spicy details and rumors surrounding that possibility.
According to the article, there is a chance Revillame might change his mind after getting a phone call from the President during the long-hour dinner with Go and Medialdea that happened on Saturday, February 27.
It was supposedly Go who would pass on the message to Revillame. Go also told Revillame that the President was happy with what he was doing on his show is proof that he is one of them.
Revillame mentioned this meeting in passing during his show on Monday, March 1, which fuelled rumors of a Duterte-Revillame tandem in 2022.
Both Dutertes—Inday Sara and Rodrigo—have made it clear that Sara will not run for the Presidency in 2022, despite an outpouring of support from some of the President's most ardent followers.
It could also be a Go-Revillame tandem that leads the President's political party—the massively powerful PDP-Laban come 2022.
Another angle that seemed to be floating around is Revillame running for a Senate position a la Bong Go. Go has been Duterte's aide since 1998, back when Duterte was still the Mayor of Davao City.
Go, technically has no experience in legislation, but he may have picked up a few things during Duterte's one-time stint as Davao City's representative and as the Special Assistant to the President.
Revillame, for the longest time, has said his show's charity work has never been politically-motivated. All he wants is to help in any way he can.
However, this chance meeting in Greenhills, might have opened up options for the 60-year-old TV host, whose time might just be running out as far as being in front of the camera.
Netizens, however, are wary of Revillame running for public office—not because it's Revillame, but because celebrities-turned-politicians rarely do well as an actual public servant from the get-go.
Yan ba namang ikonsider niya si Willie na tumakbo o ipasok sa pulitika eh gawa ng matinong presidente? Sabagay, ginawa nga nilang presidente ng partido nila si PacMan.

— Geng50 (@Geng501) March 4, 2021
Talagang ginagawa na lang ng mga TRAPO na "popularity contest" ang election. Kahit sino na lang, basta popular, kahit hindi forte ng tao ang paggawa ng batas, isusubo nila sa pagka-senador. PH kong mahal, san ka na pupulitin?

— Joseph Ryan Matias (@itsmeRhyMatias) March 4, 2021
Some, however, are already floating a list of potential candidates for a 2022 senate bid.
https://twitter.com/margallo_lucio/status/1364515368014815232
Will Filipinos fall for this? It depends on the vote.
Registrations to vote in the 2022 Presidential elections are still ongoing, with the Commission on Election (COMELEC) extending its registration window to 5 pm in all of its offices.
Previously, registration was only up to 3 pm. COMELEC offices are open from Tuesdays to Saturdays, including holidays.