Marvel Cinematic Universe (MCU) fans will [definitely] find this interesting. The second television series in Phase 4 of the MCU has now begun its six-episode series.
It features Sam Wilson (Falcon) and James Barnes's (Winter Soldier) adventures.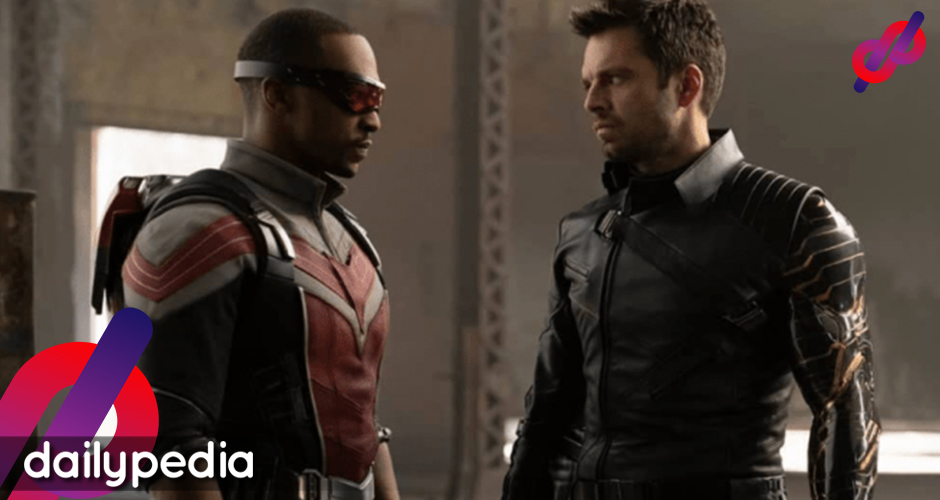 Like the first TV series, WandaVision–The Falcon and The Winter Soldier also got the attention of those invested in the MCU storyline. Others want to keep updated.
Filipino fans of the series then noticed something interesting at the end credits of the first episode. The phrase: Isang Mundo, Isang Tao is on the skyscrapers.
https://twitter.com/chriscndlr07/status/1373138599596593163
Netizens quickly reacted to the observation and pitched in their theories.
@lad_canadian Hey uh Canadian Lad, I kinda noticed that there are Tagalog words at the end credits, it says "Isang Mundo, Isang Tao", here in the Philippines, it means "One World, One People".
Could be that the said location of MCU's Madripoor is at Philippines? pic.twitter.com/4NqkGrV4oe

— Carl Jason Gofredo (@CJGofredo) March 20, 2021
They asked the meaning behind the placement and its connection to the said Asian City Madripoor.
TIME TO TALK ABOUT THE "ISANG MUNDO, ISANG TAO" IN THE CREDITS OF #TheFalconAndTheWinterSoldier

It's Tagalog and literally translates to "One world, one people" the Flagsmashers' ideology. But why Tagalog? And why placed near the image of the rumored Asian city of Madripoor? pic.twitter.com/CO15RzUxUl

— Franz Halili (@franzhalili) March 20, 2021
In the Marvel Universe's comic book–Madripoor is described as an island in Southeast Asia. It is somewhere near Singapore and the Indonesian island of Sumatra. It was also said to be a place where the very wealthy co-exist with the very poor.
Some then called the phrase "Asian representation."
https://twitter.com/seokparty/status/1372905463298158592
Netizens can't help but express their shock and excitement.
"Isang mundo, isang tao."

HOLY SHIT FILO MARVEL OOMFS WE GOT FILIPINO REP IN #TFATWS ALL THIS TIME 😱😭 pic.twitter.com/GrJIHohyPR

— irene 💜 (@purpaholicfan) March 21, 2021
On the other hand, a twitter user also questioned if the phrase was translated correctly.
Lol what. It says "Isang Mundo. Isang Tao" which I think they were trying to say "one world. One people." in Filipino Tagalog. But it's mistranslated and comes of as "one world. (Literally) one person LMAO #FalconAndTheWinterSoldier #FalconAndWinterSoldier pic.twitter.com/zpUv9wTgH6

— ⨂ X Pacaud of RangerWiki/The BL Wiki/Justice PH (@x_pacaud) March 21, 2021
The series is available via Disney+, which is still not accessible in the Philippines as of writing.