Is the People's Champ looking to become the next Philippine President? For Senator Manny Pacquiao, the answer is "no"—at least at the moment.
Rumors of Pacquiao gunning for the Presidential seat have surfaced anew after Senator Panfilo Lacson revealed that the boxing icon had plans to run in 2022.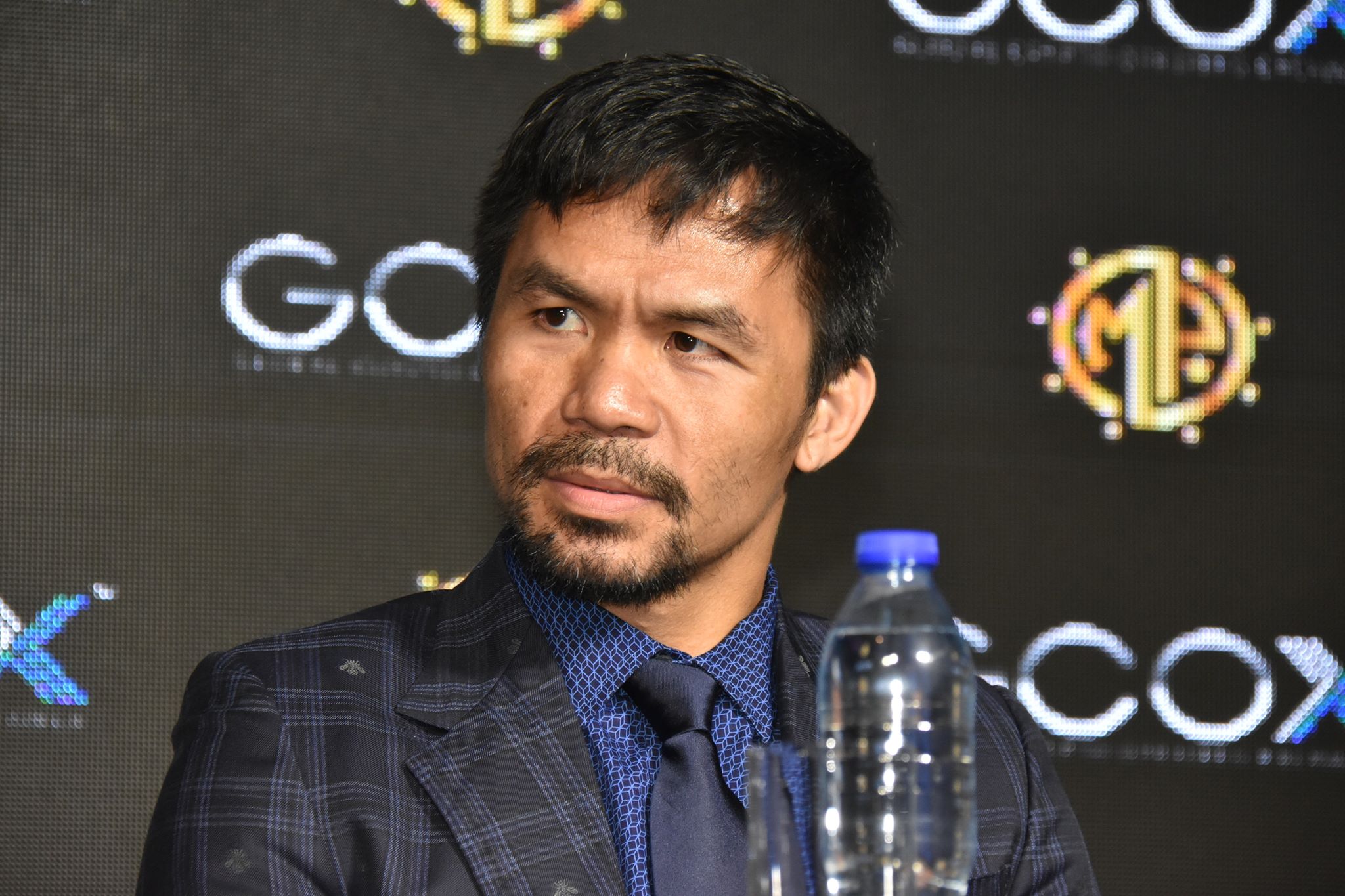 Lacson said Pacquiao, who sat one seat away from him at the Senate, has asked him for help regarding a Presidential run.
"Yes, earlier. Two or three times, he approached and sat beside me," said Lacson in an interview with ANC's Karen Davila.
He also said Pacquiao was open about running for President, though he remained consistent in his stand to deal with COVID-19 first before going into anything else about politics.
Pacquiao, however, would dispel rumors of a Presidential run anew in a video he would release to members of the media.
WATCH: Sen. Manny Pacquiao comments on reports that he intends to run for president in 2022 @PhilippineStar pic.twitter.com/mKN4Gn12Br

— Paolo S. Romero (@PaoloSRomero) March 19, 2021
"Being president is a destiny given by God. 
"A lot have tried, and a lot have failed. I wish that the next President would have a real concern and love for Filipinos," said Pacquiao in the 37-second video.
He also told people—particularly politicians—to do away with "colored politics" and to think about the Filipino people.
Reactions have come thick and fast since Pacquiao's name made rounds in surveys for the next President.
Narvacan, Ilocos Sur mayor Luis 'Chavit' Singson has said he is okay with supporting a Duterte-Pacquiao tandem in 2022, according to this article from The Manila Times.
Singson is known for betting on candidates which are assured of victory in elections. His endorsement usually means a lot of support for a candidate that strays into Ilocandia.
Netizens, however, were not as impressed with Pacquiao's supposedly "I'm not running for President" message.
He would be called out for once supporting a candidate who once showed "malasakit" to Filipinos—President Rodrigo Duterte.
Last time someone paraded 'malasakit' as their brand of leadership, malas at sakit ang dinala. Pls. https://t.co/S9ivyuGZDe

— jeff (@jeffnonod) March 19, 2021
Du Du. @EduardMakabenta https://t.co/ZUIO3eh5I9

— Andrea Grace Jusay (@AnyaJusay) March 19, 2021
https://twitter.com/renzeidan/status/1372850520956706816
Others would call him a trapo or traditional politician for supposedly not taking a side in politics yet still showing he favors one side over another.
Trapong trapo ah https://t.co/6dxrnNS6Lp

— tan (@_nathanbrazil) March 19, 2021
Ang kulay ng poon mo? Kulay abo! https://t.co/tFaXS3vBre

— JESUS DELA ROSA (@jessdelros6) March 19, 2021
manny pacquiao alam mo ba yung prutas na balimbing? ganun ka. https://t.co/JdAhwj2OBc

— jlag69 (@jlag69) March 19, 2021
Others would somehow read between the lines and said Pacquiao "believes" the Presidency is for him.
Maawa ka naman sa @1sambayan Pilipino, @MannyPacquiao. Saan mo naman nakita na "destiny" mo ang maging pangulo? Itulog mo na lang yan o ibili ng Hermes at LV bag si Jinkee. https://t.co/EKgLbqNYfi

— J o j o ⚠️ (@MojoBajojo) March 19, 2021
'Yun naman pala, eh.. So, please HUWAG kang tumakbo sa pagka-presidente ng Pilipinas.. MAAWA KA NAMAN PO SA SAMBAYANANG PILIPINO!!!🙏🇵🇭😭 https://t.co/RqgwzfKtWU

— meldz0811 (@baby0811) March 19, 2021
https://twitter.com/perrosalir/status/1372810260583358464
One Netizen, however, would call out the senator for his criteria, saying genuine concern and care for Filipinos is already out of the picture.
I appreciate his sentiments, pero hindi talaga sapat ang malasakit. Kailangan maalam, marunong, nakikinig sa hinaing ng Pilipino, pinoprotektahan ang bayan, serbisyong totoo lamang, naglilingkod sa Pilipino, saan man sa mundo. https://t.co/PpqIwBGxjb

— Azi (عزي) Do.'s 悔い (@a16z_d) March 19, 2021
It is not the first time that Pacquaio's name figured as a headline to run for Presidency. In June 2020, Pacquiao would deny talking to his former promoter Bob Arum about his interest in becoming a President in 2022.