Netizens, led by Sen. Panfilo Lacson, are now inquiring about all the loans the Duterte administration received from the World Bank (WB), the Asian Development Bank (ADB), and the Asian Infrastructure Investment Bank (AIIB) have all gone.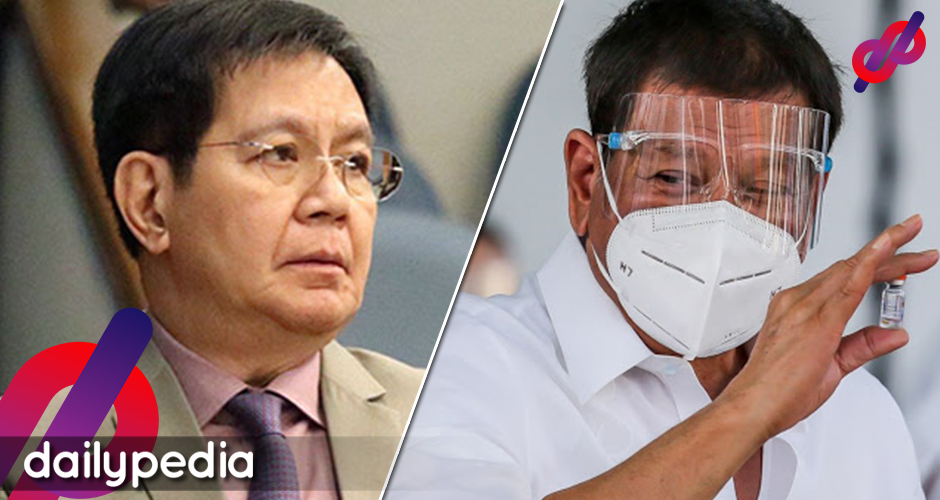 Lacson sent out a tweet early in the morning on March 18 listing down dates and amounts for 'loans for PH COVID vaccines.'
The tweet has since been retweeted nearly 3,300 times and has earned 7,200 likes.
WB/ADB/AIIB approved loans for Ph Covid vaccines:
April 20,2020 – US$100M
May 28, 2020 – US$500M
Dec 16, 2020 – US$600M
Mar 12, 2021 – US$500M
Mar, 2021 – US$400M
Mar, 2021 – US$300M
plus:
P10B – DOH Bayanihan budget
equals:
[email protected] per US$1
NASAAN KA BAKUNA?

— PING LACSON (@iampinglacson) March 17, 2021
Major news organizations [in the country] picked up the topic with the now trending on Twitter: Nasaan Ka Bakuna.
Concerned Netizens have chimed in, asking Duterte and the National Task Force for COVID-19 or IATF where the loans went.
Oo nga. Ano na bang petsa na? https://t.co/MreHpMv2Mx

— ogie diaz (@ogiediaz) March 18, 2021
#NasaanAngBakuna pic.twitter.com/w9xMt1K3Vt

— PinoyAkoBlog (@PinoyAkoBlog) March 18, 2021
A Netizen even told everyone to stop calling it government inefficiency and said what has probably been on in everyone's minds.
https://twitter.com/miguelodron/status/1372092934057652225
In a tweet, Lacson mentioned loans taken by the Philippine government—led by President Rodrigo Duterte—amounting to roughly P126.75 billion, with Lacson using a dollar-to-peso exchange rate of US$1 to P48.64.
The amount also includes a P10B budget for mass vaccination taken by the Department of Health (DOH) from the Bayanihan to Recover As One Law or Bayanihan 2.
Vaccine czar Carlito Galvez Jr. has answered where these funds have gone.
In an interview with ANC, Galvez said the Philippines has already sent part of an agreed amount to Sinovac, the makers of the first batch of vaccines to get to the Philippines.
"We have already wired 15% of the money to Sinovac. Once Sinovac delivers the next batch of vaccines, that's when we send the remaining 85%," Galvez told ANC.
He also said that government protocol dictates having an emergency use authority (EUA) before any payment or supply agreement is given to a manufacturer.
"Kaya po yung mga transaksyon natin, yung financial arrangement natin, once mayroon na tayong EUA, magbibigay na tayo ng certain percentage."
Galvez also said that as of to date, only Sinovac has been given any form of payment: a cool P350 million, 15% of the P4 billion Sinovac is asking for a supply of vaccines.
He added that the next batch of vaccines from Sinovac is expected to arrive on March 28 amounting to one million doses, with another 2 million expected to arrive in April.
Galvez also said that DOH has a savings of P17 billion that can be used toward getting peripherals related not just for vaccination but for procuring face masks and personal protective equipment.
Galvez also revealed that one of the sought-after vaccines will reach Philippine shores via the COVAX facility: the one made by Johnson and Johnson.
"Johnson & Johnson has an EUL (emergency use listing) from the WHO, so they are now part of the vaccines we can get from the COVAX facility alongside Pfizer and AstraZeneca."