More than half of Filipinos have lost their jobs due to the COVID-19 pandemic and the Philippine economy according to experts will not be making a full recovery until the fourth quarter of 2022.
Money has gotten harder to come by these days and people are doing everything they can to put food on the table.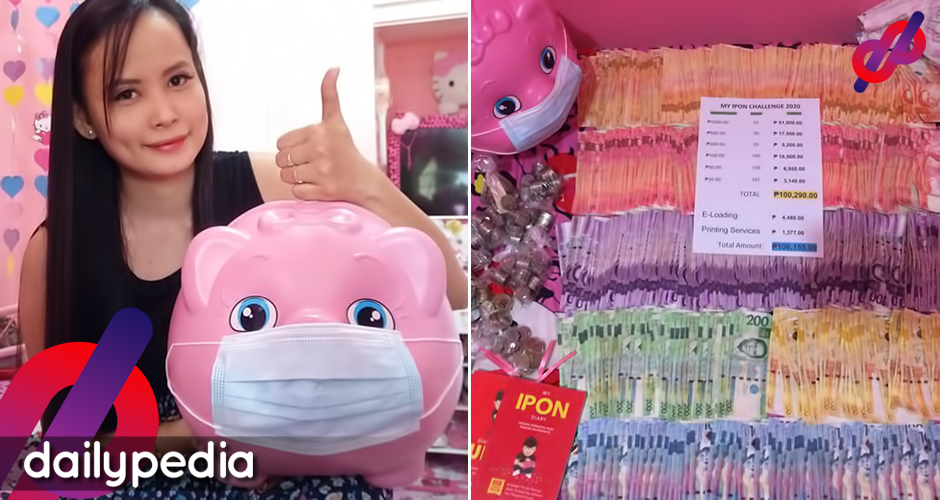 Some have resorted to thievery while others never lost hope.
One can be considered extremely lucky if they still have a stream of income or have enough to survive given today's circumstances.
Saving money might prove to be a challenge, but it is still a no-brainer. This is what a public school teacher in Nueva Ecija is advocating for people to do amid the pandemic.
Cathlyn De Leon Mariano shared her money saving challenge journey on Facebook that went viral immediately.
In the post, she explained how she saved over a hundred thousand pesos last year by following 12 rules.
She started by joining Facebook groups wherein people would share their success in saving money and listening to the advice of motivational speaker Chinkee Tan.
Mariano said she saves 10 percent of her salary from teaching and accumulates a portion for extra income.
People should properly distinguish between wants and needs. Avoiding giving into big sales such as Shopee's 12.12 is also crucial when one wants to save.
"Learn to live within your means," she wrote.
Interestingly, she still uses a piggy bank to store her funds because she is too lazy to go to the bank. Each piggy bank must have a label on it to know what the money should be spent on, she said.
Mariano doesn't mind using secondhand clothes. She goes to an ukay-ukay every now and then or orders directly online.
Her boyfriend shares the same mindset. The couple barely goes out to eat and would rather stay home and hang out. They don't travel much and material things do not excite them.
"Hanap ka din ng lalaking walang bisyo. Imagine, pag mag-asawa na kayo wala kang sakit sa ulo. Yieeehh!"
She prepares her own lunch and gets to save more money because the school she teaches in offers free snacks to educators.
Rushing to save money isn't recommended as it is a tedious process. Everything depends on one's "self-control" in spending, she wrote.
"Saving money is not a competition we can all start in a small amount. Mag-set ka ng target amount at target date para sa Ipon Goal mo."
She only borrows money when needed and she believes people should do this more.
"Wag kang mangungutang kung ibabayad mo lang sa isa pang utang mo din financial stress lang ang dulot nun." she said.
She said that people should list down where their money will be spent so they wouldn't wonder why all of the sudden their pockets are empty.
She saves everything, even the 25 cent coins. Mariano started a small business and does online selling as well for more streams of income.
She only realized the power of saving money at 25 years of age and has practiced it ever since.
"Dalawang bagay lang mararamdaman ng tao kapag binasa ito. Una, get motivated and learn about the importance of saving money especially emergency fund lalo na pag may biglaang krisis."